'RHOC': Andy Cohen Offered Tamra Judge an Opportunity to Wrap up Her Storyline
Bravo producer Andy Cohen confirms that he offered Tamra Judge from The Real Housewives of Orange County a chance to return to the series to "wrap up" her storyline.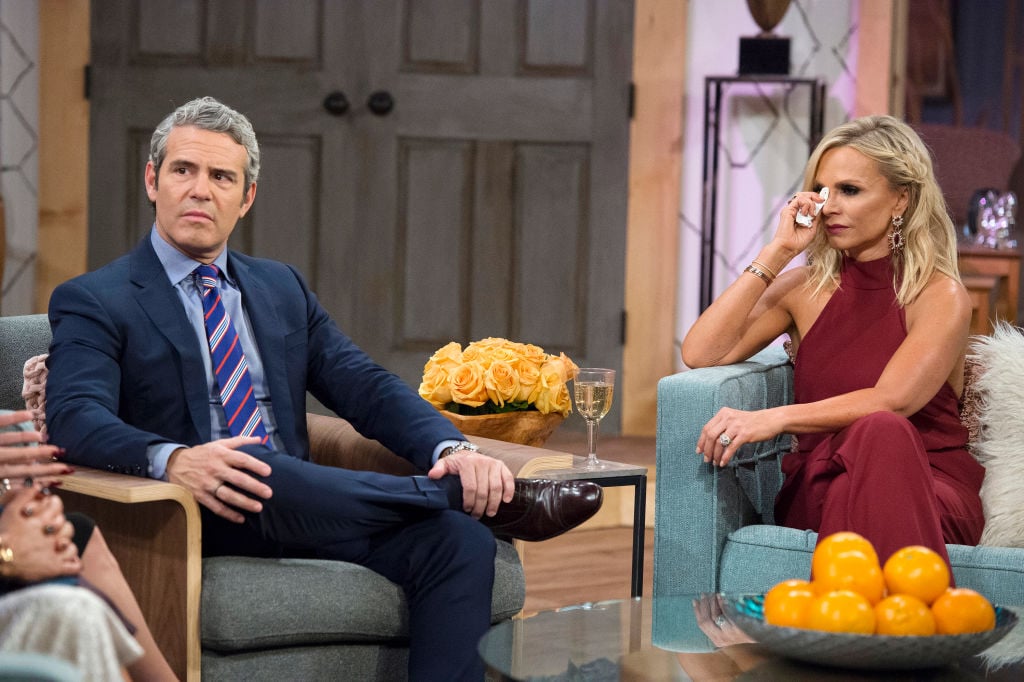 After a turning point weekend, both Judge and RHOC OG Vicki Gunvalson announced they were no longer going to be part of the sudsy docudrama. The cast knew that heads were on the chopping block as Cohen hinted that he was going to make major changes to the groundbreaking show. "The casting for next season is some of the best casting we've had," Cohen shared on SiriusXM's Jeff Lewis Live in December.
He even dropped a clue about Gunvalson being let go too. "As I have told Vicki Gunvalson before, we all cannot rely on television as our careers. They're going to tell us all [to go]." He recently dished on his SiriusXM show Andy Cohen Live, that he offered Judge an opportunity to return in a limited capacity to tie a neat bow on her storyline. Will she be back?
Judge won't be returning (as of now)
Cohen shared that he was holding out hope that perhaps Judge might still make a guest appearance next season. "I'm hoping, and this is not lip service, that she will come back in some form, either this season or in the next couple," Cohen said, People recounts. "Because I just feel like she is someone that I am always interested in, I always want to check in with her on."
He then acknowledged the Judge has been a great cast member. "She has been an incredible Housewife, she really has," he added. "She's been dramatic, she's vulnerable… she has been great."
Cohen then confirmed he offered Judge the opportunity to make a guest appearance next season too. "We had offered her three episodes to come back and kind of wrap out her story. … That is true," he confirmed. "She didn't want to do that. Look, she's been on the show for 12 years. We wanted to give her a send-off."
She confirmed she wouldn't return in a limited role
Judge briefly removed her orange emoji on her Instagram bio before the shakeup. She reinstated it, but since the news officially broke, the orange has once again vanished. Judge also stopped following most of the RHOC cast and Andy Cohen on Instagram too.
She made a statement about her departure from the show on Instagram. "It's been a wild 12 years . But it's time for me to move on. Im sad to go but very excited about my future . Love ❤️ you guys ✌🏼."
In September, Judge made it perfectly clear she would not continue on the show if she were demoted to "friend" status. "That's a tough one, and I was actually just talking about that with a friend," Judge told US Weekly. "I don't know. I feel like [if] there's a point where I'm not that interesting, then I just might leave on a high note and just go, 'OK, I'm done.' I don't know that I'd stay as a friend."
She added, "I just feel like, you know, there's gonna be a time when everything … I don't know! I can't say, because you just never know. But, who knows?"