'RHOC': Andy Cohen Wishes This Surprising Cast Member Stayed Longer on the Show
While producer Andy Cohen recently shared that he wishes a few obvious cast members would have stuck around longer, he also lobbed a name from The Real Housewives of Orange County that was a little unexpected.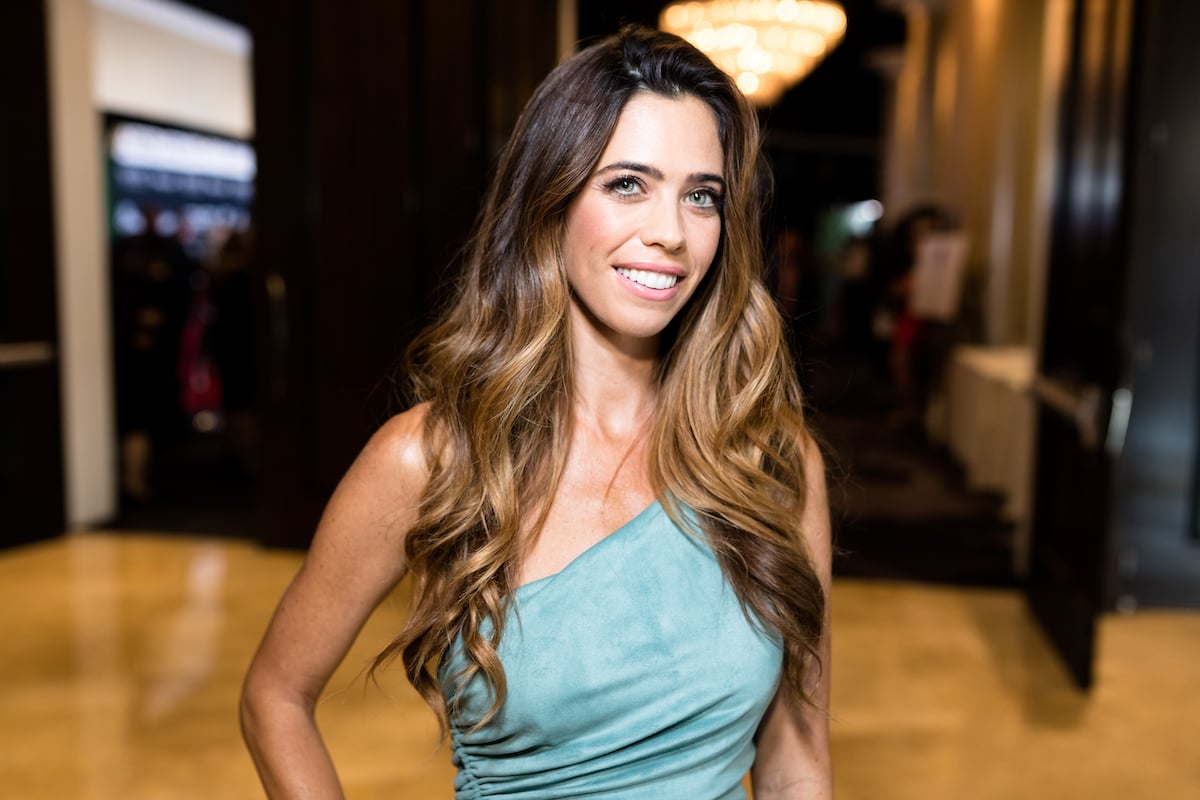 In addition to Bethenny Frankel from The Real Housewives of New York City and Lisa Vanderpump From The Real Housewives of Beverly Hills, Cohen wished Lydia McLaughlin from RHOC remained longer.
"In her first season, she had a good first season and then she left of her own accord," he said on the Watch What Happens Live with Andy Cohen After Show. "So in that first go 'round, I kind of wish that she had stayed around."
'RHOC' showrunner didn't want Lydia McLaughlin to leave either
McLaughlin appeared on two seasons, taking breaks in between. She was originally introduced to the group via Alexis Bellino during season 8 and returned on her own for season 12.
Ryan Flynn, Senior Vice President, Current Production at Bravo, told The Daily Dish podcast he too didn't want McLaughlin to leave. Flynn was the showrunner during McLaughlin's first season on the show.
"When she didn't come back the first time, we all wanted her back," he said in 2017. "And it just didn't work for a lot of reasons. I think it was family. I think it was kids. But as a fan, even though I don't oversee Orange County anymore, I'm so excited that she's back because I always loved that sort of that spunky, sparkly energy. She's the kind of woman who would step foot in a pit of fire and somehow dance through it all and smile. And I think that's so great about her."
McLaughlin returns with her own Bravo digital original series
Bravo recently announced that McLaughlin would return with her Bravo Insider series, Glitter Town. She recently spilled about current and past RHOC cast members and didn't hold back.
"Shannon [Storms Beador] and Tamra both have blocked me, so I don't know what's going on in their lives," she said on Bravo's The Daily Dish podcast. "I don't know, maybe they've unblocked me now. I haven't checked lately."  
She made positive remarks about Vicki Gunvalson. "I love Vicki, and I ran into her a couple of times, and I think it's good for her. I think she's ready to leave," she said. "She has a successful relationship, she has an engagement. She has a daughter, she's a grandmother. I think that she has a lot going on. I do know that Tamra, she's not letting it go. She's still talking about it. I just feel bad for her, it's kind of like, okay, you need to move on and do something else. She's talking about the next season, and I think it's a little … it sounds pathetic." 
McLaughlin maintains a close friendship with Bellino, Lizzie Rovsek, and Gretchen Rossi. "We're in a bible study together," she said about Rossi. "We've grown really close. She's a wonderful mom, and she loves her little baby, and she's just dedicated her whole life to Skylar. I'm so proud of her."