'RHOC': Braunwyn Windham-Burke Suspects Kelly Dodd and Emily Simpson Unfollowed Her as They Are Trump Supporters
Braunwyn Windham-Burke returned for a second season to The Real Housewives of Orange County. The Southern California community is known to be a conservative county, but Windham-Burke breaks that mold. As a liberal, the latter supports social causes like Black Lives Matter and has made it no secret that she supports Joe Biden and Kamal Harris. Windham-Burke recently found herself being unfollowed by her castmates. The Bravo star is now hinting as to why they did this.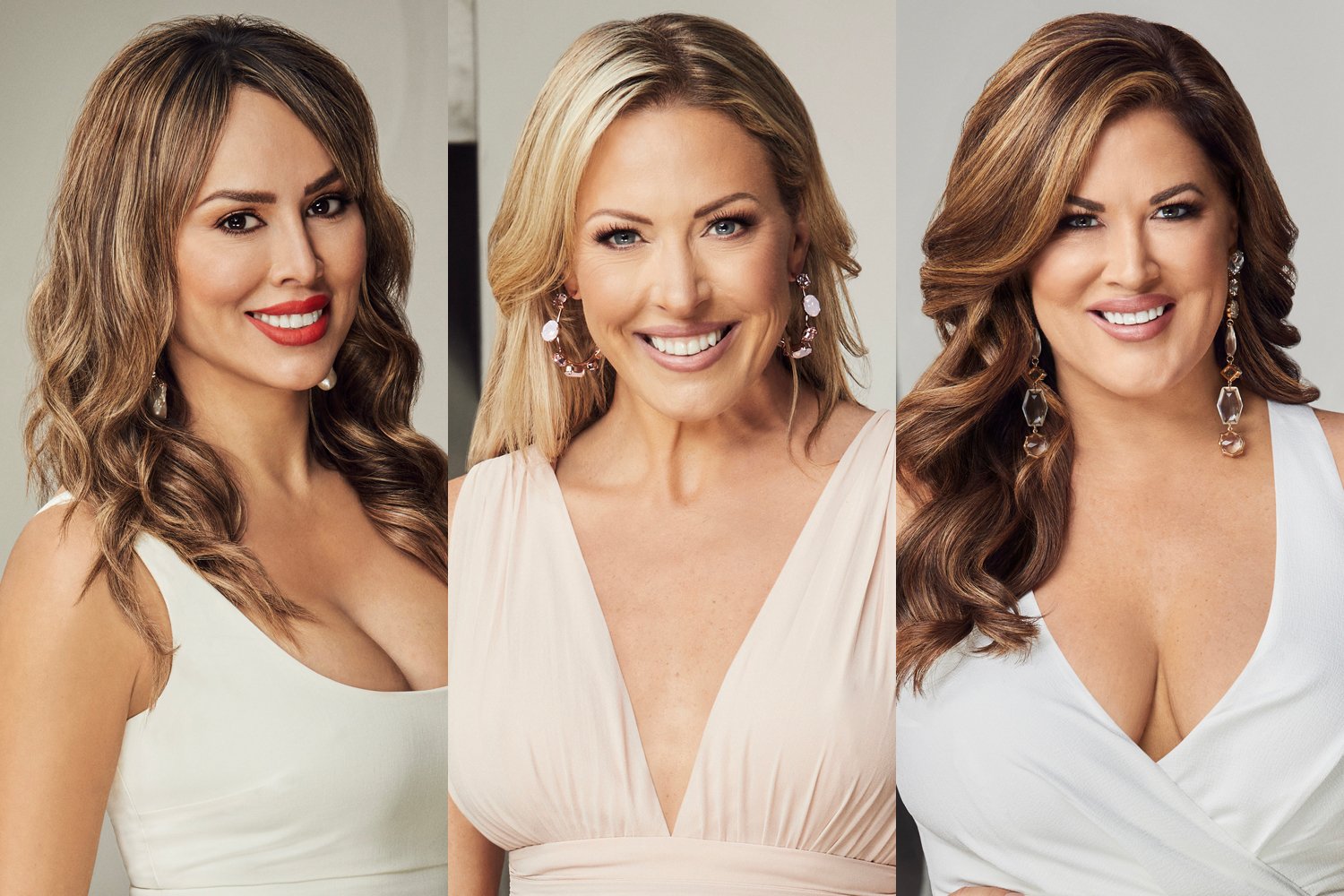 Why does Braunwyn Windham-Burke think the housewives unfollowed her?
As the 2020 presidential elections heat up, Americans are tenser than ever. Windham-Burke has been vocal about who she supports for president and has raised her voice against police brutality. The reality TV personality was recently unfollowed by her co-stars and she's hinting it's because they support Donald Trump.
"I don't know why [they unfollowed me], but that's weird," she said on the Getting Real with The Real Housewives podcast. "I have a guess. Emily [Simpson] and Kelly [Dodd] are both very conservative. They're both Trump supporters [and] I am very vocal on my Instagram about what my beliefs are and I understand that a lot of people don't like that."
Windham-Burke said that when filming for RHOC Season 15 wrapped, she was seemingly on good terms with her fellow housewives.
"When I left the finale, I left speaking to everyone. I had no clue. I had been very kind. I'd filmed with some of my cast very nice moments," she noted.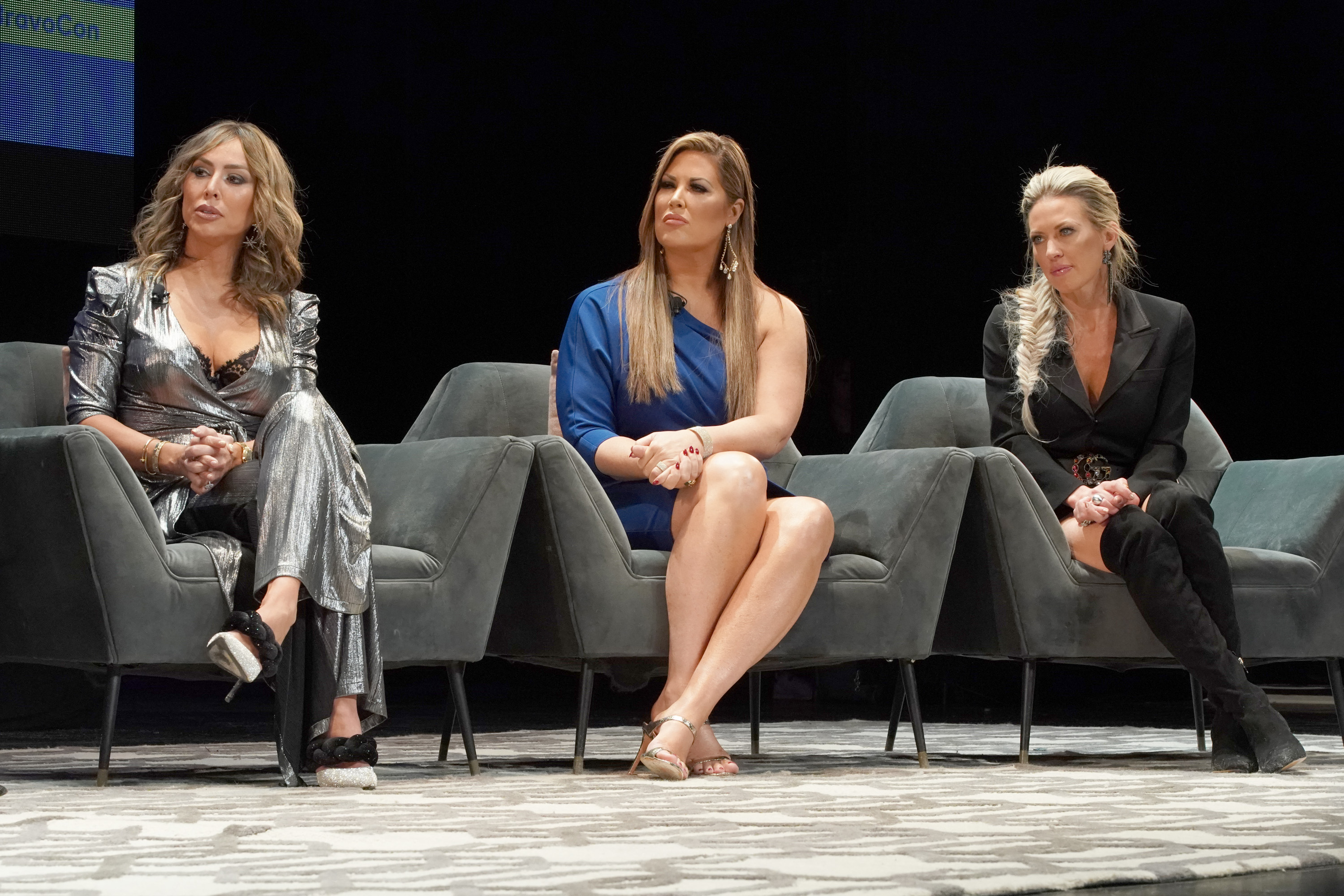 RELATED: Tamra Judge Hints at 'RHOC' Season 16 Cast Return
Emily Simpson says Braunwyn Windham-Burke is 'inauthentic'
Simpson was one of the castmembers that unfollowed Windham-Burke from social media after RHOC finished filming. She was recently asked about the reason that made her take action against her co-star.
"She's not talking to any of us because we all unfollowed her," the mother of three told Entertainment Tonight about the cast cutting ties with Windham-Burker. "Each one of us kind of unfollowed her for different reasons, and on our own terms."
Although Windham-Burke says she left the season 15 final on good terms with everyone, Simpson has another take on that last encounter. The attorney doesn't feel she's in a good place with her and didn't like how she acted.
"It was the last time that we were allowed, all six of us, to be together and I just I didn't particularly like the way she acted and the way things went down," Simpson added. "I didn't block her or anything. I just unfollowed and, you know, there's a lot of things that need to be resolved with her."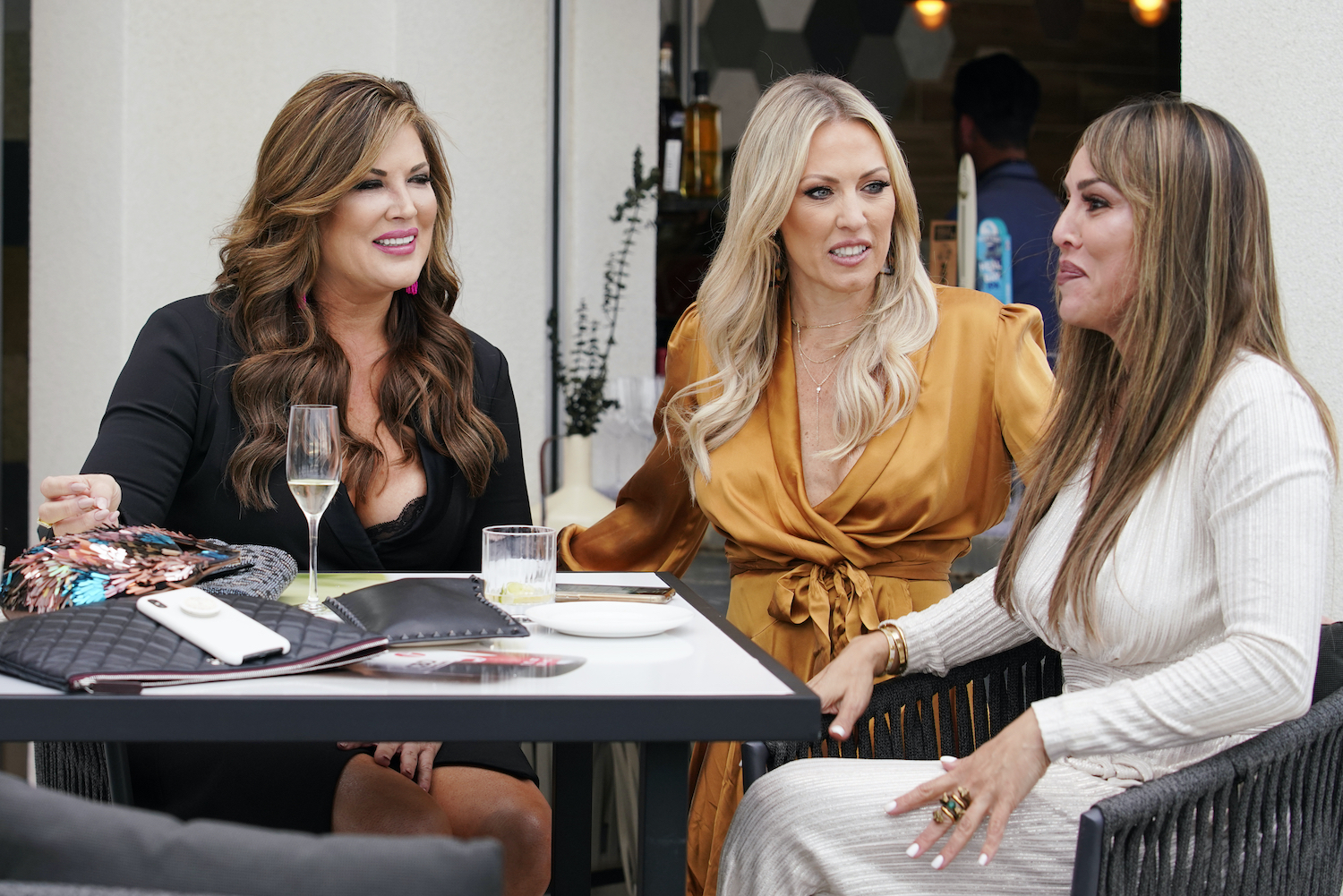 RELATED: 'RHOC': Braunwyn Windham-Burke Says It's 'Good' Vicki Gunvalson Was Axed as She Created 'Fake Drama'
"I've got [the] materials. You name it, I've got it," Simpson continued. "I'm an attorney, so I analyze things and I like facts. I don't think anybody should jump on someone else out of emotions or anything like that. So, I do have a very factual, analytical argument as to things that she's done that I find completely inauthentic and, you know, I'm ready and willing to address those."
The Real Housewives of Orange County airs Wednesday nights at 9 p.m. ET on Bravo.