'RHOC': Braunwyn Windham-Burke Claps Back at Shade Saying She Doesn't Raise Her Kids
Braunwyn Windham-Burke is one of the stars of The Real Housewives of Orange County. In her second season, the Bravo personality is facing a tougher time this time around. Windham-Burke opened up the season by revealing to her co-stars she was struggling with alcohol abuse. Now, the housewife is being accused of not taking care of her kids and she's firing back up.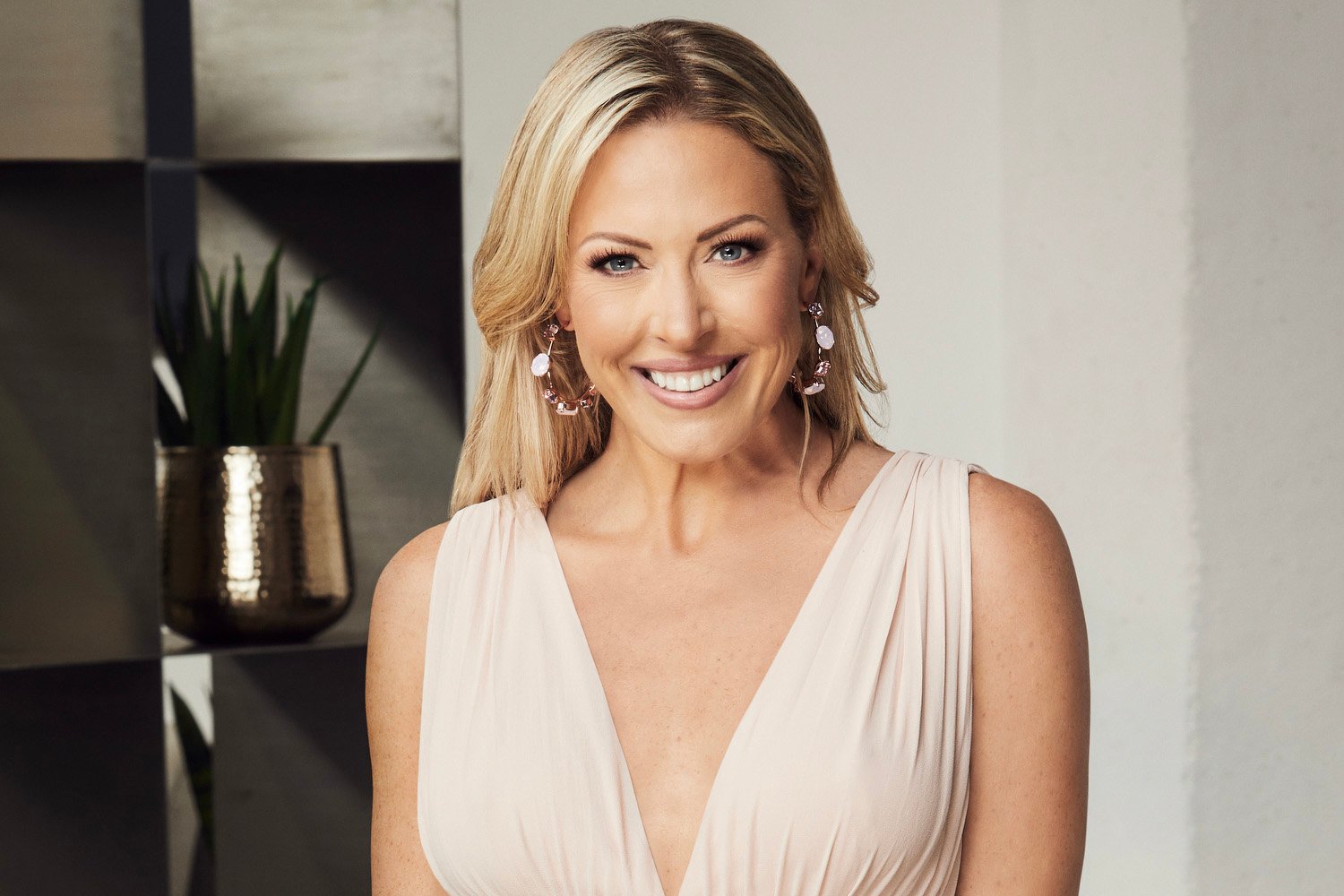 Where did the shade toward Braunwyn Windham-Burke come from?
Although in the RHOC Season 15, Windham-Burke made amends with Kelly Dodd, things will soon take a turn for the worst. Dodd moved into the same neighborhood as Windham-Burke and had a connection but it all seems to dwindle out. The Positive Beverage promoter recently called out Windham-Burke for traveling during a pandemic and leaving her kids behind.
"This is so wrong… hypocrisy at its highest level," Dodd reportedly wrote on Instagram. "I never abandoned my daughter during COVID. She was with her grandmother and father when I was stuck in NYC. Braunwyn on the other hand traveled to Puerto Rico, Aspen, Salt Lake City, and elsewhere without her kids who spent and continue to spend considerable time with nannies, not their mom."
Dodd reminded everyone that her daughter is a teenager and is not at the age where she needs her mother constantly. Windham-Burke, on the other hand, has several kids that are still under the age of 6.
"I have one child (teenager)," Dodd continued. "She has 7, including 4 aged 2-6. There's so much more I can't wait to say at the reunion so stay tuned. Poor Braunwyn will be eaten alive."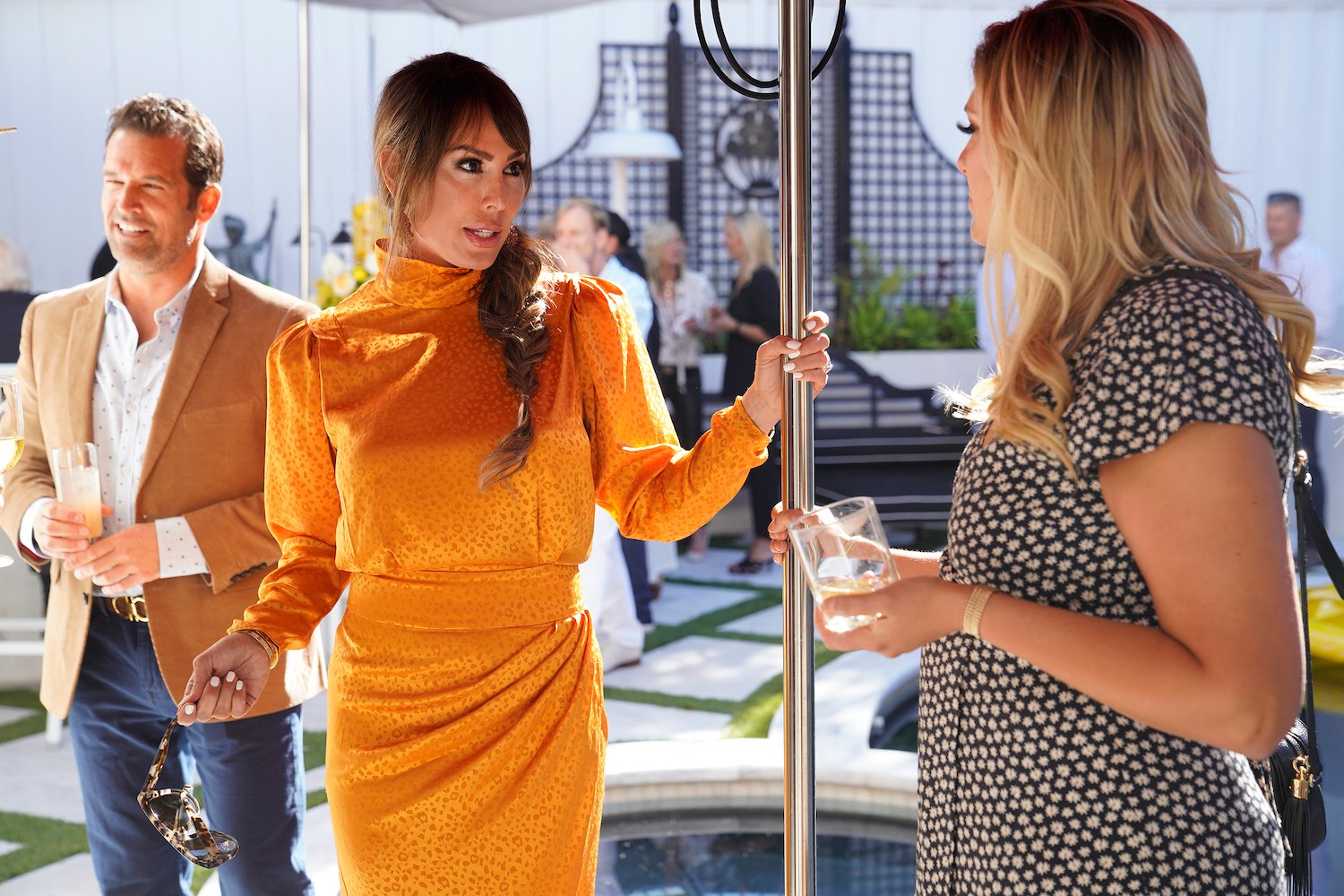 RELATED: 'RHOC': Andy Cohen Finally Breaks His Silence on Kelly Dodd Backlash
How did Braunwyn Windham-Burke react?
It was not only Dodd calling out Windham-Burke for allegedly not raising her kids. Over on social media, some fans were also pointing it out to the RHOC star that the nannies raise her kids, not her.
"It's 2020, we're smashing ceiling and restructuring society, it's actually possible to be an amazing mom and an amazing human," Windham-Burke replied according to a screenshot taken by Reality Blurb. "We can do all the things, so can our daughters."
Another one of her followers told Windham-Burke that she didn't owe anybody an explanation as to how her life operates. The fan also advised her to ignore the haters out there.
"This isn't about the 'haters,' it's about putting names and faces to the amazing women that help me raise my kids," Windham-Burke replied.
As for having more kids, Windham-Burke said that she was done having children saying, "We did IVF for the younger ones and Hazel was our last embryo."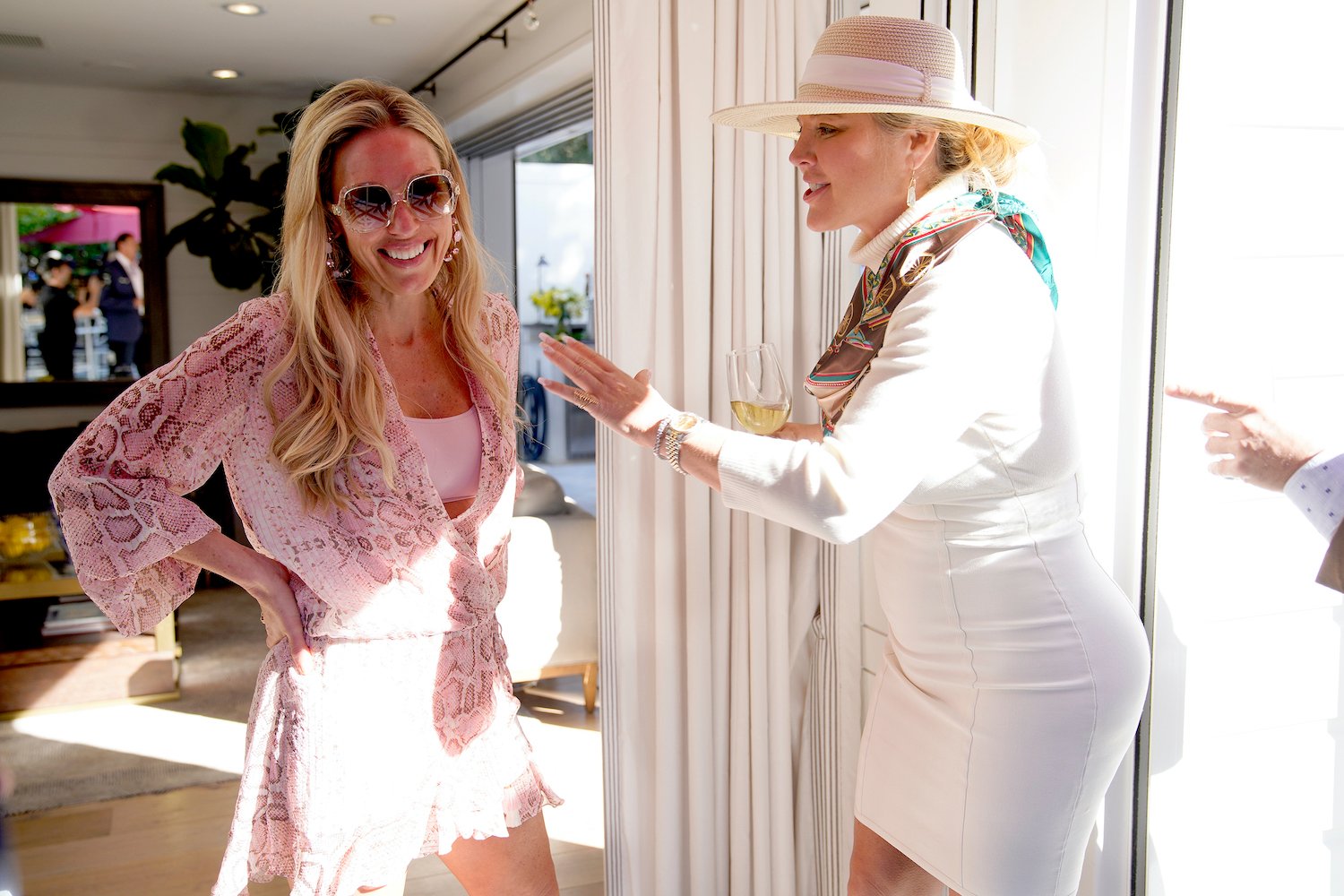 RELATED: 'WWHL' Turns Awkward When Jenny McCarthy Called 'RHOC' Star's Husband a 'Loser'
Emily Simpson also feuds with Braunwyn Windham-Burke
Dodd is not the only one calling Windham-Burke out, Emily Simpson has also thrown shade her way. Windham-Burke recently acknowledged things with her co-stars did not end well and after RHOC finished filming they all unfollowed her. The mother of nine attributed Simpson falling out with her to their opposing political beliefs. However, Simpson clapped back saying that was not why she unfollowed her.
"I did not unfollow Braunwyn because of her political beliefs," Simpson told All About the Real Housewives. "I unfollowed Braunwyn because she's a hypocrite. Braunwyn has an uncanny knack for reeling people in and making them feel sorry for her then firmly requiring that people not judge her choices in life. She uses the terms 'modern' and 'progressive' to justify her own questionable life choices, while at the exact same time pointing fingers at others labeling them and harshly judging them."
The Real Housewives of Orange County airs on Wednesday nights at 9 p.m. ET on Bravo.