'RHOC': Braunwyn Windham-Burke 'Hurt' By Andy Cohen Explaining Why She Was Cut From 'The Real Housewives'
Braunwyn Windham-Burke is leaving The Real Housewives of Orange County after two seasons. The mother of seven confirmed she was not returning to the show despite her desire of coming back. In season 15 of the franchise, Windham-Burke opened up her life like no other housewife had done before. Last year, the reality star talked openly about her sobriety, came out of the closet, and announced she was divorcing her husband. However, Andy Cohen didn't think she should be on TV and Windham-Burke is now reacting to her former boss' explanation of letting her go.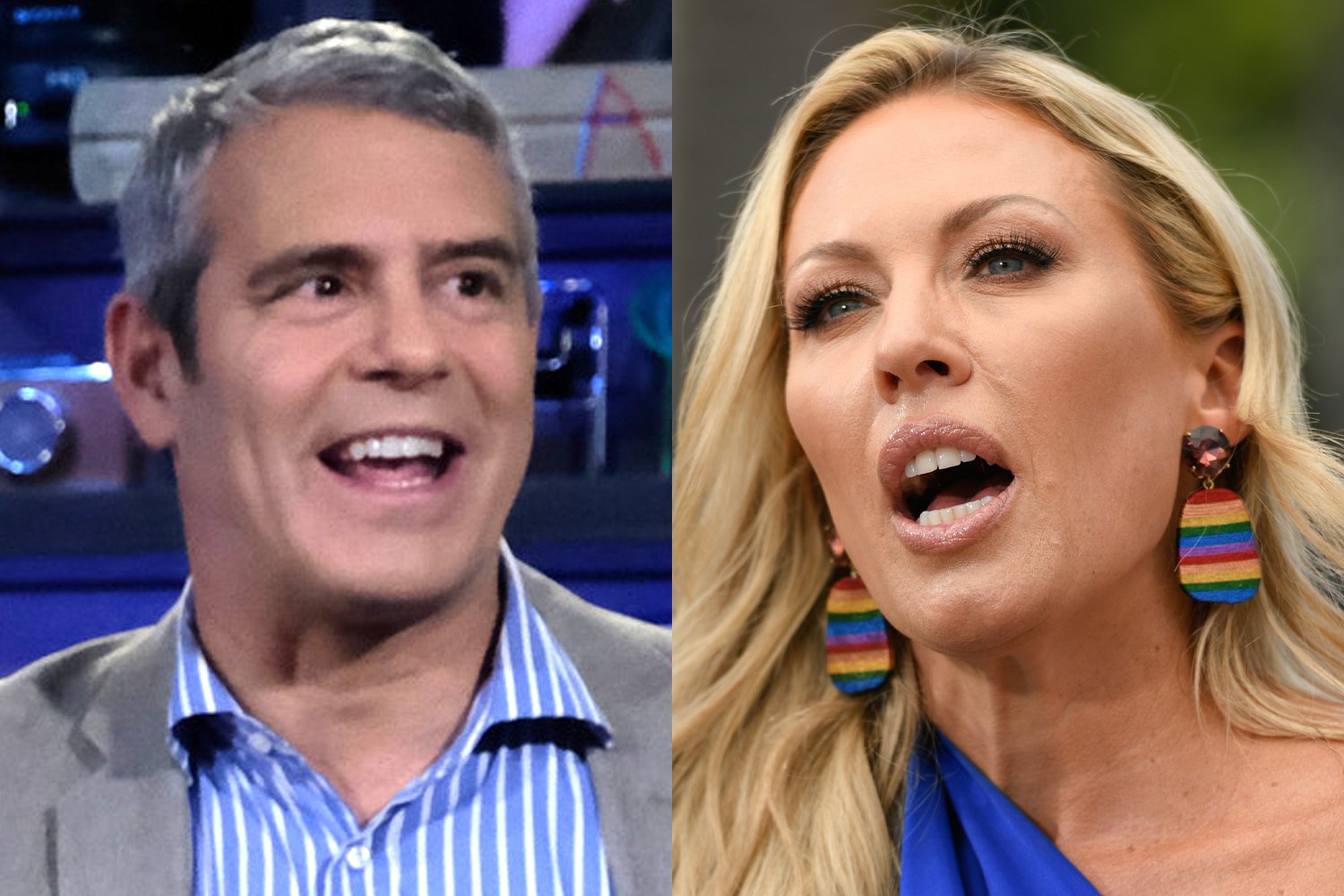 Why was Braunwyn Windham-Burke cut from 'RHOC' Season 16?
This week, The Real Housewives world was rattled when it was announced Heather Dubrow was returning to RHOC after four seasons off. This announcement was also followed by news that Windham-Burke, Kelly Dodd, and Elizabeth Lyn Vargas would not be coming back. Fans were eager to find out what the reasons were for the three stars being cut from future seasons of the show. Cohen, who is an executive producer on the franchise, took to his SiriusXM show to talk about Windham-Burke.
"I really give it up to her and commend her for being so open and letting us in, especially relating to her journey with sobriety," Cohen said of Windham-Burke on Radio Andy on June 16. "She was going through some really serious life stuff on the show and she didn't shy away from sharing it with us, which I always appreciate."
However, Cohen thought the issues Windham-Burke was going through in her life were too deep to expose them on TV. It was at the RHOC Season 15 reunion that the Watch What Happens Live host thought that it was best for her not to return to the show.
"Listening to her at the reunion made me, and the other producers, feel like, maybe at this moment in time, being on TV wasn't the healthiest spot for she and her family," Cohen explained. "I think she was dealing with some real stuff with herself, with her marriage, with her children. It was a lot."
RELATED: 'RHOC': Kelly Dodd 'Can't Film' With Braunwyn Windham-Burke if They Both Return for Season 16
Braunwyn Windham-Burke reacts to Andy Cohen's statement
Following her departure, Windham-Burke reflected on her time on RHOC and felt like fans didn't get to see the other side of her following her struggles.
"I was really looking forward to showing the other side of it. You know, the light at the end of the tunnel. Sobriety is fun. Sobriety is beautiful," Windham-Burke told Us Weekly.
When the topic of Cohen came up, Windham-Burke said she was "hurt" because she was not given the opportunity to talk things out. She also acknowledged she wasn't at her best at the reunion and has since worked on herself, which she wanted to showcase on the show.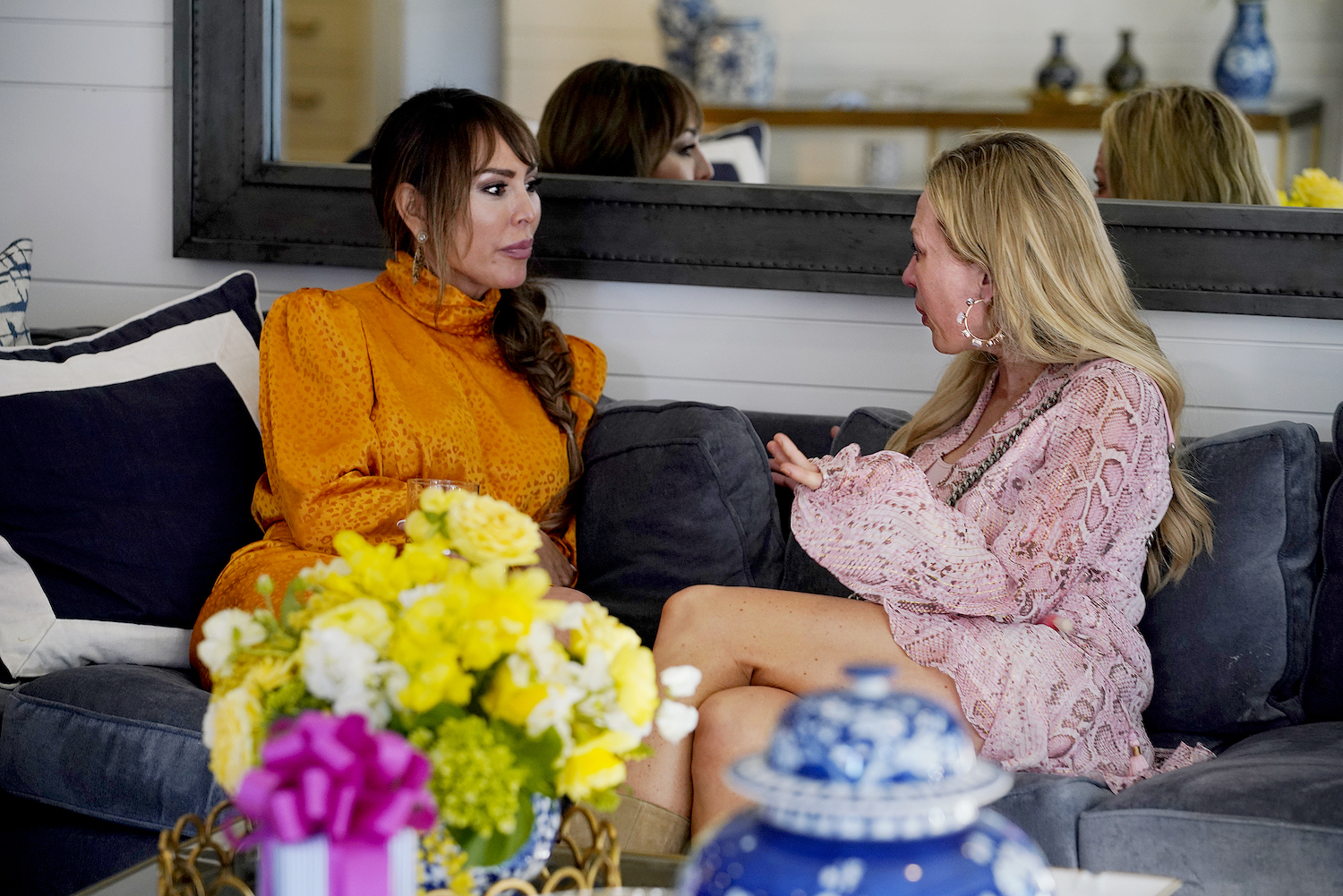 RELATED: 'RHOC': Kelly Dodd Shades Braunwyn via Heather Dubrow Over Alleged Staged Paparazzi Photos
"I haven't spoken to [Andy]," she said. "I think that's what hurt me so much, I was not in the healthiest place at the reunion. I was less than a year sober. I was still struggling a lot. There was a lot of tension with my cast. I knew what I was getting into and it wasn't hard."
Although Windham-Burke is not getting an opportunity to return to RHOC, the remaining ladies of Orange County are expected to start filming over the summer.