'RHOC' Star Braunwyn Windham-Burke Sides With 'RHOP' Monique Samuels in Fight With Candiace Dillard
'The Real Housewives of Orange County' star Braunwyn Windham-Burke sides with Monique Samuels in 'The Real Housewives of Potomac' fight.
The Real Housewives of Potomac fans have found themselves split between Team Monique Samuels and Team Candiace Dillard following their physical altercation. While Gizelle Bryant and Robyn Dixon are standing behind Dillard, others, including Ashley Darby and Karen Huger, as well as RHOA star Porsha Williams and RHOC star Braunwyn Windham-Burke are supporting Samuels.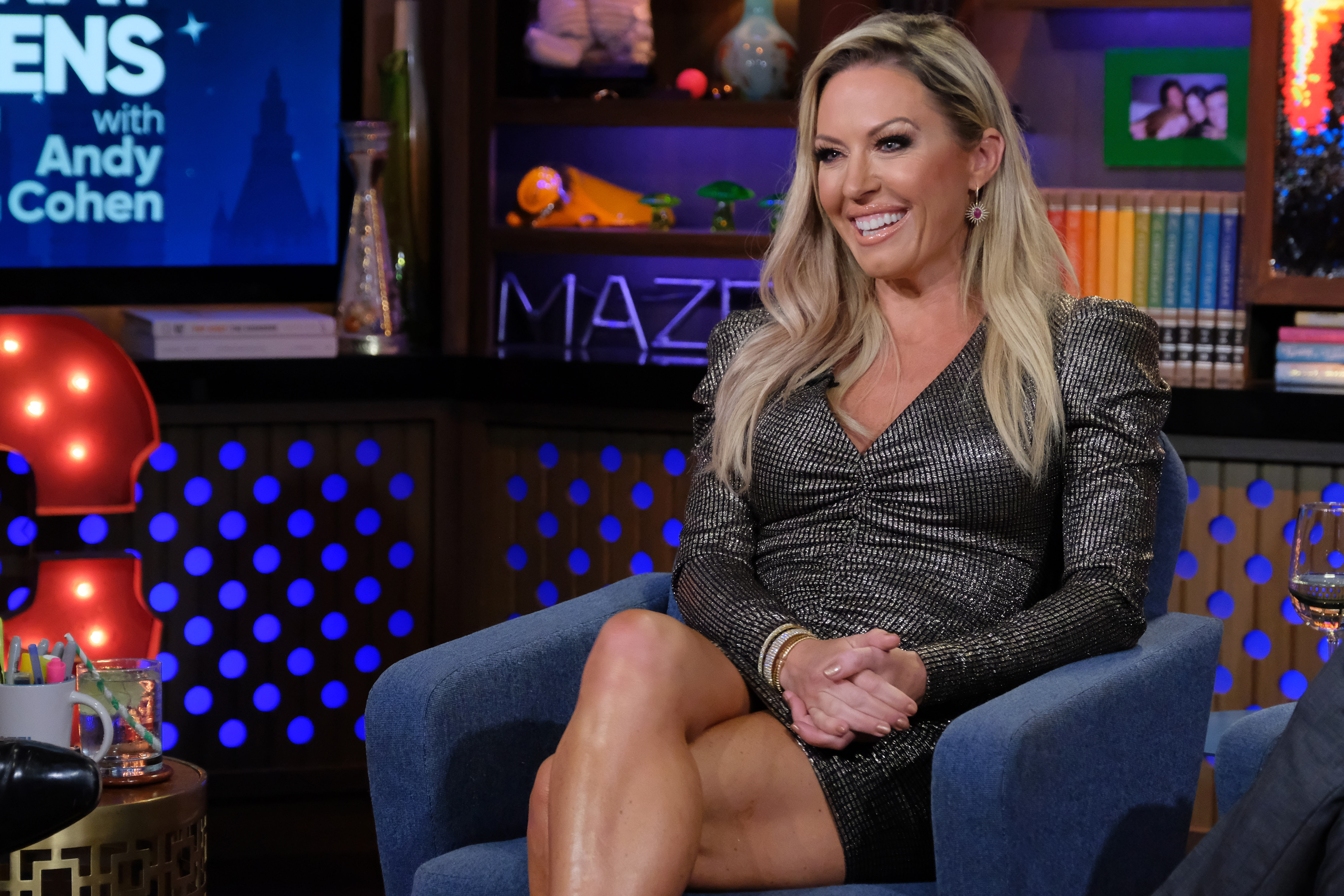 Monique Samuels and Candiace Dillard got into a physical fight
During season 4 of The Real Housewives of Potomac, close friends Monique Samuels and Candiace Dillard had a falling out but wanted to fix their friendship. Following the reunion, the two met up for lunch and seemingly made up.
However, their relationship soured again when filming started because Dillard invited ex-housewife Charrisse Jackson Jordan, someone who spread rumors about Samuels and her family, to an anniversary party. Even though Dillard apologized for not giving her friend a heads-up, they couldn't get on the same page and eventually came to blows at a winery.
While getting into a yelling match, Dillard put her hands in Samuels' face, "triggering" the mother-of-three. Samuels then began flipping her ex-friend's hair before pulling her down to the table and hitting her on top of the head several times.
Dillard attempted to defend herself by swinging a glass until production members broke up the fight.
The fight caused other 'RHOP' housewives to pick sides
After the altercation, Samuels met with the housewives, excluding Dillard, to apologize for putting them in "harm's way." Although Karen Huger and Ashley Darby expressed interest in still supporting Samuels, the others weren't as forgiving.
Robyn Dixon and Wendy Osefo wanted the mother-of-three to take more responsibility for the fight. Gizelle Bryant, who brought her own security to the meeting, admitted she no longer wanted to be around Samuels.
The Not For Lazy Moms owner also revealed she didn't feel remorse for her actions during the meeting, which Dixon reported to Dillard.
A couple of weeks later, the former Miss USA filed a complaint against Samuels, resulting in a second-degree assault charge.
'RHOC' star Braunwyn Windham-Burke sided with Monique Samuels
The fight has also split the RHOP fandom as some side with Samuels and think Dillard "had it coming," whereas others believe the mother-of-three should have never gotten physical.
A few weeks after the fight aired, The Real Housewives of Orange County star Braunwyn Windham-Burke virtually appeared on an episode of Watch What Happens Live with Andy Cohen.
During the segment "Decide on that Side," Cohen asked Windham-Burke if she picked Dillard or Samuels' side in the physical altercation, and the RHOC star revealed she's Team Monique without hesitation.
She called the mother-of-three an "amazing woman" and explained she's siding with her "ride or die" because she would "never judge my friend on their worst moment."
Instead, Windham-Burke stated she "judges" people based on who they are and believes Samuels is a good mother and wife as well as a dependable friend for her. Samuels quote tweeted the clip thanking the RHOC star for having her back and noted she loved her.
RHOA's Porsha Williams and Samuels are good friends and have vacationed together. When asked about her feelings regarding the fight, Williams, who has gotten into an altercation of her own, sympathized with Samuels. The Real Housewives of Potomac airs Sundays at 9/8c on Bravo.
Follow Tamara Grant on Twitter.