'RHOC' Braunwyn Windham-Burke's Reveals How Captain Sandy From 'Below Deck Med' Helped Her Get Sober
A friendship with 'Below Deck Med's' Captain Sandy's girlfriend Leah Shafer may have been the motivation for Braunwyn Windham-Burke from 'RHOC' to get sober.
Braunwyn Windham-Burke from The Real Housewives of Orange County revealed that Captain Sandy Yawn from Below Deck Mediterranean was an enormous support to her in her decision to get sober.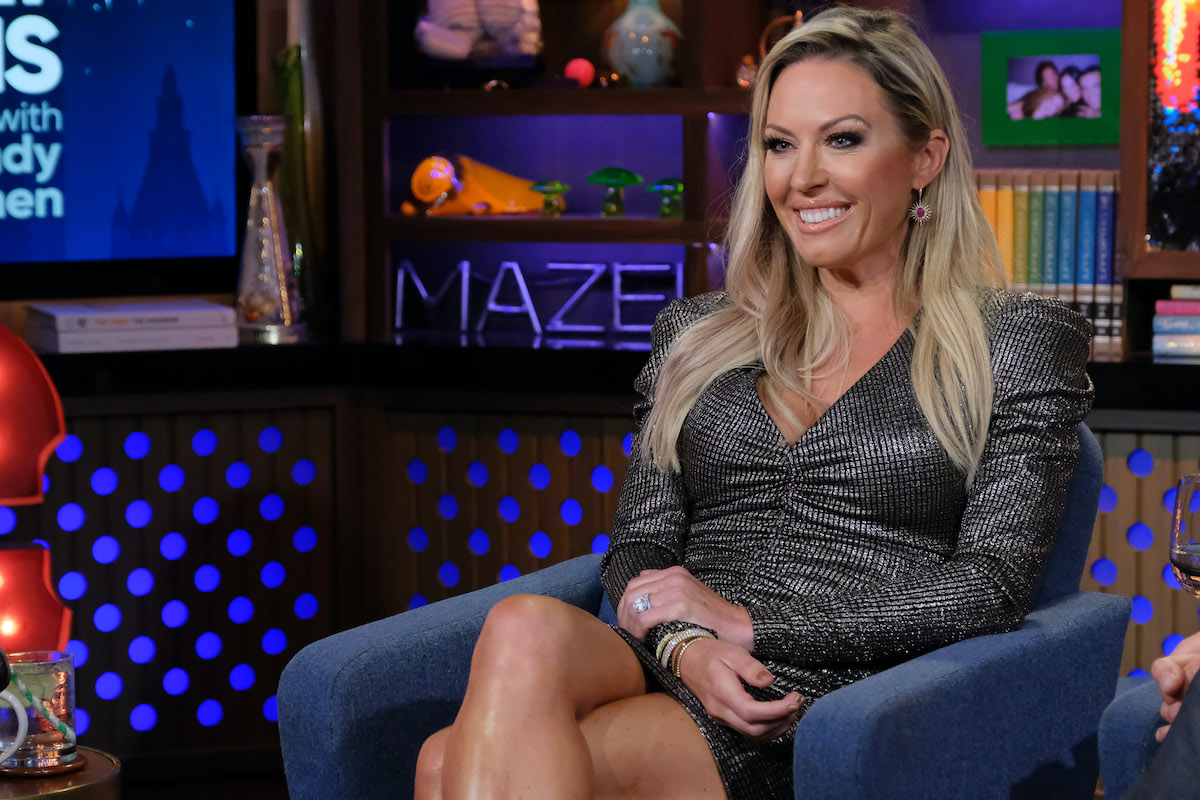 Windham-Burke shared that she was an alcoholic during the last five minutes of the season 15 opener. The first episode was filled with comments from other cast members about Windham-Burke's drinking too.
While Windham-Burke offered no additional context to her announcement on the show, she penned an essay about her decision in Glamour.
Braunwyn Windham-Burke got in touch with Captain Sandy through her girlfriend Leah Shafer
Windham-Burke forged a close friendship with Yawn's girlfriend Leah Shafer. She shared in her essay that she came to the realization she needed help.
"On January 30 this year, I was in Miami. Kelly Dodd was hosting a birthday party for her fiancé, and I was drinking around the clock," she wrote in Glamour. "I was hiding alcohol bottles in my closet; I couldn't go more than half an hour without a drink because I started shaking. I woke my husband up and said, 'I can't stop. I need you to sit on me. That's how bad it's gotten.' It was ugly. I had the tremors, I was seeing spots when I closed my eyes. It was a nightmare."
"I'm friendly with [Below Deck star] Captain Sandy's girlfriend, Leah," she continued. "I knew Captain Sandy was sober for, like, 30 years, so I called Leah and asked if I could speak with Captain Sandy. We talked for an hour, during which time I told her what I was dealing with and asked if I could do this [sobriety journey] on film."
Captain Sandy offered the support Windham-Burke needed to make the commitment
Windham-Burke asked Yawn if it was possible for her to embark upon filming RHOC sober.
"[Yawn] said, 'Absolutely, but you need to own it on the show. You need to be accountable, otherwise, you're going to drink again,'" Windham-Burke wrote. "Before I could change my mind, I called my producer and said, 'This is the truth: I'm an alcoholic. I have been for many years, and I need to get sober. Let's tell this story.' Five days later, we started filming."
"I don't think I fully realized the journey I was about to embark on," she admitted. "There's a scene this season, when I was 30 days sober and spiraling. I hadn't gone to an AA meeting yet—I was still trying to do it on my own—and I was not okay. I stormed out, threw my microphone off, and said, basically, 'F**k off. Get out of my house.'"
The pandemic likely added more challenges
Yawn discussed the challenges of staying sober during a pandemic, which Windham-Burke also faced. Yawn previously shared with Showbiz Cheat Sheet she was an alcoholic and was often in trouble with the law. She finally sobered up in her mid-twenties and never looked back.
But she realized the pandemic would be a major challenge for those in recovery. Yawn told Showbiz Cheat Sheet that recovering addicts have the power to stay on track but need to dig deep.
 "Obviously, it's in you," she said. "What do people do when it's stressful? A lot of people take a drink. So many people relax by drinking a glass of wine or here in Denver smoking pot or having some edibles, right?"
"I don't have that luxury," she added. "Because I have it in my genes. I'm an addict, an alcoholic. I have to exercise, go to meetings. And know that this will pass. This too shall pass. That's what I keep saying to myself. I call my sponsor, I stay engaged with people in recovery. And it's hard, it's a struggle."