'RHOC': Emily Simpson Didn't Think Shane Simpson Would Recover From COVID
Emily Simpson from The Real Housewives of Orange County revealed she was not confident that her husband Shane Simpson would recover from COVID-19 (coronavirus).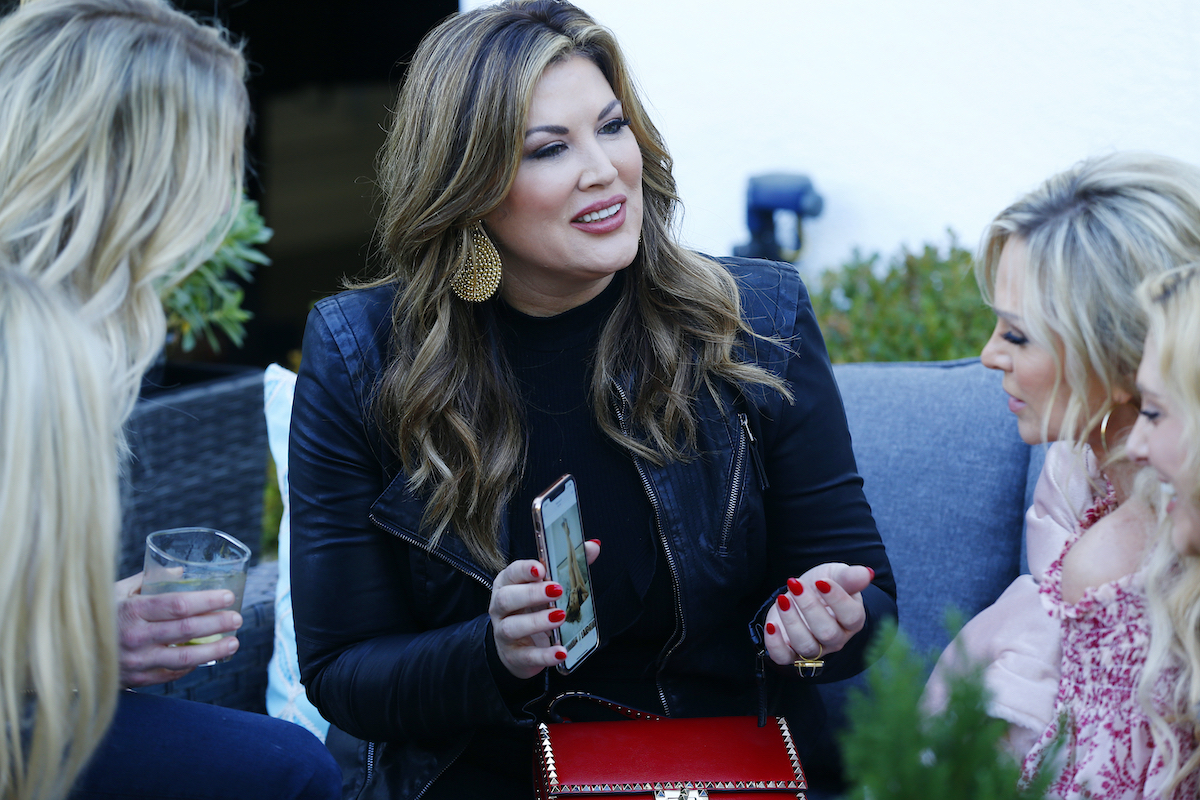 The couple was seen dealing with COVID during a recent episode. While Emily experienced mild symptoms such as exhaustion and body aches, Shane was bedridden and extremely ill, despite testing negative for COVID. She was seen tirelessly caring for him, while at the same time trying to care for their young children.
Emily admitted to being exhausted but became worried when Shane began to vomit blood and had trouble breathing. She brought Shane to the hospital and shared in a confessional that she had little to no information about him and sobbed alone in her car.
Emily Simpson admits she wasn't sure if Shane Simpson would recover
She opened up about her concerns that her husband may not recover. "I dropped him off [at the ER], and I didn't know what to do," she shared with Bravo's The Daily Dish. "I sat in the parking lot in my car for hours. It was such a weird time." Emily added that Shane eventually revealed to her that he was put on breathing tubes and the couple was not entirely sure if he would recover as the future looked uncertain.
She admits she was on the verge of breaking and reached out to close friend Gina Kirschenheiter for support. "I feel like there was a couple times I was on the brink of a nervous breakdown," she admitted. "It was more than one person could handle. I remember calling Gina a couple times bawling."
"I know that there'll probably be a lot of people that are very interested into a bird's-eye view into someone who their entire family had COVID and how we dealt with it and how difficult it was," she shared. But, "this is actually real life playing out with our family [when it airs] and how we dealt with it and how severe it was for Shane that I actually thought he wasn't going to live, and he thought so, too. It's kind of traumatic for me because it was really difficult. It's the hardest thing I've ever gone through." 
The experience brought the couple closer
Emily also shared that she and Shane were at a good place in their marriage and that the experience brought them closer.
"We get along so well," she said about her husband. "We really appreciate each other. I think that's the thing I learned with that [is that] life is so short. You never know [and] something can happen at any moment and take someone away. And, so, instead of wasting energy fighting about stupid stuff or being mad at each other, we really and completely refocused and we're really appreciative of each other — and it's a great space to be in." 
The couple endured hardships in their marriage last season. Emily shared that Shane seemed distant from her and their struggles played out throughout the season.
The Real Housewives of Orange County is on Wednesday at 9/8c on Bravo.