'RHOC': Emily Simpson Reveals How Shane Reacted to Being Branded a 'Huge Loser'
The Real Housewives of Orange County star Emily Simpson and her husband, Shane Simpson, have had their share of ups and downs in front of Bravo cameras over the past couple of seasons. The series has documented his struggles with passing the California bar exam and the effect that's had on his marriage. Shane hasn't made the best impression with some RHOC fans, and one famous fan even called him a "huge loser."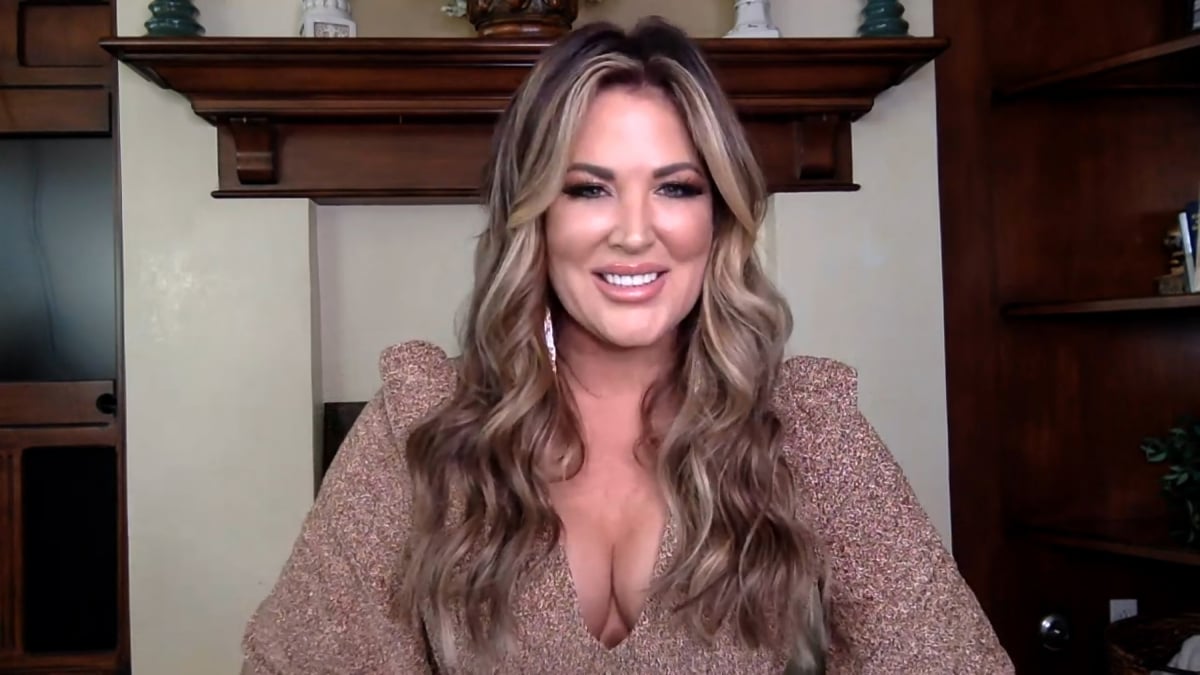 Jenny McCarthy made a cringeworthy comment about Shane Simpson
On November 4, Emily appeared with The Masked Singer star Jenny McCarthy on Watch What Happens Live with Andy Cohen. During the episode, the pair played a game titled "Who's the bigger dork?"
The first round of the competition pitted Emily's husband, Shane, against Braunwyn Windham-Burke's husband, Sean. When Cohen asked McCarthy who was the bigger dork between the two, she said it was "hard" to choose.
Emily immediately chimed in, "Jenny! It's not hard." But, the host of The Jenny McCarthy Show disagreed.
"They're both dorks, they're both huge losers," she explained.
The response prompted Cohen to tell McCarthy, "That's her husband." Realizing her gaffe, the 48-year-old embarrassingly said, "That's right. I'm sorry" while covering her mouth.
"Yeah, seriously, you just called my husband a loser right in front of me," Emily said.
After the cringeworthy moment, Cohen decided it was time to ditch that game and try something different.
Emily Simpson says Jenny McCarthy hasn't apologized
A few days after her appearance on WWHL, Emily had a Q&A session with her fans on her Instagram Stories. According to Reality Blurb, on November 9 one of Emily's fans asked if McCarthy apologized for calling Shane a "dork" and a "loser."
"No but maybe she will in the future! Who knows," Emily replied. "But when I told Shane about what she said his response was: 'I don't care. I'm a Carmen Electra fan anyway.'"
Emily admitted that she and Shane "weren't in the best place" in their marriage when she was filming season 14 in 2019. His numerous attempts to pass the bar were part of her storyline that season, and his studies were keeping him away from his family.
But now the RHOC star says they are "really good" and they are coming up on 12 years of marriage. The duo tied the knot in February 2009 and they share three children – Annabelle, 7, and 5-year-old twin boys Luke and Keller.
'RHOC' star Emily Simpson reveals if her husband has finally passed the bar exam
During a recent chat with The Daily Dish, Emily gave an update on Shane's legal career. She says he hasn't taken the bar recently, but he is planning to take it again.
"I'm just like 'OK.' I don't even want to know if he takes it again. I don't know, can you just take it and not tell me?" she said with a laugh. "It stresses me out. It just stresses me out too much and then it becomes part of the show and everybody talks about it."
Emily passed the bar in 2005 and currently works for The Innocence Project. She says she feels bad for Shane, explaining that when she took the exam she was single and didn't have any children. She also didn't have a job and had just graduated from law school. Unlike Shane, Emily didn't have any other responsibilities.
She added that Shane is trying to pass the bar with "two million people watching." She says she feels badly about that because "that's a lot of pressure." But now that they are used to being on RHOC, she says they are doing better and he "really doesn't care." Emily says Shane handles it well and fan opinions "literally do not affect him at all."
New episodes of Real Housewives of Orange County air every Wednesday on Bravo.