'RHOC': Fans React to Shannon Beador's Ex-Husband David Beador's Engagement Announcement
David Beador's girlfriend Lesley Cook announced she and Beador were engaged.
It didn't take long for Shannon Beador's ex-husband, David Beador from The Real Housewives of Orange County to propose to girlfriend Lesley Cook. Cook shared to her private Instagram story that she and Beador were engaged and flashed her diamond engagement ring.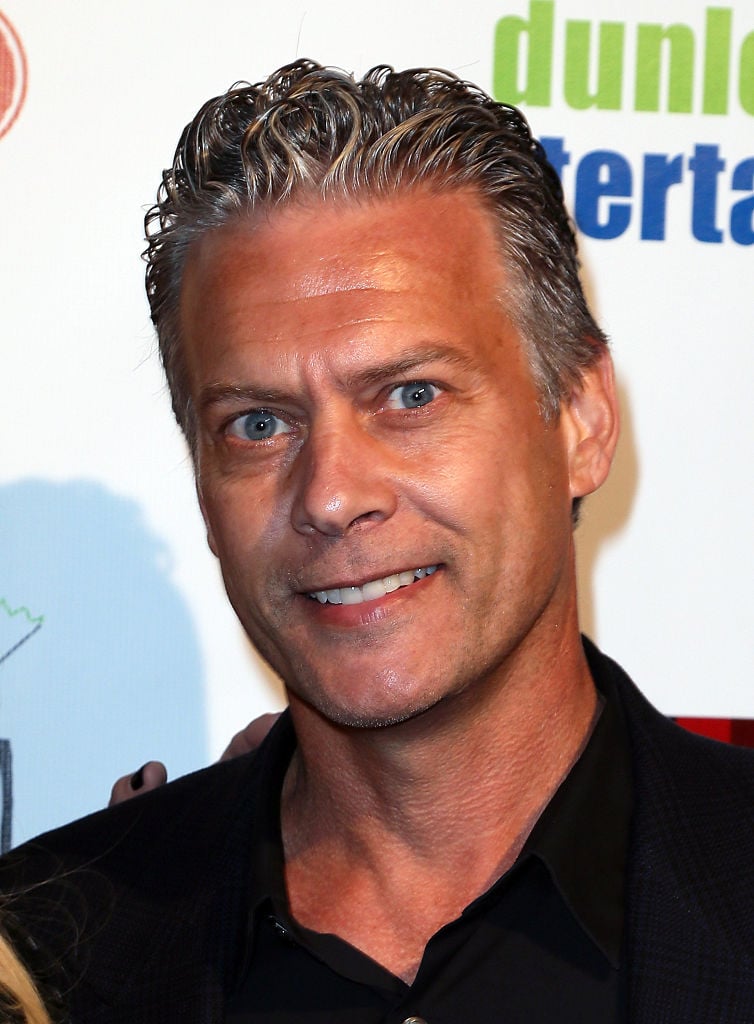 A number of bloggers and Bravo influencers picked up the news and shared it on social media. Fan reaction was not in favor of the news as most people who commented on the posts panned the couple. Cook revealed in one story slide that Beador proposed. "Today I said YES to the man of my dreams," Cook wrote, influencer Love Andy C shared on Twitter. "You complete me!!!"
Bravo Snark Side shared a photo of the couple with Cook showing her ring. "David Beador is off the Market! Engaged to girlfriend Leslie, guess he's not one to shop around," the influencer commented on the Instagram post.
Fans seemed uncomfortable with both the proposal and photo
Cook's announcement included a photo of a shirtless Beador coming behind her in an embrace. Love Andy C joked on the post, "David Beador got engaged and is apparently allergic to clothing." Fans also seemed to be put off by the photo. "He probably just didn't want to get grease all over his shirt. That hair," one person remarked.
Another commented, "Are they angling for a show with everything they put out? And please put some clothes on." A number of people also shared memes of people gagging as clearly the photo made people feel uncomfortable.
One fan stood by the engagement and was happy for the couple while slamming Beador's ex-wife Shannon. "He was miserable with Shannon. She was passive aggressive, spoiled, self centred. She wouldn't do anything with him when he offered. He couldn't say one word without getting iced by her. Now he seems to be having the time of his life and very happy, it's lovely to see," the fan commented.
Others just slammed the proposal
People who commented on Bravo Snark Side's post were clearly disturbed about the proposal. One fan didn't like the ring. "What in the granny kinda 💍 is that? And why does she have Ramona eyes?" But another observed that Beador's jewelry taste doesn't always hit the mark. "He has always had horrible taste when it comes to jewelry 🤦🏼‍♀️🤦🏼‍♀️🤣🤣." This fan stood by Beador's ex. "His ex wife had a lucky escape, and she's happy he is disgusting no one cares about him, or his trs."
Influencer Two Bravo Sisters also shared the same photo. "There is a new step-mommy in town," the influencer captioned the photo. Podcaster Kate Casey remarked, "Cubic zirconia."
Meanwhile, Shannon Beador is doing just fine
While Cook was sharing the news, Shannon Beador was snuggling with boyfriend John Janssen. She joked about having insomnia on her Instagram story, along with audio laughing about talking too much at night. Then she laughs about "how old people wake up at night." As she giggles, she tells Janssen she was sharing the audio to Instagram too.
She and Janssen also traveled to North Carolina and shared a photo where she had dinner with friends. The couple seems deeply into each other and Janssen even got the thumbs up from Beador's pal, Jeff Lewis.  "I love John Janssen, are you kidding?" Lewis said Bravo's The Daily Dish reports. "He's great."