'RHOC': Gretchen Rossi Shades Braunwyn Windham-Burke – Says She Lied, Feels Duped
Gretchen Rossi may have stopped watching The Real Housewives of Orange County but she doesn't need to watch the show to know she's no fan of Braunwyn Windham-Burke. She said Windham-Burke reached out to her before appearing on the show for advice on how to navigate the Housewives landscape.
Rossi met with her but was then shocked to find out that Windham-Burke lied about how they ended up connecting. She also understands why Windham-Burke was cut from the show, sharing that she likely didn't resonate with the viewers.
Gretchen Rossi said Braunwyn Windham-Burke lied about how they met
A mutual friend of Rossi and Windham-Burke suggested they connect before Windham-Burke appeared on RHOC. The friend thought Windham-Burke could use some advice about the show. Rossi resisted but reluctantly met with Windham-Burke as a favor to the friend. She described Windham-Burke as "lovely" and hoped they could perhaps forge a friendship.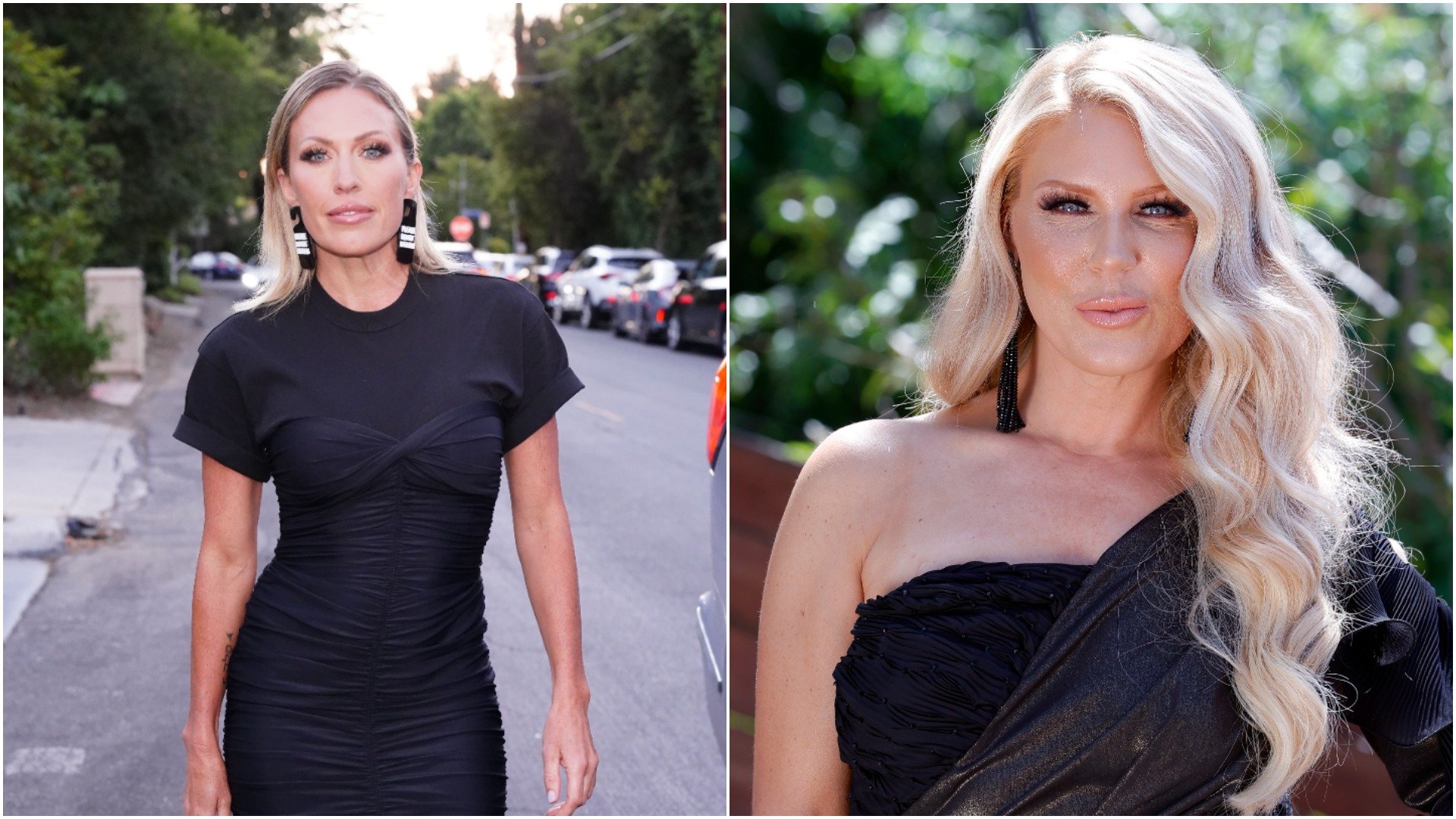 But Rossi said when she suggested that Windham-Burke keep their meeting private, Windham Burke did just the opposite and spun it. "Well, not only did she share it, but she lied about it," Rossi said on the Behind the Velvet Rope with David Yontef podcast. "And she claimed to the girls that I reached out to her and that Lizzie [Rovsek]reached out to her, which was a flat-out lie. We had all the text messages. Emily [Simpson] reached out to us cause we're still really good friends with Emily and said, you know, Braunwyn's telling Tamra that you reached out to her."
She reveals how those messages surfaced on the show
Rossi said she reacted swiftly. "And I'm like, 'That is such a lie!' So we forwarded the text messages to Emily because she's like, well, can you show me that she reached out to you?" she recalled.
"So I forwarded the text messages to Emily and she showed it on TV and you know, Braunwyn got busted for lying," she continued. "And Tamra was obviously mad or whatever. But that's the part that frustrates me about her is that she seems so great and so cool."
"And then she just started lying," she said. "Once somebody just automatically starts lying about you, it makes that person questionable. And it makes you feel like that person is a little shady. And that's how I felt."
Gretchen Rossi doesn't think her storyline resonated with viewers
Rossi also doesn't think Windham-Burke's storyline worked for viewers. "And then as you started to see her storyline and stuff, play out on the show, it just wasn't resonating with the audience," she said. "I mean, this isn't me talking. Because I didn't see it. I don't watch it. This was the audience literally saying everything felt just a little staged."
"Now I know she's come out and said, it's not staged," Rossi continued. "I'm gay. And you know, I was an alcoholic. I'm sober now and that's great. That's her story to tell or whatever. But I'm just telling you from the outsider's perspective when you read any blog if you read anything that was posted about her like people just did not resonate with her and they weren't fans of what she was showing."
For her part, Windham-Burke isn't a huge fan of Rossi's either. Rossi's made remarks about Windham-Burke in the past about her sexuality and referred to her as inauthentic.
"What an uneducated comment," Burke shared with Heavy. "It sets every woman who is questioning their sexuality back years – just as comments like these have stunted my coming out in the past. It's not overnight 'one day straight, one day lesbian' – it's years of inner turmoil that is unfortunately fueled by micro-aggressions/ ingrained misogynistic comments like she makes."