'RHOC': Gretchen Rossi Won't Return if Tamra Judge Comes Back – Calls Her 'Evil' and 'Manipulative'
Time hasn't healed Gretchen Rossi and Tamra Judge's relationship as Rossi recently said she would never return to The Real Housewives of Orange County if Judge was on the cast.
She also slammed Judge in a recent interview, referring to her as "calculating and manipulative and evil." Plus what would it take for her to return?
Gretchen Rossi says Tamra Judge tried to hurt her on 'RHOC'
Rossi said Judge actively tried to ruin her life when she was on RHOC. She explained how her conflict with Judge differed from the tension she had with other cast members. "The difference for me, Tamra was like, for me, at least she was very, very like calculating and manipulative and evil," she said on the Behind the Velvet Rope with David Yontef podcast.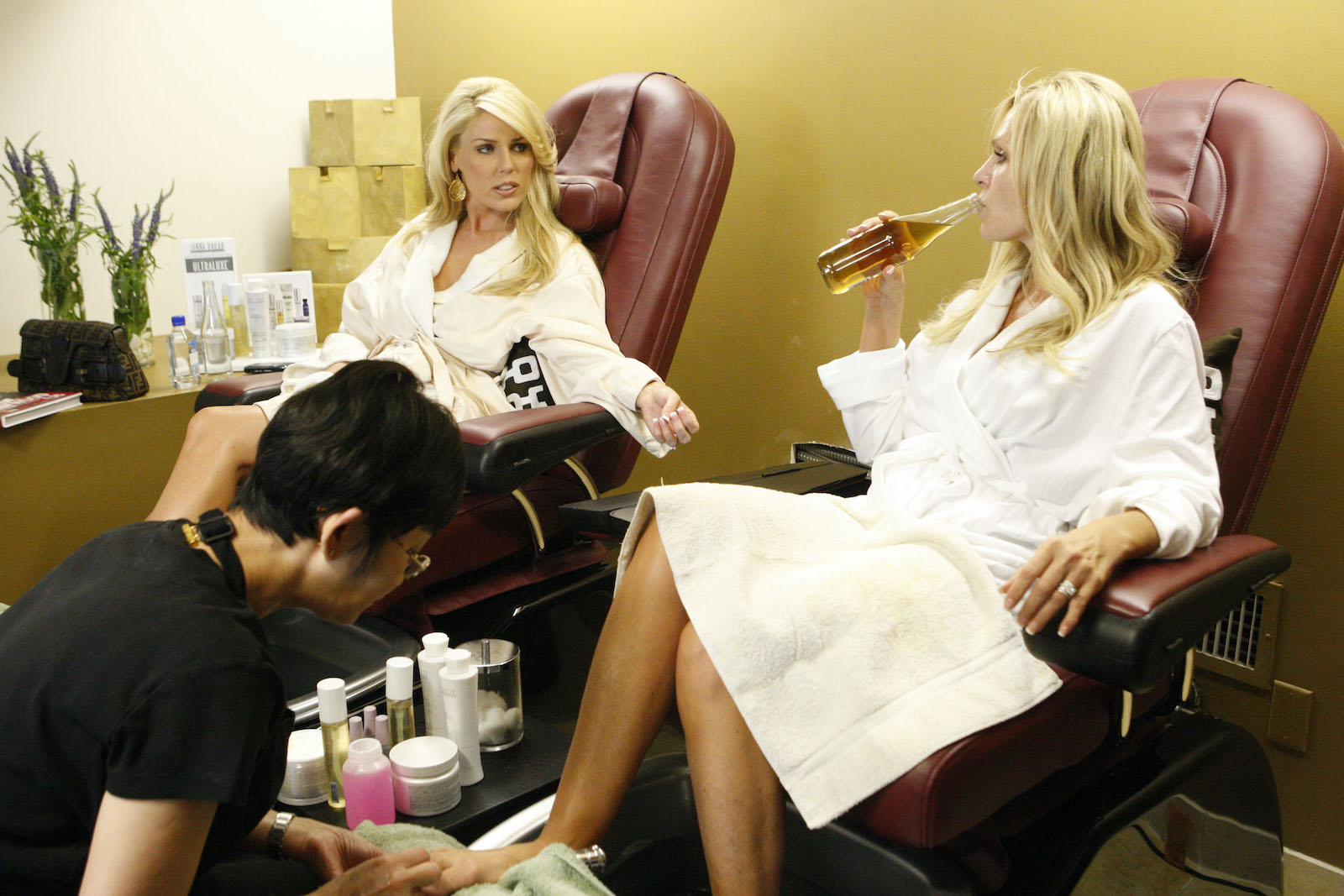 "And like wanting to take you down and like destroy your life," she continued. "I became really good friends with who used to be her best friend on the show. He was like in her wedding, like all this stuff. Then he kind of realized what kind of person she was. And then he called me and was like, look, you have no idea of half the stuff, that she was doing behind the scenes. Like how she was like trying to hurt you. And I was like, wait, what? Like half the time I was like, am I imagining these things? Like, is she purposely like doing this?"
She also wants to make it clear that she has 'zero' relevance in her life
Rossi added, "And I thought maybe I was like, imagining that she was doing these things. But then when you get confirmation of it, you're just like, oh, yikes. So yeah, it wasn't, it wasn't fun."
She then wanted to clarify that she is making the comments about Judge only because she was asked. "Every single time that I ever go on any sort of like podcasts or anything like this, and people ask me questions about her," Rossi said.
"She literally goes out and starts telling everyone I'm obsessed with her," she added. "So I even hate talking about her because this is not me being obsessed with you. This is me answering a question from the interviewer, honestly, you know what I mean? Like it just drives me nuts. And that's why I started to get anxious, even talking about her because she has relevance to my life. And it just feels yucky, you know?"
But would Gretchen Rossi ever return to 'RHOC'?
Rossi said she wouldn't even consider returning unless she knew who was on the cast. Especially if producers planned to include Judge.
"I mean, even Andy [Cohen]said that to me on Watch What Happens Live, 'cause he asked if any of us would consider ever coming back," she said. "And he's like, Gretchen, I know what your answer is. 'Cause obviously, you know, I voiced that to them." While she wouldn't return if Judge was on the cast, she believes the only reason Heather Dubrow returned was if Kelly Dodd wasn't on the show.
"And you know, it's funny because you know, at least as like a full-time Housewife on the show, like my daily job, you know, whatnot like that, it's just, she was just way too toxic for me," she concluded. "And she just had it out for me. Like she just wanted to come from me for everything. And you know, that's not how I am in my daily life. Like I have such uplifting, empowering, wonderful girlfriends around me. And it just really wore on me."