'RHOC': Gretchen Rossi Would Consider Reality TV Again, but Probably Not 'Housewives' (Exclusive)
Gretchen Rossi from The Real Housewives of Orange County has an entirely different perspective on the franchise after becoming a mother.
Rossi gave birth to a daughter in 2019 and told Showbiz Cheat Sheet she would be hard-pressed to return to a platform like the Housewives.
"You know, it's funny, I get asked this question almost on the daily by fans and the people out there," she said. "And the truth is, you really do change a lot once you have a child. Your priorities change. You definitely have their best interests in mind, first and foremost."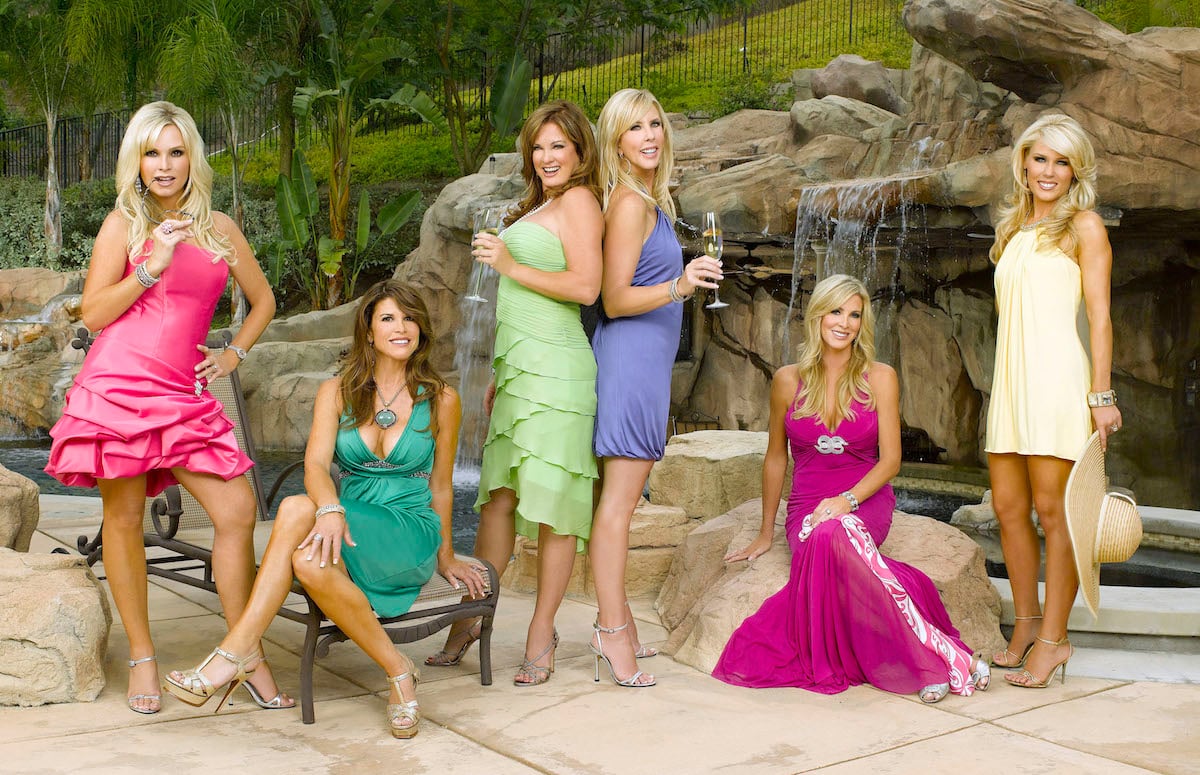 Gretchen Rossi says 'Housewives' can be a toxic environment
Rossi chatted with Showbiz Cheat Sheet while promoting the lifesaving device, LifeVac. Rossi is a strong proponent for LifeVac, which is an easy-to-use patented anti-choking first-aid device for children and adults.  
Becoming a parent changed Rossi in many ways, she explained. "There are certainly some people on these shows that never cared what their children thought [about how they acted]," she continued. "But I am definitely not one of those people. I really would be super concerned about my child and doing something really stupid or saying something really lame."
"But, I also am in the mindset of, I hate saying no, never, because I'm also a businesswoman," she added. "And if they came to me and made me an offer I couldn't refuse and it was financially beneficial to my family, I mean, yeah, I might consider it."
"But at the same time, I just know what a toxic negative environment it can be," she asserted. "And unfortunately for me, I felt like the narrative was really negative and they really allowed the women to kind of say anything about me and make up a lot of lies."
'My integrity means a lot to me,' says Gretchen Rossi
"Particularly the new stuff they think they were saying wasn't true," she said. "But I always have receipts and I always have evidence. I was the first person on the reunion to bring evidence!"
"So it was one of those things where you really have to have, like, the stamina to continue down a path where your integrity is being challenged and your character is being challenged every week," she remarked. "And I just I don't know. I struggle with that. Some women can deal with it and they don't care. You know, they're like whatever everyone says I'm a liar and a cheat and they don't care."
"But for me, my integrity means a lot to me. And that's a really hard part of reality TV. If they're just allowed to say and do anything, whether or not it's true or not, and that bleeds into your real life."
"And when you have children, that becomes a very different landscape," she added. "Like if somebody was saying like, Slade and I are having marital problems or cheating or where I could affect my daughter and stuff in school and I just wouldn't want that to ever happen."
"So that's a very long answer," she laughed. "Never say never, but more than likely, unless it was just a really crazy offer that I couldn't refuse. Yeah, probably not Housewives. I'm not completely closed off to reality [television]."
Rossi will appear on The Bravo Blasts from the Past: Real Housewives episode on May 6.