'RHOC': Gretchen Rossi's Husband Slade Smiley May Have Paid $2,500 to Get on the Reality Show
Like all the Real Housewives franchises, the Real Housewives of Orange County is known for its drama — especially relationship drama. A reliable contributor to this drama has been Slade Smiley, who came on board the show as one woman's fiancé and made his way through a number of relationships on the show before settling …
Like all the Real Housewives franchises, the Real Housewives of Orange County is known for its drama — especially relationship drama. A reliable contributor to this drama has been Slade Smiley, who came on board the show as one woman's fiancé and made his way through a number of relationships on the show before settling down. 
Smiley's time on the show may have been dramatic, but his introduction to the small-screen was surprisingly simple and not quite as expensive as you might expect.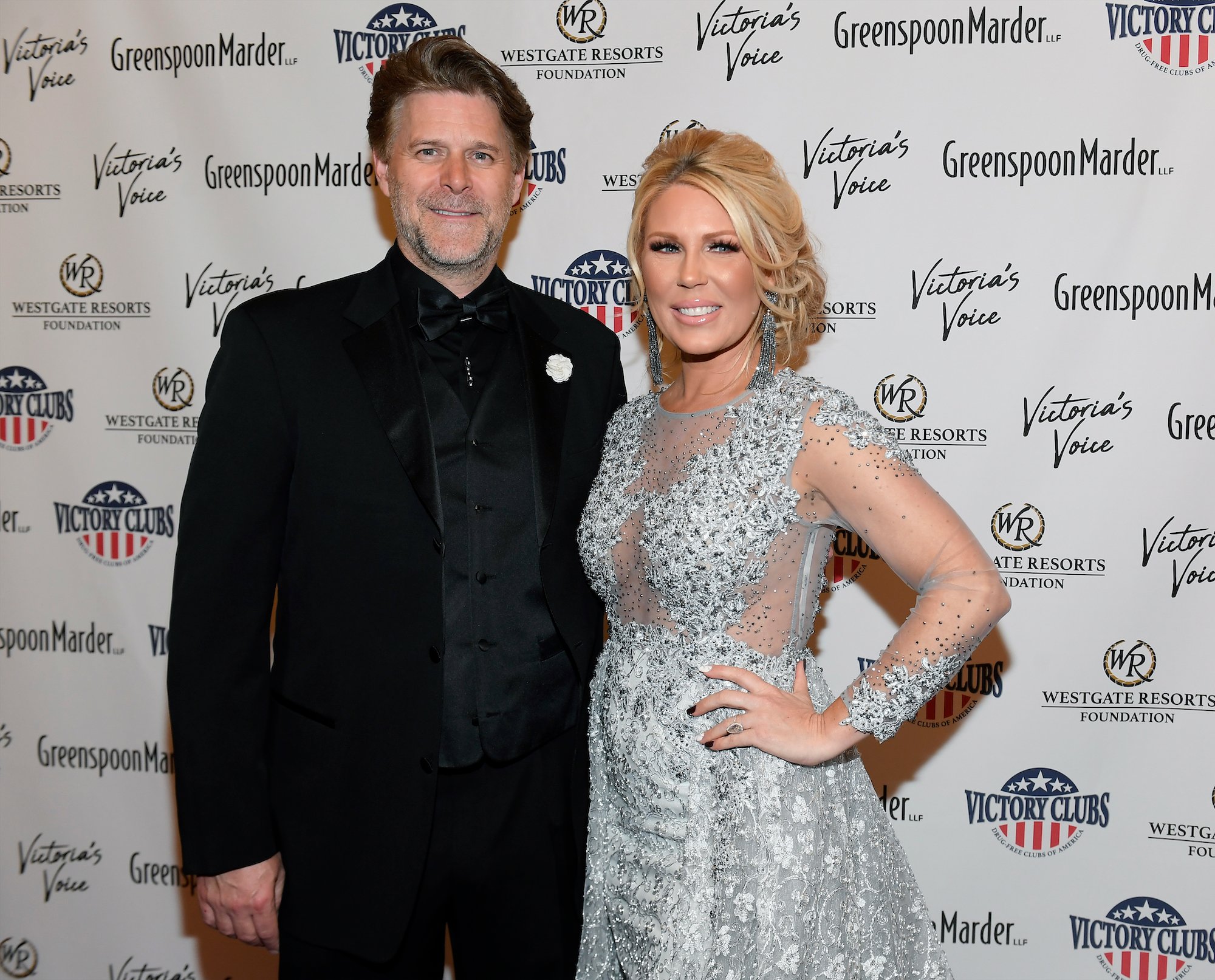 Slade Smiley started out as an 'RHOC' villain
It's been fifteen years since Smiley first made an appearance on RHOC, and during those years he has managed to place himself at the center of plenty of drama. Starcasm reports that when he made his debut, it was as Jo De La Rosa's fiancé. Their relationship didn't survive, but Smiley stayed on as De La Rosa's manager, helping her in her attempt to launch a music career. 
As that relationship fizzled, Smiley went on to dabble in an entanglement with another woman on the show, Lauri Waring Peterson. This relationship never seemed to get very serious, and it quickly ran its course. 
The next Real Housewife Smiley was involved with turned out to be a lasting presence in his life. Gretchen Rossi was introduced to the show because Smiley and De La Rosa recommended her to producers. De La Rosa may have come to regret that recommendation, because she admits that she held out hope for her relationship with Smiley for a long time, only letting go when he started dating Rossi. 
How he got his spot
Smiley's behavior on the show has made him look pretty bad at times, as he moved from woman to woman. But the way he landed the spot seems to have happened in a fairly straightforward (and cheap) way. 
According to Insider, when Smiley and De La Rosa were dating the happy couple attended a charity auction. One of the items up for grabs was a brief appearance on an unnamed reality television show. Smiley nabbed the opportunity for $2,500. The show turned out to be RHOC, and according to De La Rosa, she went along with it for his sake.  
"It was something that he wanted to do," she said when she appeared on the 100th episode special. "We were engaged and as corny as it sounds, I did it for love."
While her sacrifice for love may not have worked out the way she hoped, one of her castmates is very happy about its results. 
Slade Smiley and Gretchen Rossi today
Smiley may have worked his way through multiple RHOC cast members before connecting with Rossi, but the couple seems to have found a lasting relationship. Yahoo reports that in February of this year, they celebrated 11 years together. Although they're still not married despite being engaged for seven years, they are bonded by something pretty special. 
After multiple rounds of IVF, the couple welcomed a daughter a little over a year ago. The little girl is named Skylar Gray, and the besotted parents couldn't be happier to have added her to their family. 
Although they have never stopped planning to be married someday, a wedding has never made it to the top of their list of priorities. The financial burden of their fertility treatments has forced them to push back their plans even further, but they don't seem too worried about the delay. They expect to be married eventually, and right now they're busy enjoying being parents together. 
When Smiley bid on that mystery guest appearance on a reality show all those years ago, he probably didn't expect how much his donation would also give him a redemption arc. From serial dating bad boy to devoted partner and dad, it's safe to say Smiley got his money's worth.