'RHOC': Heather Dubrow Just Denied 1 Long-Standing Rumor About Andy Cohen
Heather Dubrow is returning to the Real Housewives of Orange County. The Bravolebrity recently revealed the news of her triumphant return during an episode of the Heather Dubrow's World podcast which featured Andy Cohen. During their chat, the fan-favorite dispelled a long-standing rumor about the Bravo boss.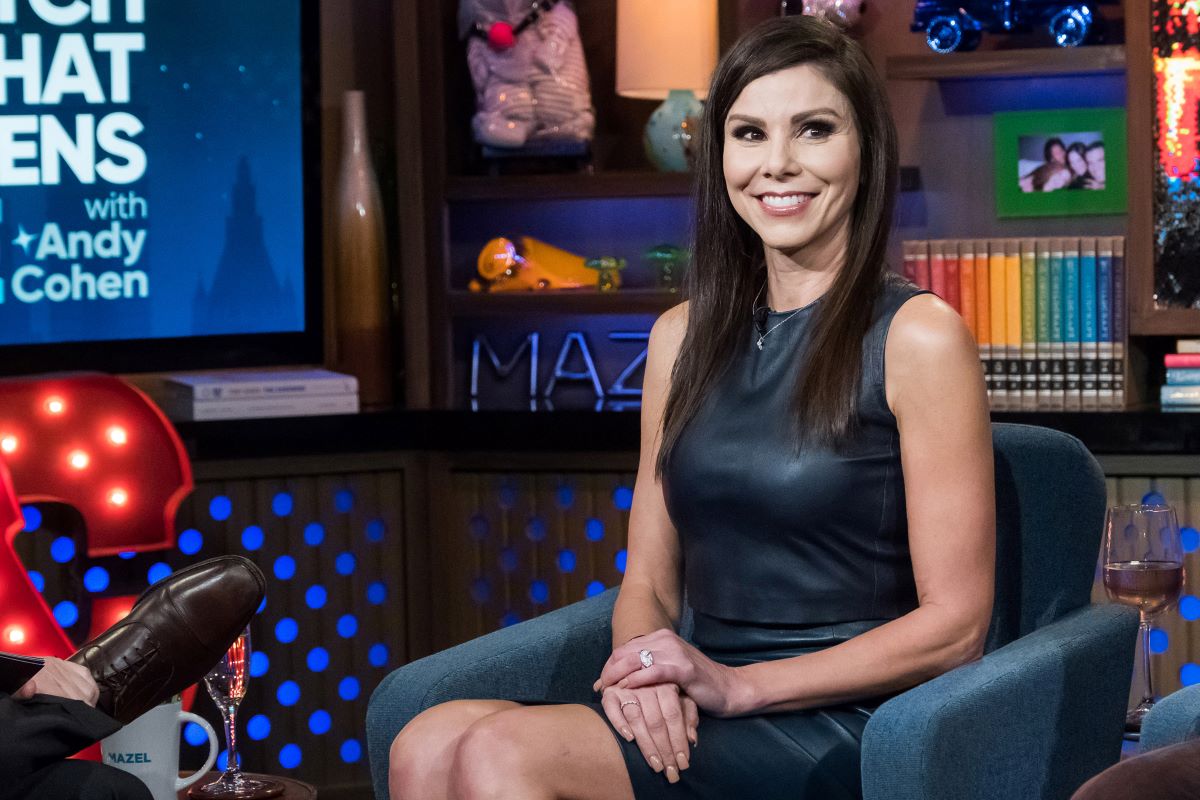 Heather Dubrow rejoins 'RHOC' Bravo cleans house
After a four-year absence, "Fancy Pants" Heather has rejoined the cast following the exit of Kelly Dodd, Braunwyn Windham-Burke, and Elizabeth Lyn Vargas.
"People think that I'm coming back for season 16 of The Real Housewives of Orange County. Is that true?" Heather asked Andy during the June 16 episode.
"Well… you know what, Heather? You are coming back for season 16 of The Real Housewives of Orange County," he replied. "How 'bout that for a rumor verified? Yes, you are!"
According to Reality Tea, Heather's goal is to make the OC classy again. Which is exactly what the OG of the OC Vicki Gunvalson wanted before her exit ahead of season 15.
The 'RHOC' star's first reaction was to laugh
Heather shared that she received an unexpected phone call from production in December 2020. She admits that her first instinct was to laugh when they asked her to rejoin the cast. But after thinking about it for a bit, she realized that the timing was right.
"Honestly, a year ago or two years ago, I might have said no because timing is a big deal," Heather explained. "But at the time that I left, the culture of the show had sort of changed a bit since when I joined the show. I think we can agree on that. And I wasn't happy, and it was a good mutual decision that maybe my time on the show was done. Now, things are a little bit different."
Heather Dubrow denied a rumor about her and Andy Cohen
During their conversation, Heather and Andy also tackled a big rumor that's been following the two of them since the birth of Andy's son, Benjamin Cohen.
In the past, she had jokingly offered Andy one of her frozen embryos so he could conceive a child. But, they finally made it clear that's not what happened. The Bravo daddy admitted that Heather would have otherwise been a "good candidate."
"No, you did not, but it's very funny because as we said before, that would really be an HR issue," Andy replied.
Andy Cohen has kept his egg donor a secret
The Watch What Happens Live host went on to talk a bit about his journey to becoming a dad. He said that finding a donor was "frankly the hardest part of this entire process." At first, he wanted a Jewish egg donor, but he eventually chose someone who was a "healthy" match. Andy has never revealed who his egg donor was.
The Bravo boss also revealed his desire to have another child. The 53-year-old did admit that if he is going to have a second baby, he needs to do it "ASAP" because he is an "old dad." He also wants Benjamin to have "stability and people around for him."
Andy Cohen says viewers wanted Heather Dubrow back on 'RHOC'
As for Heather's return to RHOC, Andy says that it's happening at the perfect time. He added that her return was "so great" and he was "so excited."
"It's just a testament to kind of everything at the right time — I think — because I think the viewers want it," Andy said. "The show is at a crossroads right now, you know? We have some rebuilding to do, and I think it's just interesting."
Real Housewives of Orange County season 16 is expected to premiere on Bravo in late 2021 or early 2022.