'RHOC': Heather Dubrow Insists She Did Not Have 'Pathetic' Kelly Dodd Fired – But Her Departure Did Factor Into Her Decision to Return
ARTICLE HIGHLIGHTS
Heather Dubrow is returning to the Real Housewives of Orange County afer a five-year absence.
The RHOC star found herself feuding with her former co-star Kelly Dodd amid the pandemic.
Fancy Pants insists she did not have Kelly fired, but did say that her departure was a factor in her decision to return.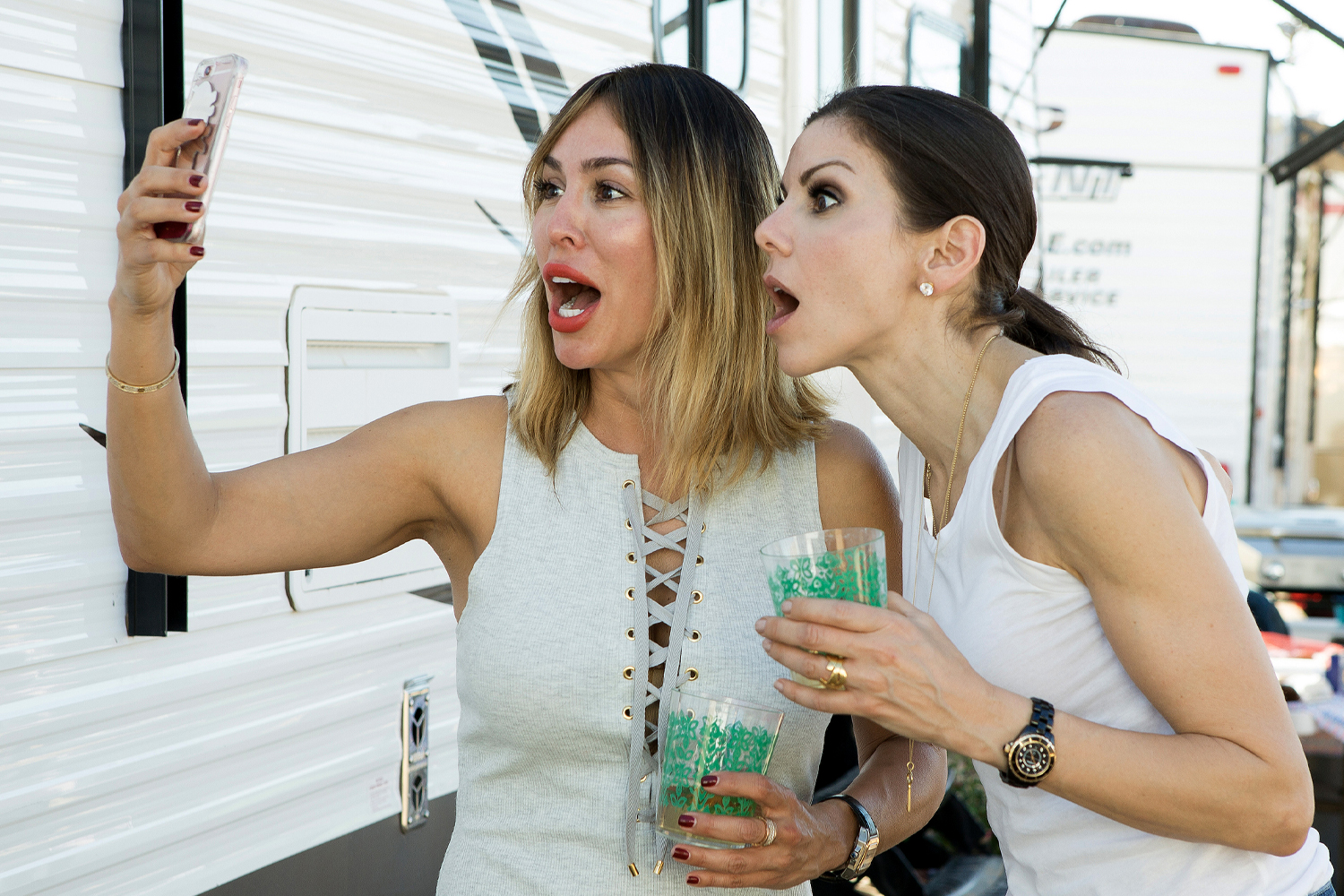 Heather Dubrow is back on Real Housewives of Orange County for season 16 after a five-year absence. Ahead of the premiere, Fancy Pants has revealed why she decided to return to the reality series. Heather says that one important factor was that Bravo is taking the show in a new direction. But what seemingly sealed the deal for her was the network firing Kelly Dodd.
Heather Dubrow was part of the 'RHOC' season 16 cast shake-up
Season 15 was not a good one for Real Housewives of Orange County. After the departure of Tamra Judge and Vicki Gunvalson — and Kelly's controversial comments about the pandemic — ratings took a dive. The new cast didn't work for viewers, and Bravo knew by the time the season was over that they needed to make a change.
RELATED: Twitter Reacts to Kelly Dodd Getting the Ax for Season 16 of 'RHOC' — Is Heather Dubrow the Reason Why?
What came next was a cast shake-up that included Bravo giving pink slips to Kelly, Braunwyn Windham-Burke, and Elizabeth Lyn Vargas. Then, they added newbies Noella Bergener, Nicole James, and Dr. Jennifer Armstrong. They also invited Heather back to the series to join vets Shannon Beador, Emily Simpson, and Gina Kirschenheiter.
Kelly Dodd says Bravo blindsided her
After Bravo announced they had fired Kelly in June 2021, she told Jeff Lewis on his SiriusXM show Jeff Lewis Live that she didn't see her termination coming. But, she should have.
"I had no idea. …I was blindsided," the 45-year-old admitted. "Listen, ultimately, I got fired because of myself, I'm the one who got myself fired. I was causing them a lot of grief. I was causing them a lot of trouble. And you know, I'm sorry about that. Like, I feel bad."
Even though she took responsibility for her termination, Kelly pointed out that there are people who love to hate her. But, the small group of people who hate her so much that they want her canceled are the ones who speak the loudest.
"You want somebody to love to hate you, or you want people to really love you, but I have a million followers and they are diehard, like, fans, and they love me," Kelly said. "And then I have, then I have this little group of people that are the cancel culture that hate me. And so they're the loud ones… the woke, broke people. They love to hate me."
Heather Dubrow alludes that she returned to 'RHOC' because Bravo fired 'pathetic' Kelly Dodd
Heather insists she didn't get Kelly fired from RHOC. But, she did tell Page Six that Kelly's termination was a huge factor in her agreeing to return to the Bravo series.
"I think that it was paramount to my return that the show was going in a different direction," she said.
RELATED: 'RHOC': Heather Dubrow Just Denied 1 Long-Standing Rumor About Andy Cohen
Fancy Pants also revealed that she thinks Bravo called her and invited her back to RHOC because they "wanted" to reboot the series after Kelly's controversial words and actions.
The 'RHOC' star says Kelly Dodd is obsessed with her
Kelly and Heather were on RHOC together for just one season before Heather left, and they've never gotten along. Things between them got even more heated during the pandemic when Kelly made a comment about Heather's son, which led to a cease and desist letter. Heather says Kelly seems to be pretty obsessed with her, but she says Kelly's most recent actions left her baffled.
Kelly and her husband Rick Leventhal recently found themselves at the same restaurant as Heather and her husband, Dr. Terry Dubrow. Kelly decided to make a video of her rival and post it on her Instagram Stories, and referred to Heather and Terry as "dumb and dumber."
"It makes me laugh. Kelly seems to talk about me a lot, so at this point I don't know whether to be really flattered that she's so obsessed with me or sad for her that she has no other content," Heather said.
Heather Dubrow has some advice for other 'Housewives' who leave the franchise
Heather says that when someone leaves the Housewives franchise — or any other reality TV show — there are two things that you must do. And, she says Kelly failed spectacularly with both.
RELATED: 'RHOC': Heather Dubrow Says Shannon Beador Clash Goes 'off the Rails' Quickly 'in a Way That's so Not OK' (Exclusive)
"No. 1: You don't burn bridges and No. 2 you have to figure out your next steps, and I don't think sitting at a restaurant filming former cast members is a viable employment opportunity, and it just seems sad, pathetic," Heather shared. "[You have to] extract yourself elegantly."
Season 16 of Real Housewives of Orange County premieres Wednesday, December 1 on Bravo.