'RHOC': Heather Dubrow Needed a Minute to Return to the Idea of 'Housewives' (Exclusive)
Heather Dubrow needed some time before she would consider rejoining The Real Housewives of Orange County, telling Showbiz Cheat Sheet in January 2021 how she felt about being constantly asked about the show long after she left. Months before Dubrow announced she planned to return to the show, she said she needed to reclaim her brand and be in a different place with her family before truly mulling over the Housewives question.
The 'RHOC' question went from being annoying to amusing
"That is hilarious," she said when asked how much she hated being asked about Housewives. "Well, thank you for asking a refreshing question about Housewives. You know at the beginning when I first left the show, it was annoying because I just wanted it to break free and do my own thing and take my brand back and, you know, kind of move on."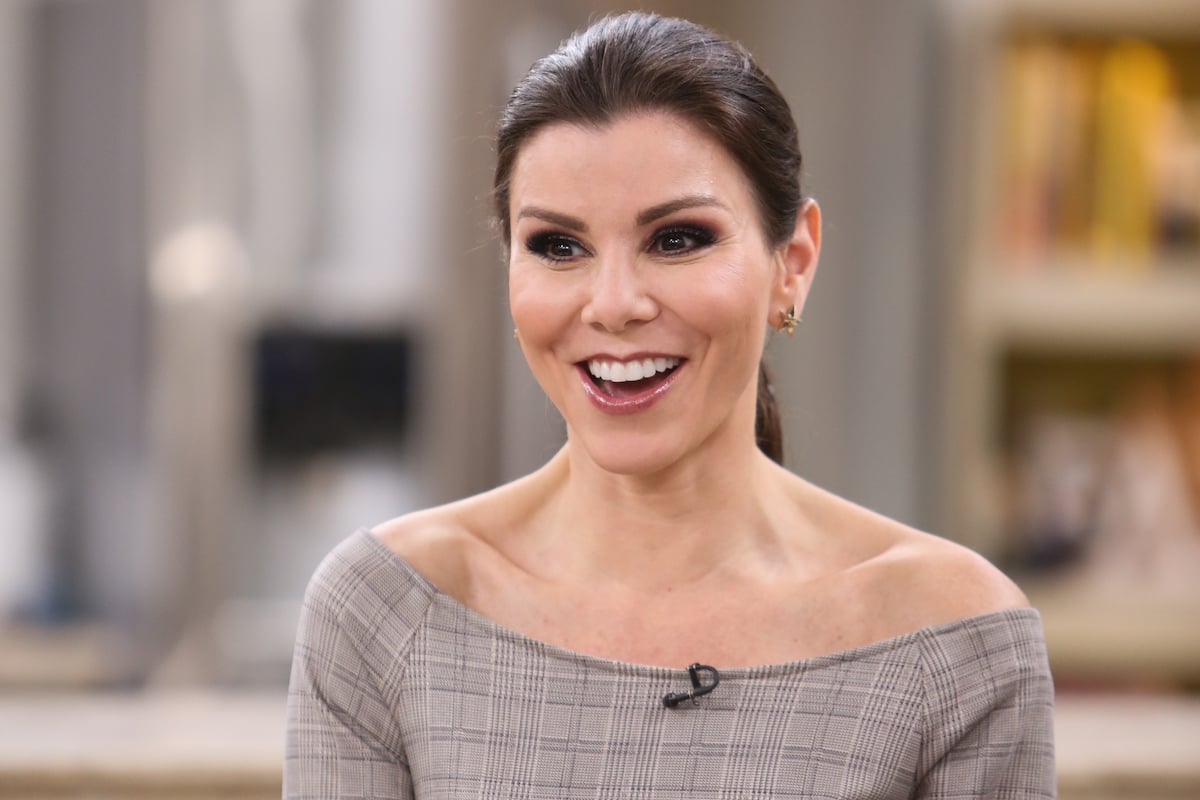 "And I just couldn't because everywhere I went, that's all they asked about," she continued. "Now I feel like four or five years after leaving the show, I've done so many other things. [Husband] Terry and I have written three books together. I've done my podcast with over one hundred and one million downloads. My YouTube channel. TV shows that I've done and hosting and whatnot. And with a new show coming out, I feel like in my heart that people see me as Heather Dubrow now and not a member of RHOC. It's just part of my history. So now when I get asked about it, I think it's kind of amusing."
Timing may have been everything for Heather Dubrow to return to 'RHOC'
Dubrow also talked to Showbiz Cheat Sheet in August 2020 about RHOC, sharing that her break from the show came at the perfect time. " One of the things that I think was great was the timing of when we ended our time on the Housewives," she said about when she left as far as her family was concerned. "The kids were getting to a certain age where they didn't want to show everything and they didn't want their lives put out there. And I felt like even though we'd been approached to do other things like that since we left Housewives, that's why I never thought it was right."
"It felt like they need to have their lives and put them out to the world where they want," she continued. "Now, you know, for [daughter] Max, for example, I mean, we've known for some time about her sexuality. We've talked about it being a very open household. But that was her information to share." Max Dubrow has since started her own podcast, I'll Give It To You Straightish.
Heather Dubrow thought that now was the time was right to return to 'RHOC'
Dubrow's time away from the show allowed her to focus on family and other projects. But she said now is the right time for a return. "Is that crazy?" she said to producer Andy Cohen on her podcast, Bravo's The Daily Dish reports. "It is crazy," he replied. "It's so great. I'm so excited. And, you know, it just is a testament to kind of everything at the right time."
"Timing is a big deal," she remarked, which reflected the comments she made to Showbiz Cheat Sheet. "Now things are a little bit different. My family's in a different place. My kids are a little bit older. The pandemic has sort of given me a different perspective on things. And then I started thinking about, 'How many times do you get to go back and try something again?'"
RELATED: 'RHOC': Heather Dubrow Is So Much More Than the 'Housewives,' Daughter Max Shares (Exclusive)