'RHOC': Heather Dubrow Says Noella's Gift to Max Was 'Basically Pornography' – so What Did She Give Her?
Heather Dubrow shared on the latest episode of 'RHOC' that Noella Bergener gave her daughter Max a Pride card game with pretty explicit card name titles.
The Real Housewives of Orange County teased that Noella Bergener gave Heather Dubrow's daughter "pornography" as a gift but the gift was not revealed until now.
Bergener brought the gift to Max Dubrow's book signing party and Dubrow shared with Gina Kirschenheiter what Bergener gave to her daughter.
Noella Bergener gave Max Dubrow a Pride-themed card game
Dubrow said that while she had her differences with Bergener, she still invited her to her daughter's book signing. "I didn't speak to her that much that night," Dubrow told Kirschenheiter about Bergener during the latest episode. "But then we came home and Max opened her presents and Noella gave her kind of a questionable gift."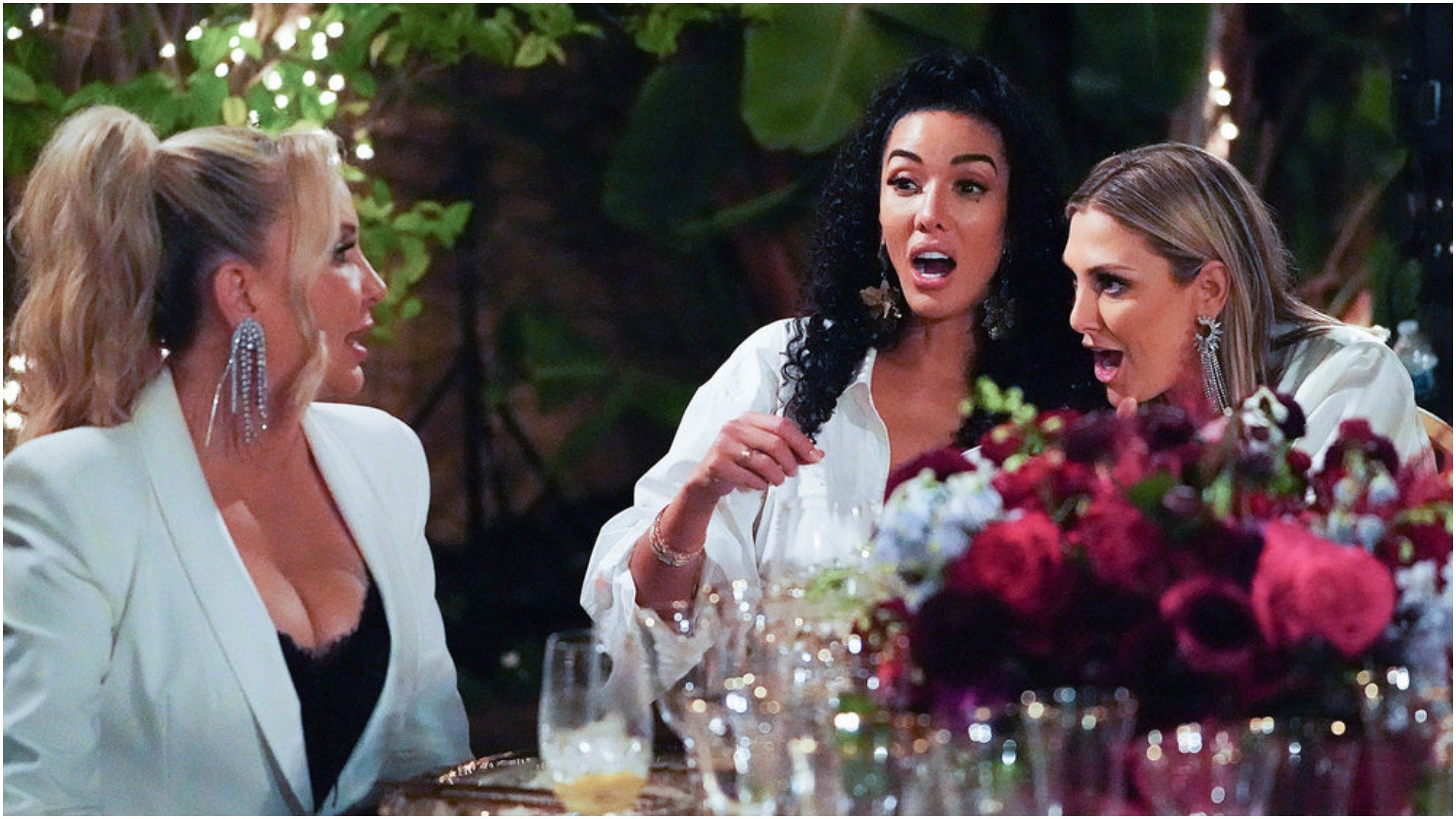 "A Pride-themed card game," Dubrow said. "Which is very nice, you know, they're both bi-sexual." Bergener quickly ran over and hugged Max when she initially met her, sharing that she was also bi-sexual. Max's book signing party was for her book, "I'll Give It To You Straight-ish," about being a bi-sexual teen. Dubrow originally appreciated how Bergenger connected with her teen – until she saw the gift.
'RHOC' producers have to bleep out the card game titles
Dubrow searched her phone for examples of the game to share with Kirschenheiter. "So Max is 17," she said. "And I'm just gonna read you some of the cards." Most of the card description names were bleeped out by producers. As Dubrow read the cards, Kirschenheiter covered her face looking embarrassed.
"It's so awkward just even being in this room right now," Kirschenheiter said in a confessional. Kirschenheiter is seen shifting in her seat and Dubrow said, "Wait there's more."
"It's like when you make that mistake of watching a movie with your parents and then there's an explicit sex scene," Kirschenheiter continued in her confessional. "And you would do anything to get the f*** out of that room. But you're trapped." Dubrow continued to rattle off card titles that were too obscene for network television.
"One, funny enough, had my name in it!" Dubrow said. "Telling Heather **********. Made me laugh." She added, "It's basically pornography."
Should Noella Bergener go on the 'RHOC' trip?
Both Kirschenheiter and Dubrow agreed that the gift was inappropriate. "I don't ever want anyone to feel left out," Dubrow said to Kirschenheiter about Bergener not being invited to their upcoming girls' trip. "Or bad. And certainly not at my expense. But give me the reason why this is a great idea."
Kirschenheiter came to Dubrow to plead the case for Bergener to come along on the trip. After hearing about the gift, Kirschenheiter struggled.
"I can't promise that it's going to be the best decision," Kirschenheiter admitted.
Dubrow burst into laughter. "This is not a good pitch Gina!"
In the end, Bergener ends up going on the trip – and at some point, the gift is brought up. "I didn't want to invite you because you gave my daughter pornography as a gift," Dubrow said to Bergener later in the trip.
The Real Housewives of Orange County is on Wednesday night at 9/8c on Bravo.