'RHOC' Alum Heather Dubrow Slams Kelly Dodd: 'A Leopard Doesn't Change Its Spots'
Kelly Dodd was a breakout star on The Real Housewives of Orange County. The reality TV personality joined the Bravo series in season 11 and became a fan favorite due to her outspokenness. However, Dodd's personality was not something that Heather Dubrow was fond of. After a controversial year for Dodd, Dubrow is now weighing in on all the drama with her former co-star.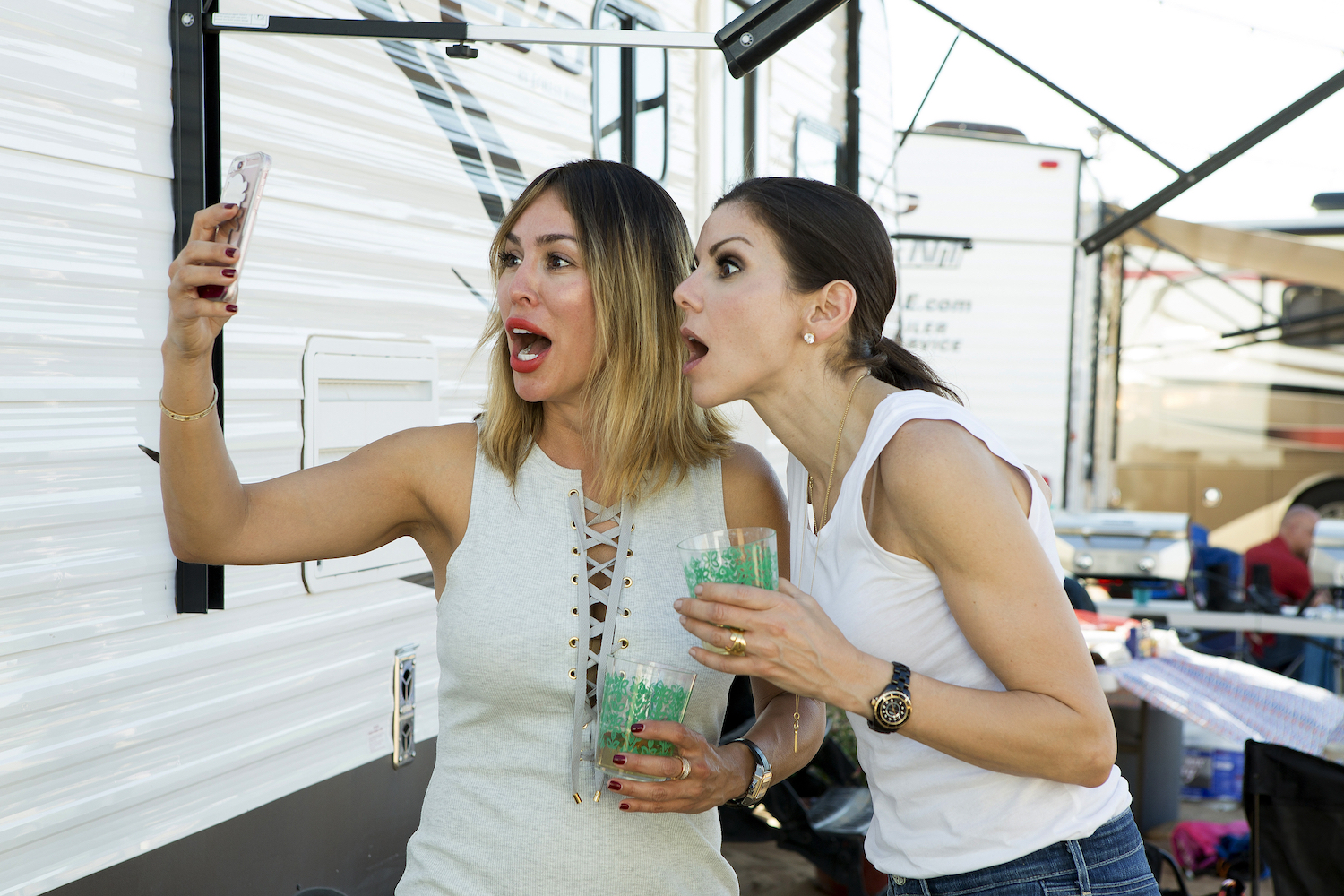 What controversial things has Kelly Dodd said?
Dodd has faced a year of backlash for her opinions on COVID-19 and the effectiveness of masks. On her Instagram, the Positive Energy drink promoter even once said that the pandemic was God's way of "thinning the herd." Dodd apologized for the latter comment on an appearance on Watch What Happens Live.
"Of course I regret saying that," Dodd said of her "thinning the herd" comment. "It was a stupid thing for me to say, it was insensitive and I apologize if I hurt or offended anybody. That wasn't really my intention… I got really freaked out about it. In hindsight it was the stupidest thing I've ever said."
Dodd also addressed an incident that many people thought was about making fun of the Black Lives Matter movement.
"That Drunk Wives Matter hat was given to me, I was trying everything on from my shower. My girlfriend gave it to me, she's had it for a couple of years," Dodd explained as Cohen is seen cringing at her answer. "I believe in equality, I believe in Black Lives Matter, and if I offended anybody by thinking I was mocking… I don't want to hurt… I believe in Black Lives Matter and equality."
Heather Dubrow speaks out
Dubrow was known on RHOC as "fancy pants" because she was deemed classy by her fellow co-stars. During her years on the Bravo reality series, Dubrow gave a peek into her luxurious life. When Dodd came in, the show was completely turned upside down. Dodd was not afraid to use expletives and refer to the other women by using nasty expletives.
Having only spent one season together, Dubrow made an exit the following year, leaving the show after 5 seasons. With Dodd being in the limelight for her opinions on political issues, the Jenny alum is weighing in on the drama.
"I mean, you know, cancel culture is such a tricky thing because when there's gray area it's hard 'cause [it] can ruin people's lives and careers and whatnot," Dubrow told Us Weekly. "Having said that, and having not seen exactly what was said, I'll tell you this: a leopard doesn't change its spots, right? People show you who they are. And at some point, you have to listen."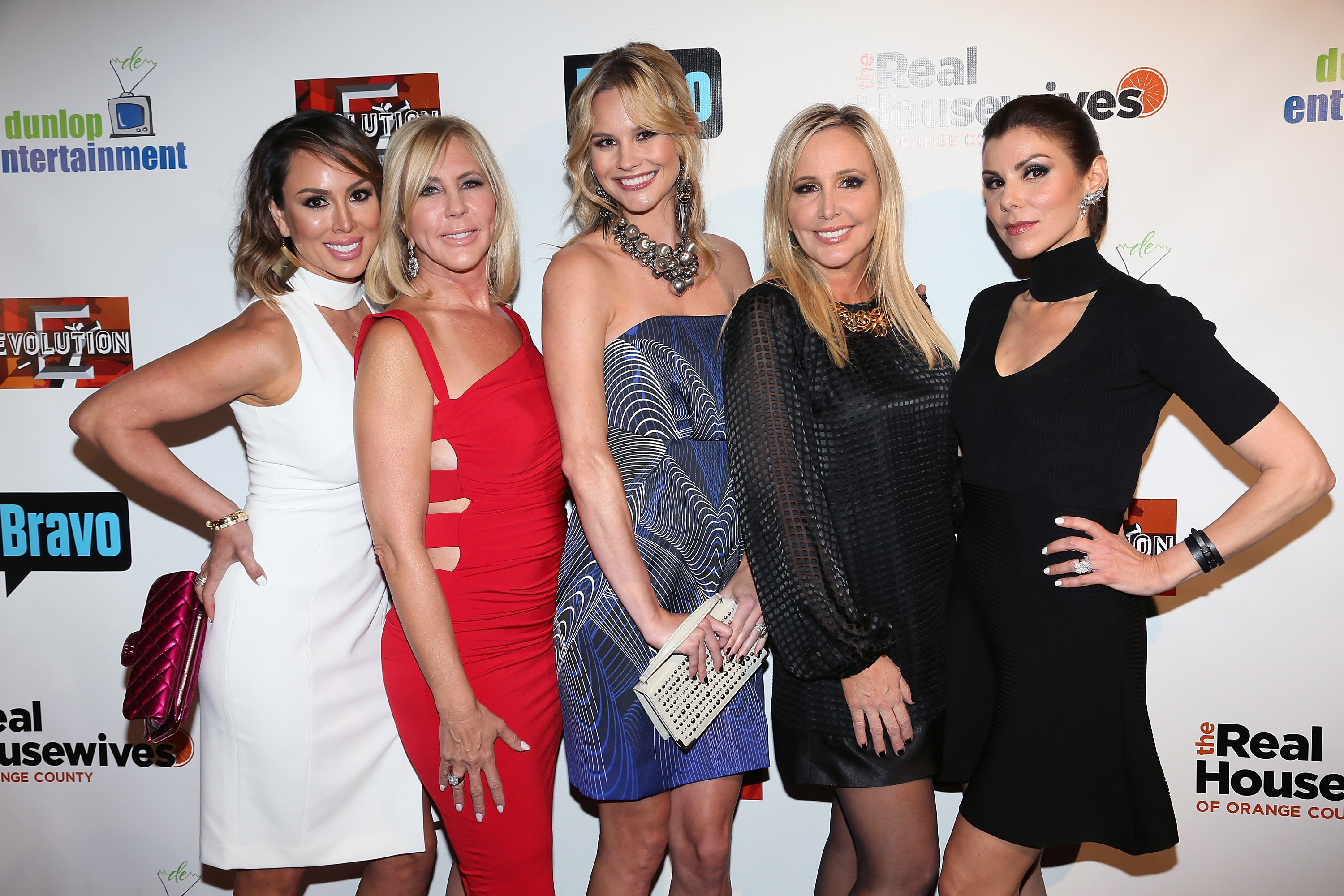 What Dubrow implies is that Dodd has always been the same person and no one should be surprised at her attitude this past year. As for Dubrow considering returning to the show? In an interview from back in 2019, she didn't rule out a comeback.
"Well, I always say 'never say never,' because, you know, if in two years I was back on the show I don't want to be like, 'Well, they're going in a different direction and I really like the way it's going,'" Dubrow told ET in June 2019. "You never know what life is gonna bring you, but I feel like I'm in a good spot [off the show]."
The Real Housewives of Orange County airs Wednesday nights at 9 p.m. ET on Bravo.