'RHOC': Heather Dubrow Was 'Pissed off' With How Producers Edited Her Dinner Party
Heather Dubrow said she was extremely disappointed with how her dinner party was edited on The Real Housewives of Orange County. She said Dr. Jen Armstrong did not get drunk until the end of the party on RHOC but the scene was shot as though she got wasted immediately.
Dubrow thought that the party was actually quite fun and not the cringe-worthy mess that was portrayed during the episode. Armstrong was seen slurring her words, emphasizing how much she liked the wine numerous times. After she and her husband left the party, Dubrow and her other party guests looked awkward. Dubrow said what viewers saw wasn't really what occurred.
Heather Dubrow said she was 'so pissed off'
"It looked s****y," Dubrow said on her Heather Dubrow's World podcast. "I was so pissed off because, first of all, that toast that Jen gave about the underwear that was later, not when we sat down. I hate when they do that because if I had known she was that hammered, I would have ended the dinner would have her sent home. What you didn't see was we had a full dinner."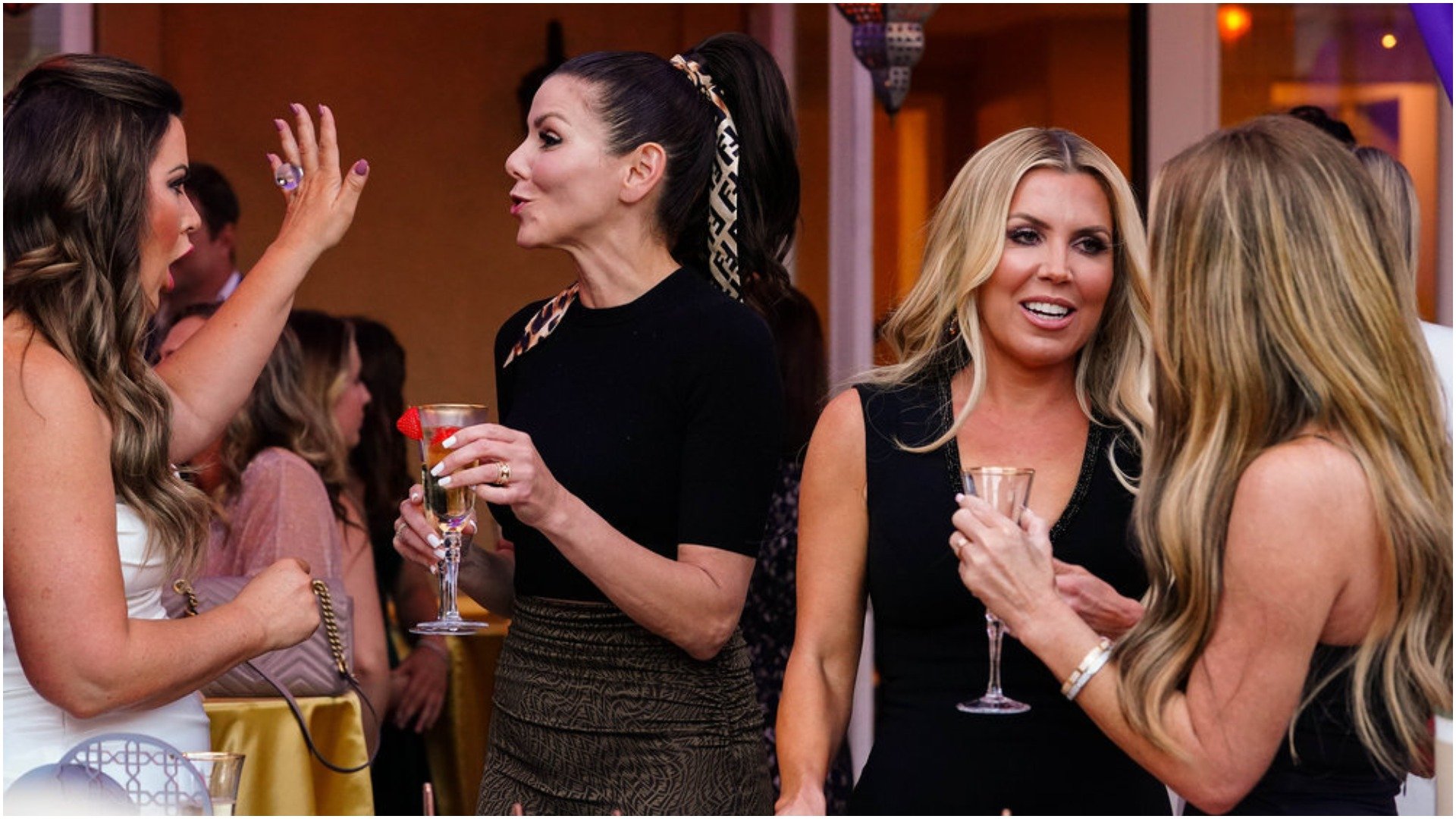 "We did the cards," she continued. "We went outside and danced on the balcony over there on the patio out there." She added, "We were dancing and whatever. I mean, it was a full evening and I didn't ask that many times. So I hated that scene. I hated that they took, in my opinion, was one of the most fun, funniest evenings. And like Sarah and Jen were dancing together, and then Jen dropped her and just left her there and walked off. It was so funny. And she wasn't that hammered until the end."
Heather said the 'RHOC' party was so much fun
Dubrow said she really hated how production made her look. "Alright, well, there it was," she said. "That's why I was upset about the episode because I was so excited to see this party because it was so much fun and everyone had such a great time until the end. And it was just bummed me out, but they didn't show it."
"And I hate that and I'm not saying I'm not controlling. I am controlling and I like my dinner parties to be a certain way," she added. "But I hated the way it made it. Make me look, us look. With the violins and the stuffiness and everything. It's just not how it was. And it bummed me out. And that's why Terry, when he climbed into bed, is like, Take care of yourself It's fine. They show what they show."
Jen Armstrong and Heather Dubrow laughed off the night
Armstrong and Dubrow laughed about the dinner. "You are so funny though," Dubrow said to Armstrong on the RHOC After Show. "We had a lot of fun that night."
"Yes!" Armstrong laughed. "That's exactly right. It was fun. It was a blast." She also had a pretty good sense of humor about the night too. "Talk about a hangover cure," she shared on Instagram the day after the RHOC aired.
RELATED: 'RHOC': Heather Dubrow Shares Receipts From Noella Bergener – Tamra Judge Adds, 'Don't Worry They Don't Last Long!'