'RHOC': Jeff Lewis Called Heather Dubrow a Bad Person – So Why Are They Feuding?
Bravo's Jeff Lewis didn't hold back when it came to comments about Heather Dubrow from 'RHOC.' He referred to her as a bad person and said they will never resolve their feud. But why are they at odds in the first place?
Jeff Lewis from Bravo's Flipping Out said he will never resolve his feud with Heather Dubrow from The Real Housewives of Orange County, referring to her as a bad person.
Lewis appeared on Watch What Happens Live with Andy Cohen, which is when a fan asked if he could resolve his fallout with Vicki Gunvalson, couldn't he do the same with Dubrow? Lewis said he and Gunvalson are talking but that's because "Vicki is a good person," he said. "Heather Dubrow is not." He added that they will never resolve their feud.
So what occurred between them that, according to Lewis, can never be repaired?
Why does Jeff Lewis not like Heather Dubrow?
The origin of the feud began when Lewis thought Dubrow was rude to the wait staff at Shannon Beador's birthday party. "The one thing that gets me is when people are rude to the waitstaff," he said during a WWHL 2016 appearance. "I mean, I worked in a restaurant when I was in college. It was really obnoxious. It was really bad."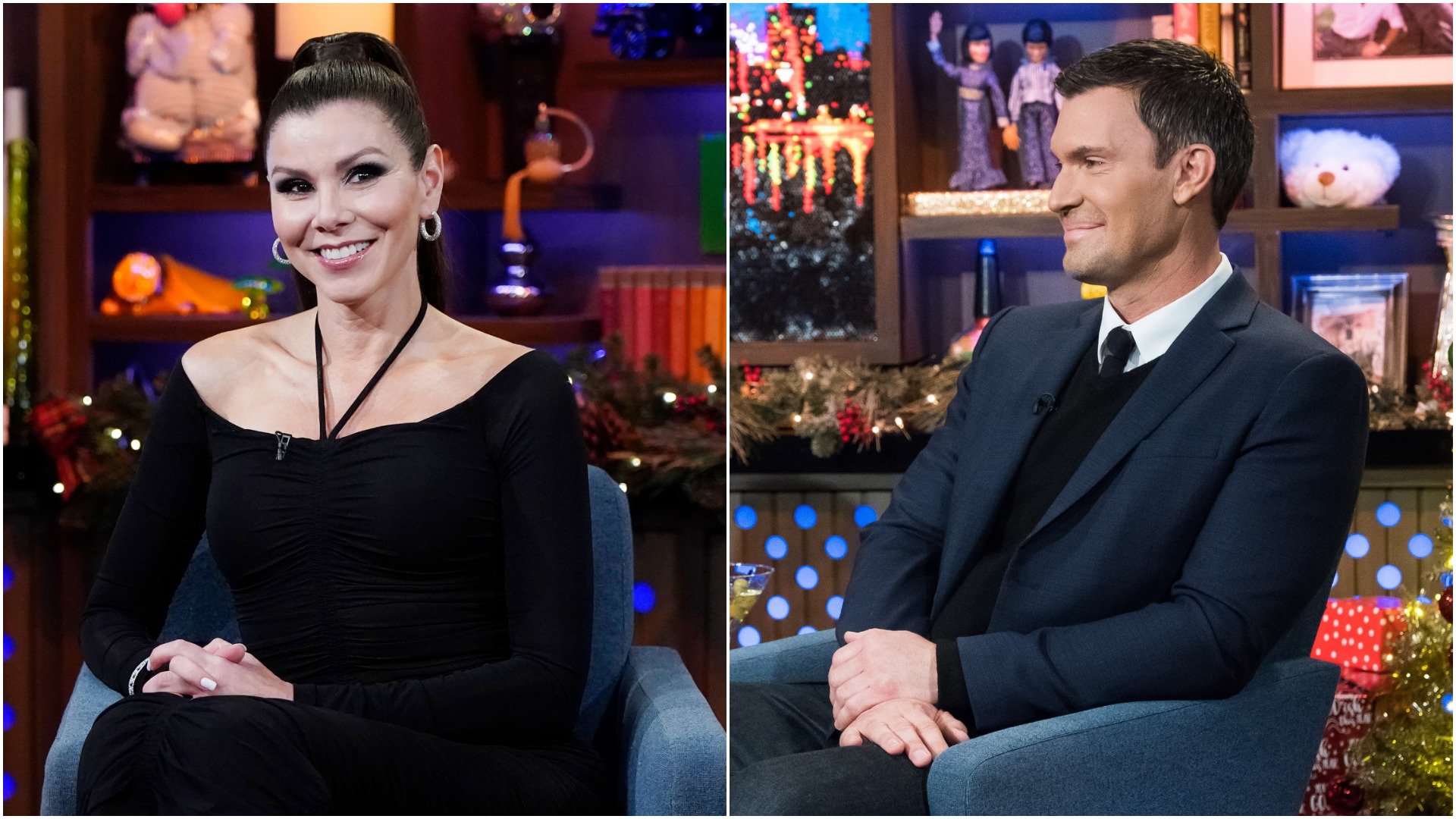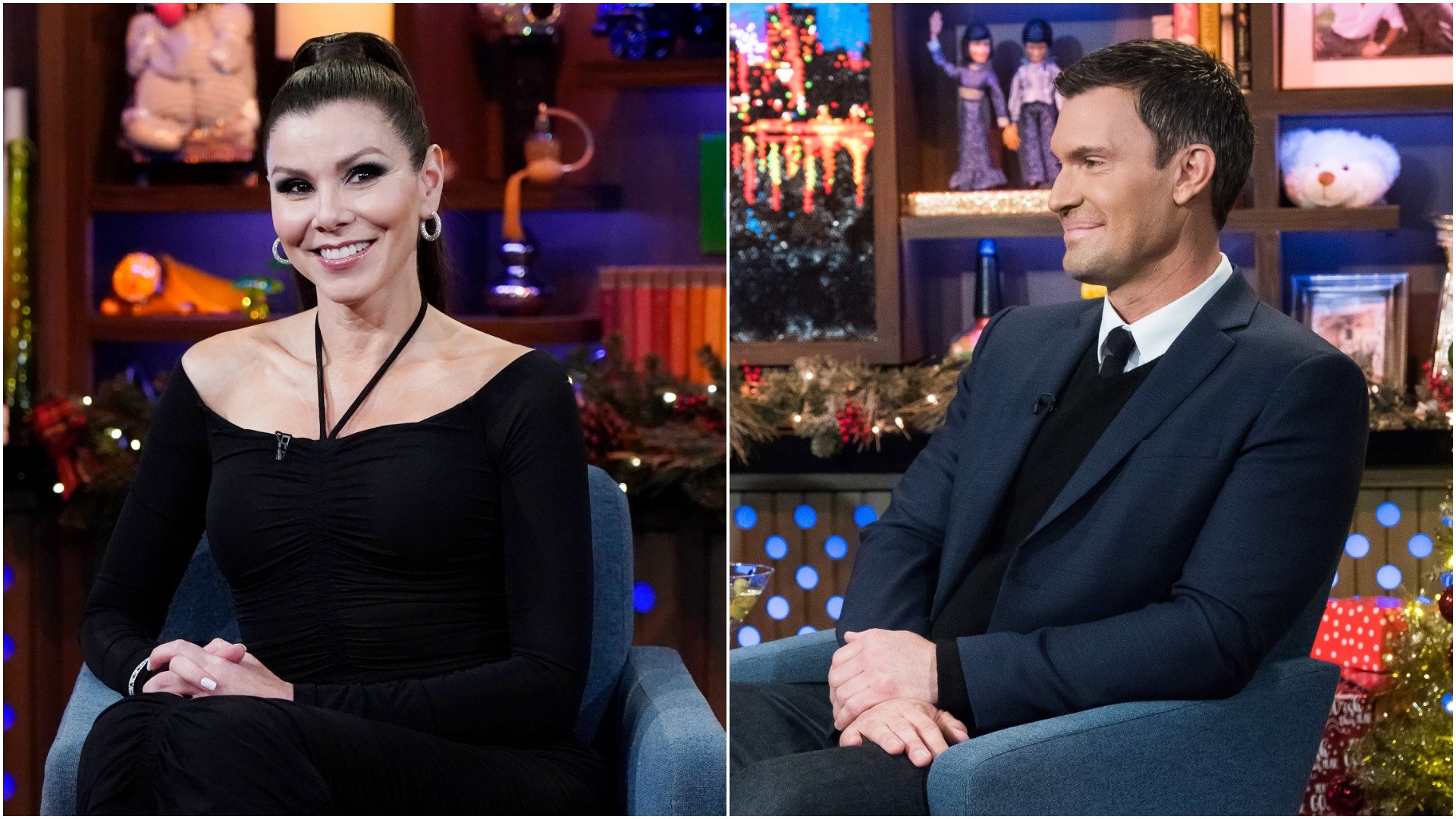 He later blasted Dubrow during a WWHL appearance in 2017. He called her, "Inauthentic, pretentious condescending," he said. And continued, "Snobbish, b**** …" Host Andy Cohen is seen with his face in his hands. Co-guest Bethenny Frankel from The Real Housewives of New York City looked stunned.
But Dubrow said Lewis didn't exactly read the room and her iciness was not being thrown at the staff, but instead directly at him. "Wow @JLJeffLewis NO words for you. You were beyond rude to me at @ShannonBeador party and I have NEVER called you out publicly," she tweeted.
She added, "Despite your rude behavior to me at @ShannonBeador party, I never would have said what I think of you. Now I will."
RHOC's Heather Dubrow said Jeff Lewis told her husband to come clean with her plastic surgery
So why did Dubrow claim that Lewis was rude to her? She told Access Hollywood that Lewis was commenting on her body to her husband, Dr. Terry Dubrow. "He leaned over to Terry and goes, 'Your wife should just cop to all her plastic surgery, and she'd be a lot better off,'" she told Access Hollywood (via Bravo).
"He started talking about my breasts, talking about my body, it was so disgusting," she added. "To be at a dinner party for my friend and have this man, sitting there, shaming me about the size of my breasts, and what I have and have not done to my face. It was so awful and disturbing to me, but I let it go."
"The only thing that I am upset with myself about that I even engaged, but you know at some point, you just get so fed up, that you make that tweet or you say that, but he's honestly so not worth my time that, I'm good," she added.
Shannon Beador is in the middle of the feud? Not really …
Seemingly in the middle of the feud was Beador – but she said she's only close with "one" of the players. In 2017, she appeared on WWHL with Lewis' former assistant Jenni Pulos and addressed being put in the middle. "To be honest with you, I don't speak to Heather very much anymore," she replied to a question if she was put in the middle.
"And it's not by my choice," she added. "You know, we've just kinda grown apart that she's not on the show anymore. But I mean, I talk to Jeff all the time."
Host Andy Cohen wondered if the friendship with Dubrow fizzled. "I don't know what it was," Beador said. "But she invited Tamra [Judge] and I to her Super Bowl party and save the date. And then she knows she's not coming back on the show and then we never got the details." She added that Dubrow then unfollowed the cast on social media.
Dubrow did return to the show five years later. And it appears she and Beador have ignited some animosity too.