'RHOC': Kelly Dodd Accuses Braunwyn Windham-Burke of Faking Sobriety To Score a Bravo Spinoff
Kelly Dodd of 'RHOC' made an appearance on 'Watch What Happens Live' and launched heavy claims against her co-star Braunwyn Windham-Burke that left Andy Cohen shocked.
Kelly Dodd of The Real Housewives of Orange County is never afraid of a little controversy. The outspoken housewife is always speaking her mind, which lands her in hot water. Dodd has been in a messy feud with co-star Braunwyn Windham-Burke and she just dropped a huge bombshell. When Dodd appeared on Watch What Happens Live she made a revelation that left host Andy Cohen gasping.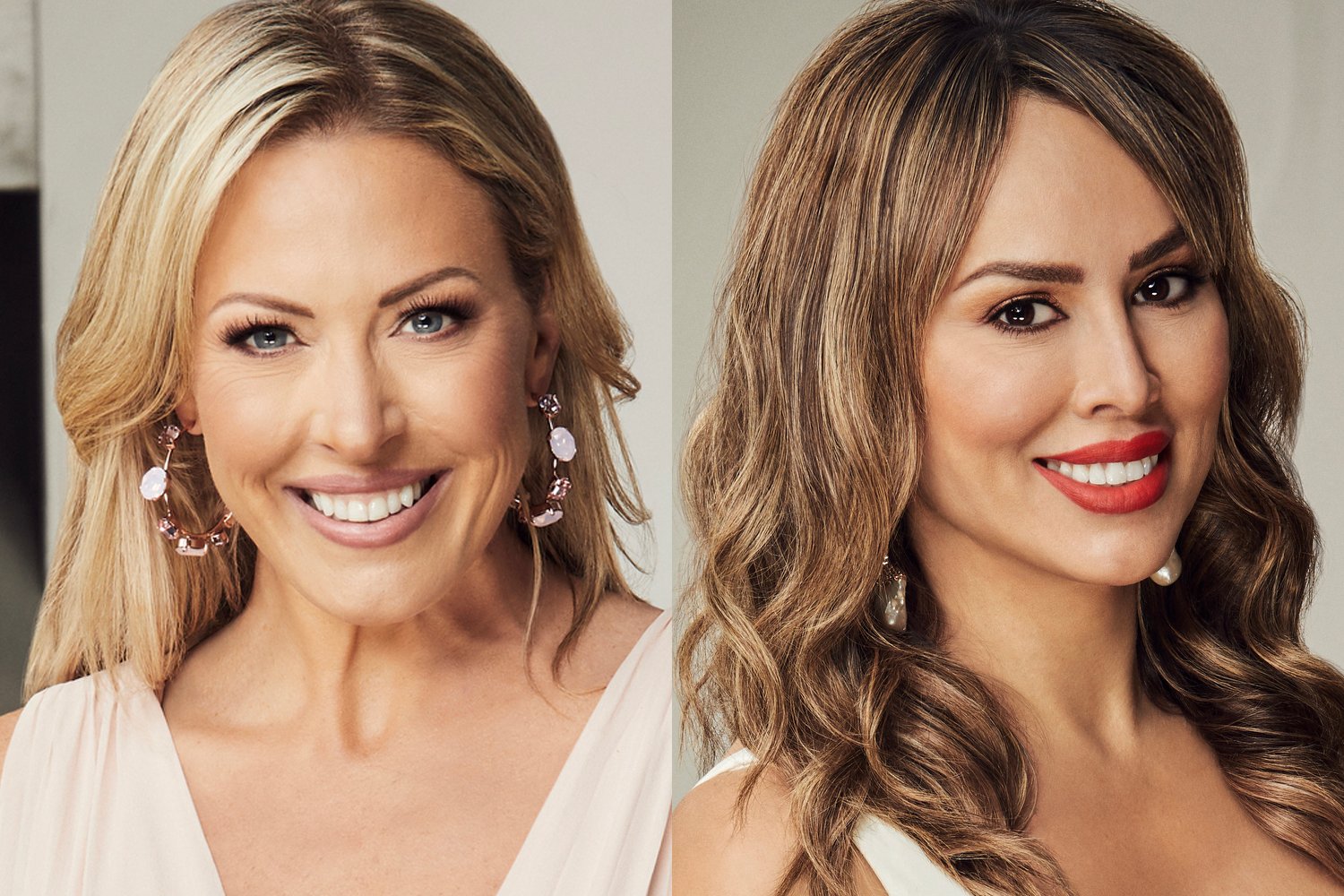 What shocking thing did Kelly Dodd say?
Dodd finally made her appearance on the Bravo late-night show for the first time to help promote RHOC Season 15. Cohen played a game with the housewife asking her if she regretted anything that she has said on the show. When the topic of Windham-Burke came up, the late-night host asked Dodd if she regretted her "lack of sensitivity" towards her co-star over her sobriety struggles.
"I think her whole sobriety thing is contrived and I think it's fake," Dodd said. "I know her well enough that this was a pre-plotted thing that she wanted to do to get her own show. She already had this planned, she wanted to get her own show. Her talent agent told her to stop drinking… it's all contrived. I don't believe she is a real alcoholic."
Dodd didn't back down from her claims to Cohen's dismay. She also said that viewers would have to keep on watching to see why this is the way she feels.
Drama between the 'RHOC' stars
Dodd hinted at something happening in future episodes of RHOC involving Windham-Burke. Everything coincides with the latter talking about how her co-stars unfollowed her from social media after filming the finale. Windham-Burke recently talked about everything that went down and how surprised she was to find out she had been unfriended.
"When I left the finale, I left speaking to everyone. I had no clue. I had been very kind. I'd filmed with some of my cast very nice moments," she said on the Getting Real with The Real Housewives podcast.
Although Windham-Burke doesn't know exactly why the cast members decided to freeze her out, she hinted that it was due to politics.
"I don't know why [they unfollowed me], but that's weird," she said. "I have a guess. Emily [Simpson] and Kelly [Dodd] are both very conservative. They're both Trump supporters [and] I am very vocal on my Instagram about what my beliefs are and I understand that a lot of people don't like that."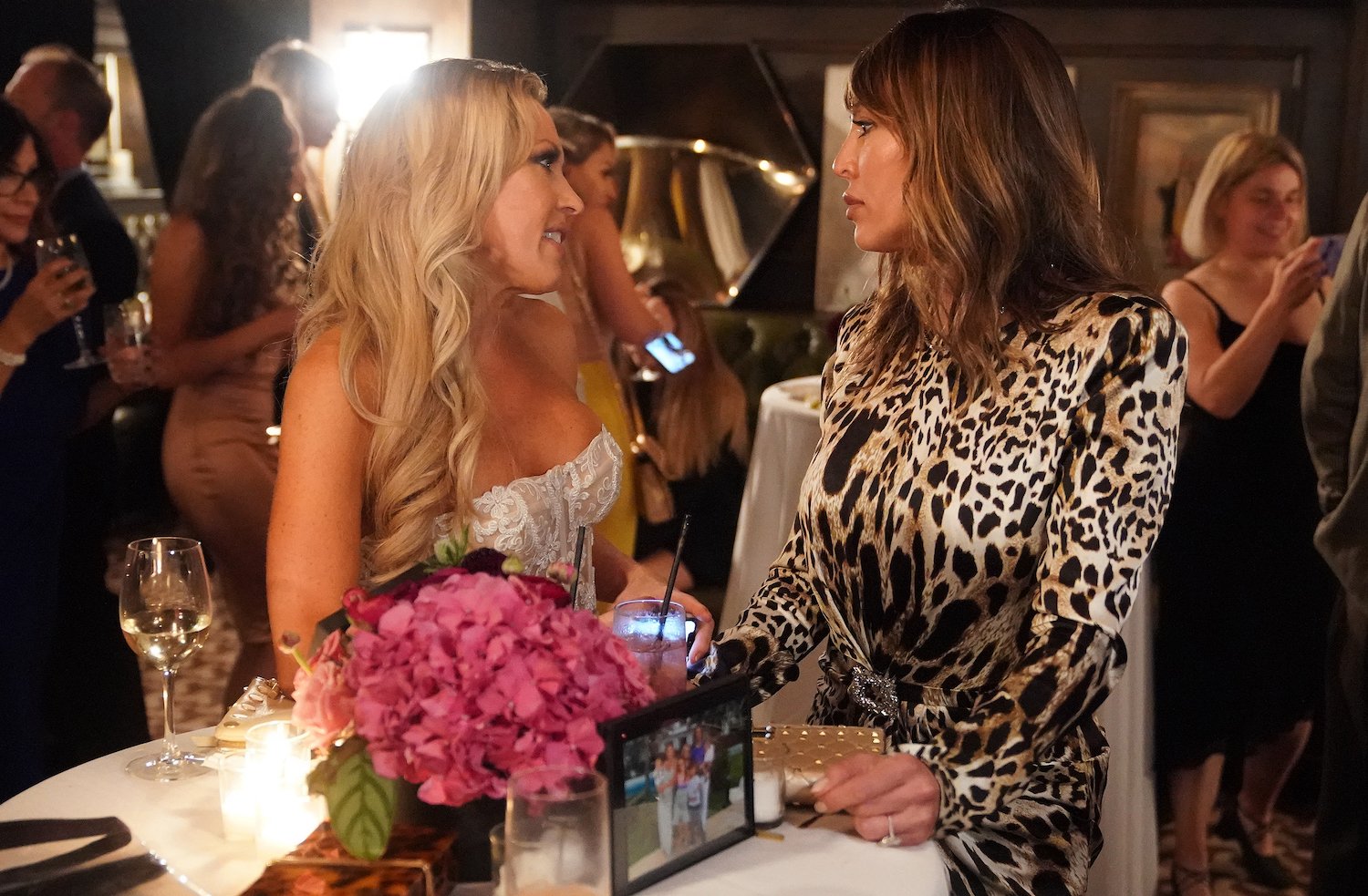 Braunwyn Windham-Burke talks about Kelly Dodd
As the RHOC ladies talked about their differences, Windham-Burke took a jab at Dodd for her controversy with the "Drunk Wives Matter" hat.
"We are diametrically opposed in our ideology right now," Windham-Burke said in the Getting Real with the Real Housewives podcast, according to Reality Blurb. "I believe Black Lives Matter, and she believes Drunk Wives Matter. And that's something that I don't funny. I've forgiven her a lot for her big mouth over the years. But now we're at the point where she is attacking people, and it's more than I can be around."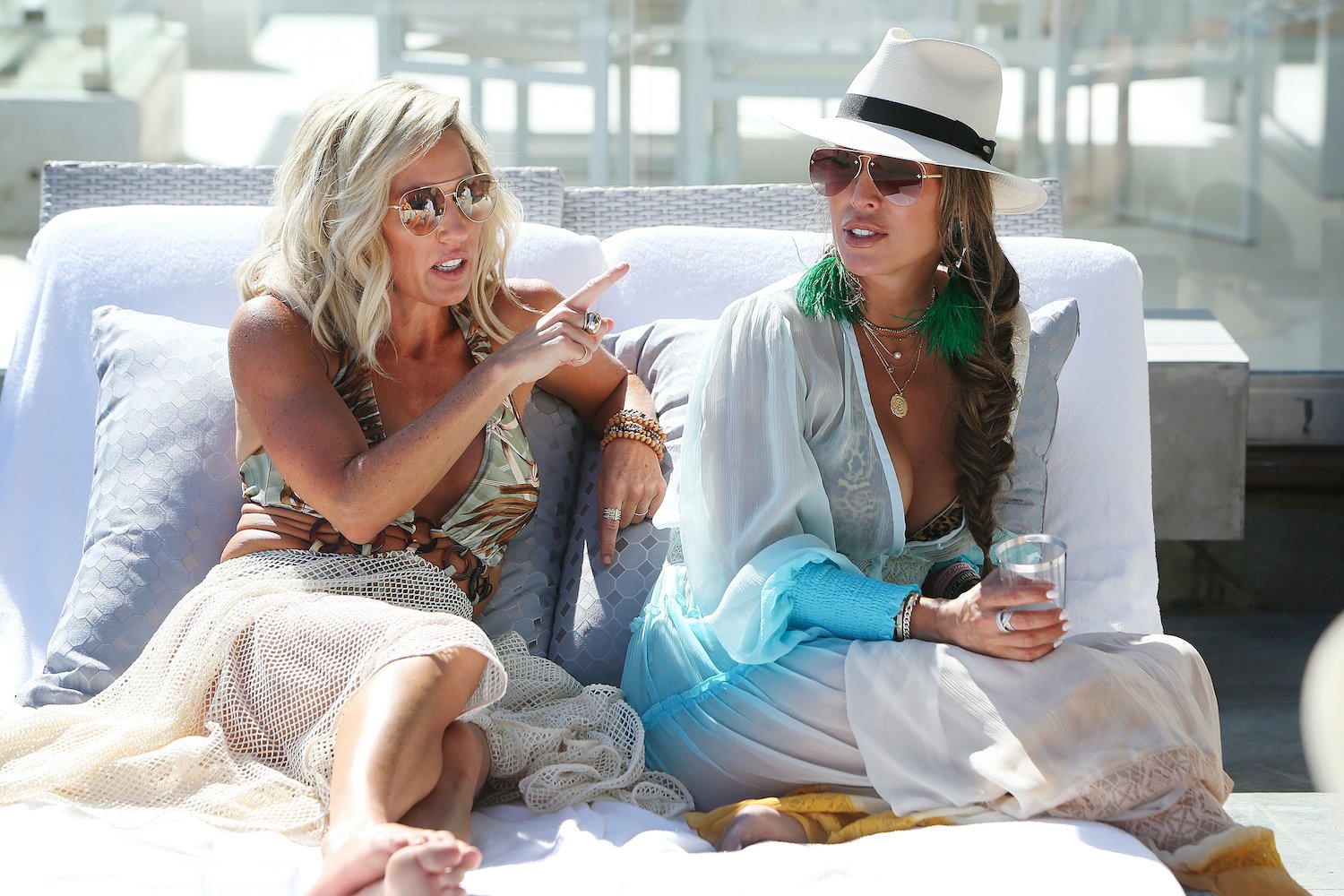 Weeks later, Dodd took a stroll down her neighborhood and passed by Windham-Burke's home and called her out for possibly not paying taxes.
"Here's Braunwyn's house and I'm walking my dogs… Braunwyn's lived her for two years, why do you still have Florida plates Braunwyn?" Dodd is heard saying in the video. "Rick [Leventhal] just moved here from New York and he had to get California plates. Are you not paying your taxes, Braunwyn? Are you not paying your taxes? You still have Florida plates? Oh my God! Hypocrite!"
The Real Housewives of Orange County airs Wednesday nights at 9 p.m. ET on Bravo.