'RHOC': 2014 Court Documents Reveal Insight Into Kelly Dodd's Violent Past
Real Housewives of Orange County star Kelly Dodd is having a bad year. After hitting several of her co-stars on a recent episode of RHOC, the reality star's ex-husband, Michael Dodd, claims that she tortured and abused him during their marriage. How will this latest scandal affect Dodd's future on Bravo's hit reality show?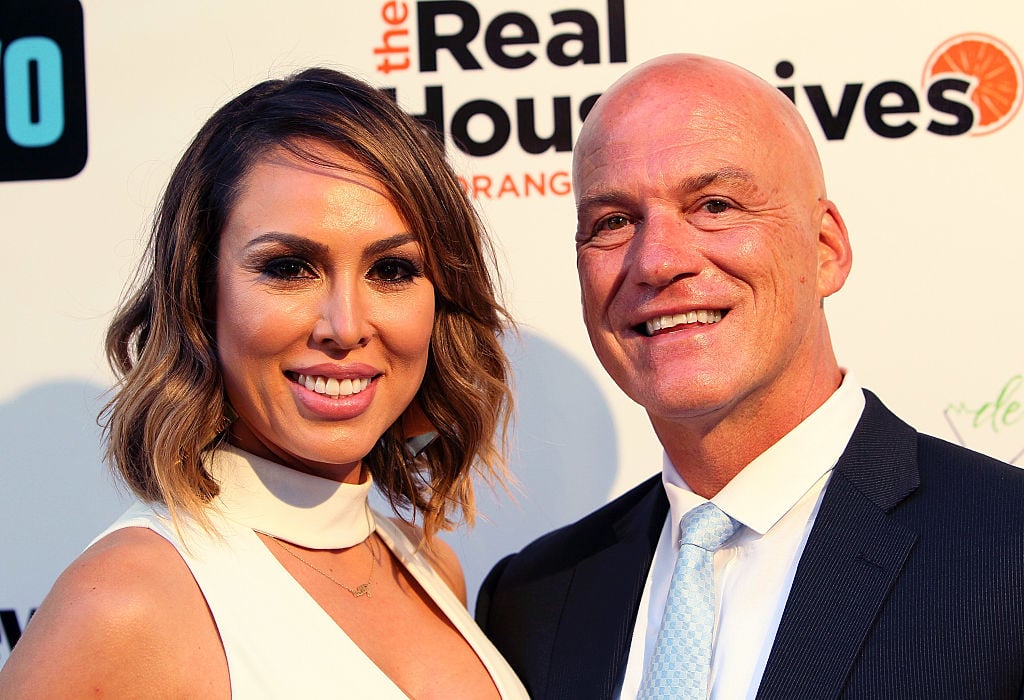 Inside Kelly Dodd's abusive ways
Dodd has gained a reputation for her violent outbursts on RHOA, including her shocking behavior towards Shannon Beador and Gina Kirschenheiter during a cast getaway this season.
To add to the drama, a source close to Dodd's family told All About The Tea that the RHOC star abused her former husband, Michael Dodd, on several occasions during their marriage. This includes giving him black eyes after a nasty fight.
"Kelly regularly beat up Michael during their marriage — and once even gave him a black eye," the source shared.
The insider added that the abuse was very frequent. During one of the beatings, Kelly Dodd beat him up so bad that he couldn't leave their home for a week. The source claims that Michael Dodd took pictures of his injuries to document what was happening. He supposedly has an image of one of his black eyes, and Vicki Gunvalson's fiancée, Steve Lodge, reportedly saw it.
Taking to social media, Gunvalson told fans that Lodge saw photographic evidence of the beatings, though she did not say how he got a hold of the photo. Gunvalson, who was demoted after last season, also has a history with Dodd, so her comments should be taken with a grain of salt.
Dodd, unfortunately, has not commented on the reports surrounding her ex-husband.
Michael Dodd seeks a restraining order
At the height of their marital problems in 2014, Dodd was placed under custody after police officers charged her with domestic battery.
A week after the incident, Dodd's then-husband requested a restraining order against her. He asked a judge to prohibit Dodd from contacting him over the phone, by email, or by writing. The official court documents reveal that Dodd caused trauma to Michael Dodd and was ordered to stay at least 100 feet away from him.
This, of course, is hardly the first time Kelly Dodd has been accused of physical abuse. Last year, the RHOC star's brother, Eric Meza, shared a clip of their mom, Bobbi Meza, confessing that Dodd pushed her down the stairs.
This past spring, a woman accused Dodd of attacking her inside a bar in San Diego. The woman had been linked to Dodd's love interest, Dr. Brian Reagan, and the reality star reportedly lashed out in a fit of jealousy.
Dodd and Reagan parted ways following the reported attack.
Kelly Dodd attacks her 'RHOC' co-stars
As if things could not get any worse for Dodd, she found herself in some hot water following a recent episode of RHOC. The drama heated up after Dodd hit Beador in the head with a rubber mallet during a relaxing getaway at the spa. Beador was wearing a metal bowl when she got hit and was taken to the hospital as a result of her injuries.
Later in the episode, Dodd's co-stars confronted her about what happened. Dodd tried to act like she was just joking around and slapped Kirschenheiter in the head to illustrate her point.
The castmembers did not react well to Dodd's behavior and were visibly upset by the turn of events.
In light of what transpired in front of the cameras, an inside source claims that RHOC producers forced Dodd to undergo anger management treatment.
Producers were apparently concerned that Dodd's behavior could put them in a bind with their insurance company, not to mention opening the door for a potential lawsuit.
There is no telling if the anger management course will help Dodd control her temper, but fans will watch it all unfold in the new season of RHOC. In fact, Dodd's anger management journey will be a big part of her storyline this season.
Fans can watch Kelly Dodd in action when new episodes of the Real Housewives of Orange County air Tuesday nights on Bravo.