'RHOC': Kelly Dodd Believes She Was '100%' Fired Because Heather Dubrow Returned
Kelly Dodd insists she was fired from 'RHOC' because Heather Dubrow planned to return. She said Tamra Judge confirmed her suspicions sharing that 100% she was fired for that reason.
Tamra Judge confirmed that Kelly Dodd was fired from The Real Housewives of Orange County was because Heather Dubrow planned to return, Dodd recently revealed.
Dodd long believed that Dubrow's return to RHOC was behind why she was fired. Dodd lashed out at Dubrow since the announcement was made that Dodd was out and Dubrow was back. In addition to claiming that Dubrow's son gave her coronavirus (Covid-19), to which she later apologized and said she was joking, Dodd surreptitiously filmed Dubrow and her husband at dinner. She and husband Rick Leventhal then made disparaging remarks about the couple as the Dubrows quietly ate dinner a few tables away from Dodd and Leventhal.
Heather Dubrow wouldn't return to 'RHOC' if Kelly Dodd was still on?
For her part, Dodd believes Dubrow is a big reason why she is no longer on RHOC. And she shared that Judge confirmed her suspicion. "Tamra told me 100% [she was fired because Dubrow returned]," Dodd said on the Behind the Velvet Rope with David Yontef podcast. "Tamra told me. And Tamra's friends with everybody. So Tamra said that she had 100% had something to do with it."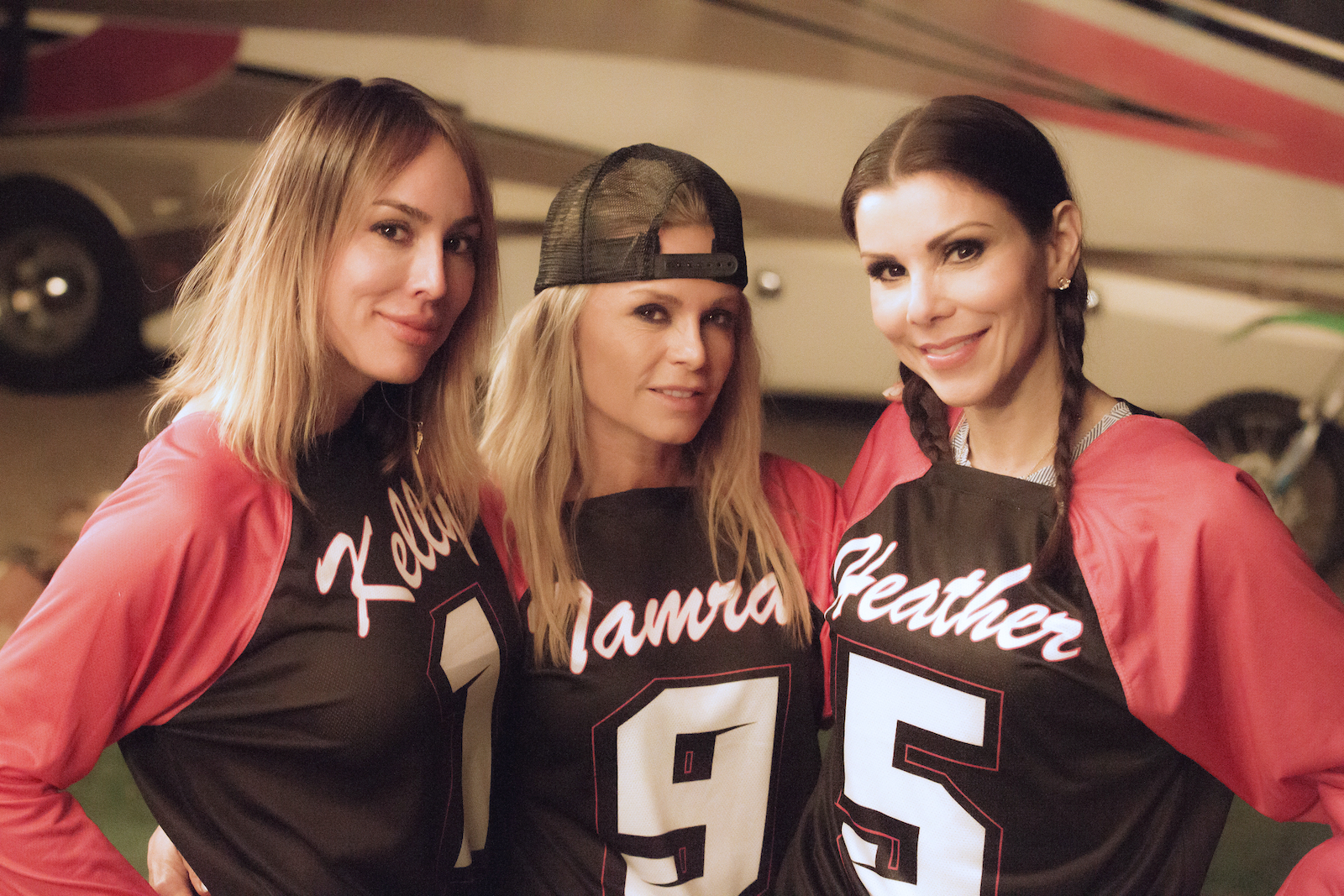 Leventhal added, "Basically they came to her and asked her to be on the show and [it] sounds like it's very likely, as she said, only if Kelly's not on. And they decided they would rather have her than Kelly because Kelly causes so many problems."
Kelly Dodd think Noella Bergener is going to be the breakout star of 'RHOC'
Dodd added that some of the other cast members couldn't carry RHOC. "What are they gonna do with Gina [Kirschenheiter]," she said. "I know Gina's a cool person and Emily [Simpson]. I mean, they're not there to sustain. And then they hire Nicole James, and she quits in the middle of the [show]. You know, she just didn't show up. She just didn't go because she couldn't get a vaccine like that. Jennifer Armstrong is boring than a doornail." 
"And then you have Noella [Bergener]," Dodd continued. "Which I think is going to probably save the show. Because she has a lot going on. I think she's a great hire. That one. She's beautiful. She's got a lot going on in her life. But I think that was a good one."
"Heather you'll see, what's going to happen," she added. Dodd also said she was shocked producers kept  Kirschenheiter and Simpson because while they are nice, "they're not TV entertainment."
Heather Dubrow said she had nothing to do with the new cast
Dubrow said as far as she'd concerned, she had no hand in whether or not Dodd was the current season of RHOC. "I think you would know that anyone that thinks they have that kind of power on a show like this is really very misguided. Having said that, when I left the show, I felt like the culture of the show was changing and it wasn't really in line with who I am or something that I felt comfortable in," she told E! News Daily Pop.
"And I definitely wanted to make sure that the show was going to be moving into a direction…because they said they wanted to reboot it," she added. "That's no secret. So I wanted to make sure that it was moving in a direction that I could thrive in, that would be successful and would be beneficial to my family. Helpful, not harmful."