'RHOC': Kelly Dodd Heightens Feud With Braunwyn, Calls Her 'a Poser and a Loser'
Kelly Dodd and Braunwyn Windham-Burke of The Real Housewives of Orange County are in a heated feud that just got heightened. The two Bravo stars have taken jabs at each other in the press and social media. After Windham-Burke criticized Dodd, the latter fired back in a big way. Dodd's latest attack was exposing her license plates and suggesting she doesn't pay taxes.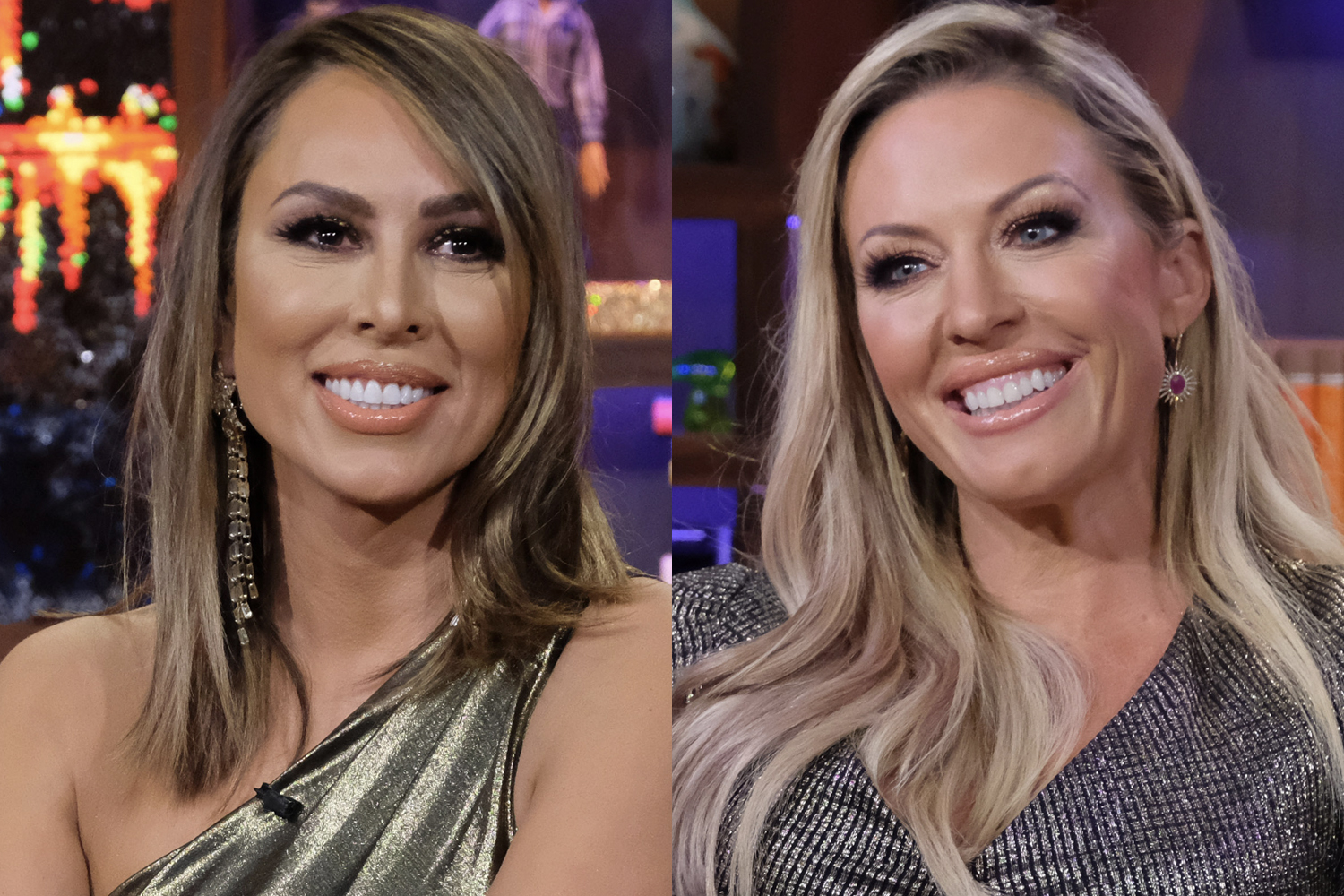 What started the feud between the Bravo stars?
Dodd and Windham-Burke reconciled on RHOC and on the season 15 episodes airing on Bravo, both seem to genuinely get along. However, something happens later on in the season that makes Windham-Burke turn. Many fans have speculated it could possibly be Dodd's controversial comments about the coronavirus or her mocking of Black Lives Matter.
At her bridal shower, Dodd was given a hat that read, "Drunk Wives Matter." The play on words with the social movement made people uncomfortable and properly called her out on it. Dodd later apologized saying she meant no harm.
"Over the weekend at my bridal shower, I got lots of gifts and briefly displayed them," Dodd later posted on Instagram. "One was a hat with a play on words since I'm about to be a wife, I'm on a Housewives TV show and might be drunk once in a while."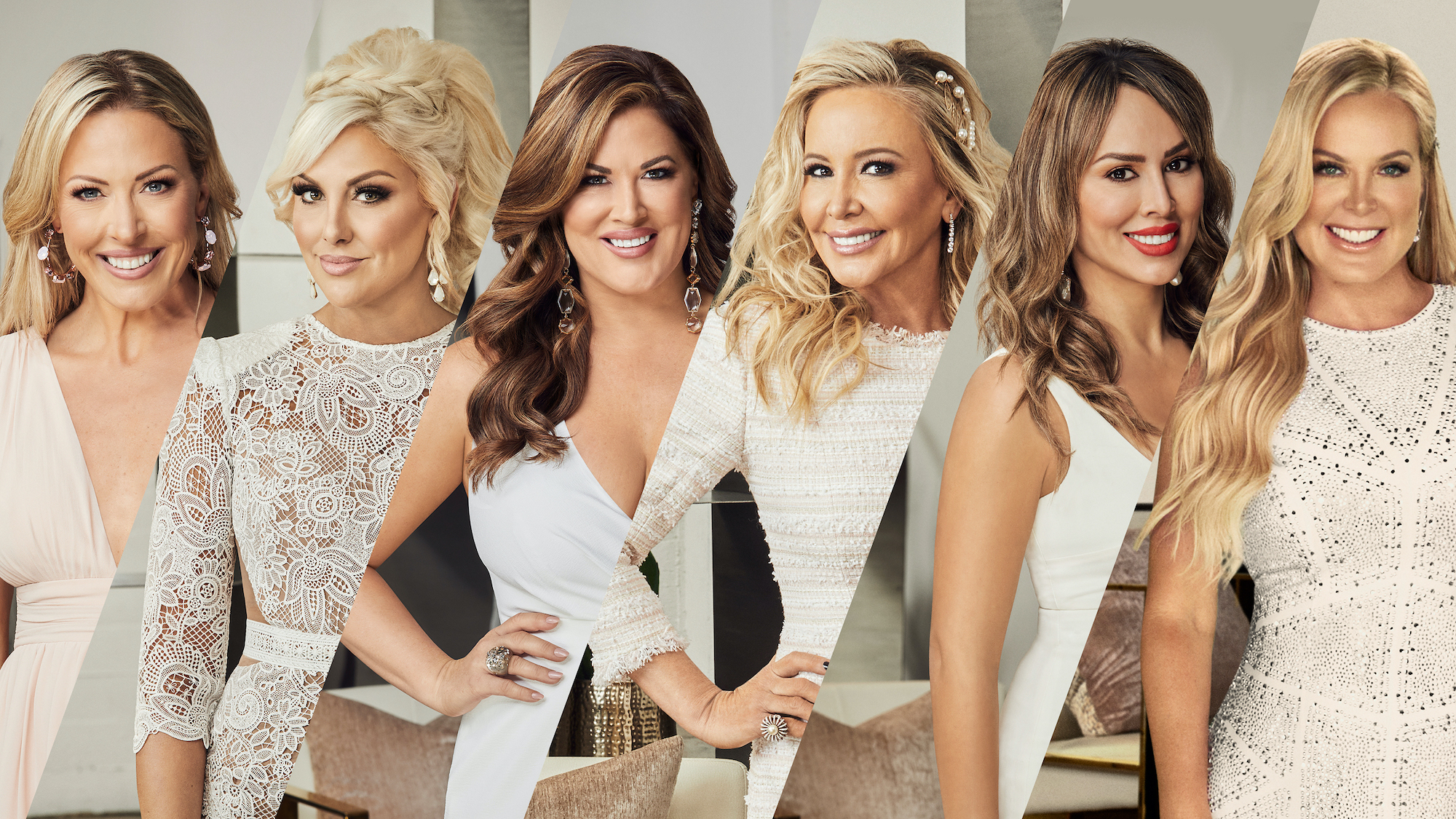 RELATED: 'RHOC': Gina Kirschenheiter Talks About Boycott After Kelly Dodd Controversy
Windham-Burke has been a BLM advocate and in a recent interview proceeded to shade Dodd for her comments.
"We are diametrically opposed in our ideology right now," Windham-Burke said in the Getting Real with the Real Housewives podcast, according to Reality Blurb. "I believe Black Lives Matter, and she believes Drunk Wives Matter. And that's something that I don't funny. I've forgiven her a lot for her big mouth over the years. But now we're at the point where she is attacking people, and it's more than I can be around."
Kelly Dodd fights back
Dodd was heavily criticized for traveling during the pandemic and leaving her teenage daughter behind. However, recently Windham-Burke did the same and documented her trip on social media. The RHOC star met up with different housewives from the different franchises across the country.
Although Windham-Burke said she was getting tested to make sure she was not spreading the virus, many fans still pointed out that it was not right.
"This is so wrong… hypocrisy at its highest level," Dodd reportedly wrote on Instagram. "I never abandoned my daughter during COVID. She was with her grandmother and father when I was stuck in NYC. Braunwyn on the other hand, traveled to Puerto Rico, Aspen, Salt Lake City, and elsewhere without her kids who spent and continue to spend considerable time with nannies, not their mom."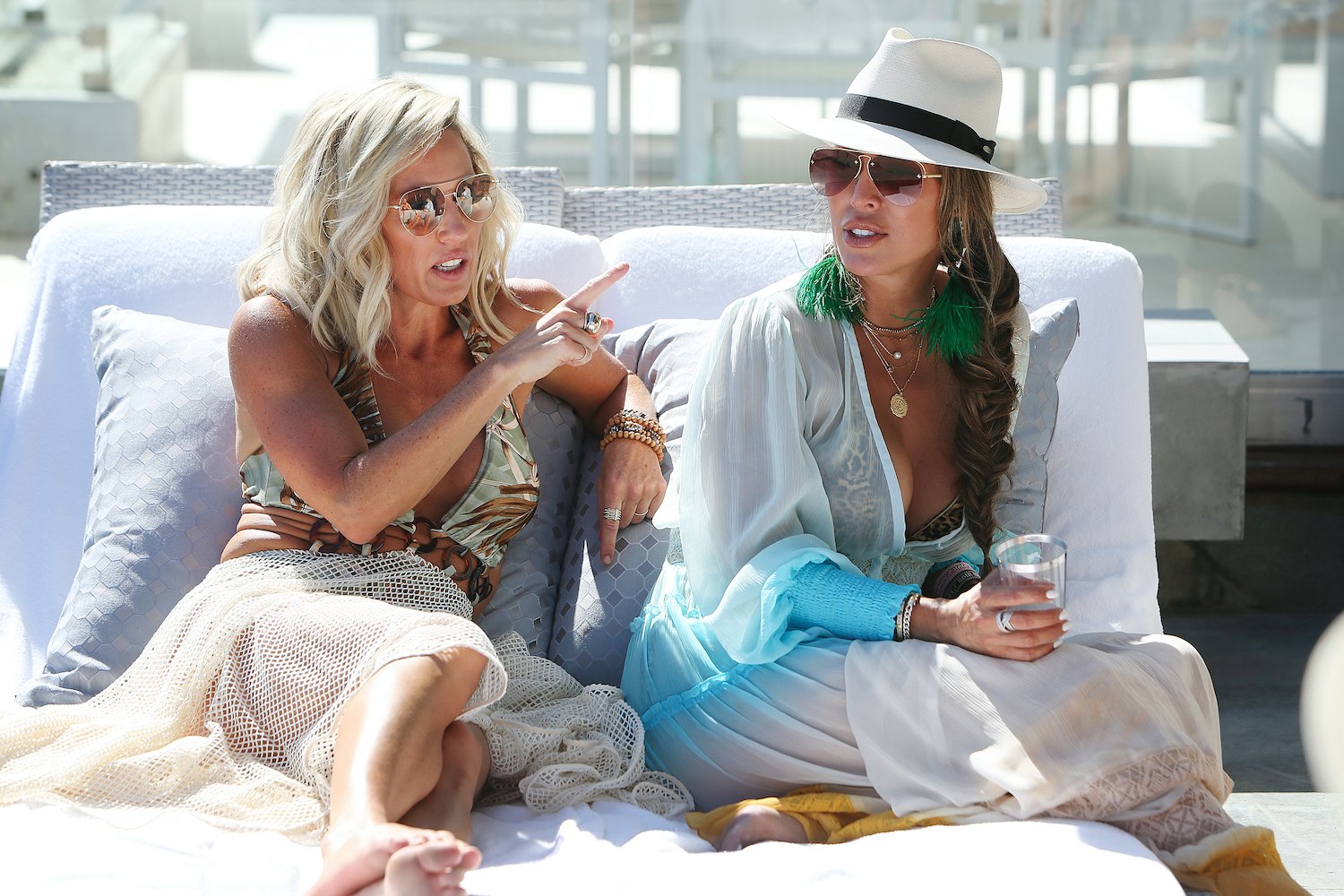 RELATED: 'RHOC': Braunwyn Windham-Burke Suspects Kelly Dodd and Emily Simpson Unfollowed Her as They Are Trump Supporters
Dodd called out Windham-Burke for leaving her young children behind.
"I have one child (teenager)," Dodd continued. "She has 7, including 4 aged 2-6. There's so much more I can't wait to say at the reunion so stay tuned. Poor Braunwyn will be eaten alive."
Kelly Dodd takes another jab
Keeping the feud alive, Dodd took another jab at her RHOC co-star. When Dodd shared on Instagram she was getting a facial done, she said that Windham-Burke had copied her because she was "a poser and a loser whose never done anything with her life."
It didn't end there, on another one of her Instagram Stories, Dodd walked over to Windham-Burke's home and took a video. The clip she shared showed Dodd pointing out that Windham-Burker's car didn't have a California license plate.
"Here's Braunwyn's house and I'm walking my dogs… Braunwyn's lived her for two years, why do you still have Florida plates Braunwyn?" Dodd is heard saying in the video. "Rick [Leventhal] just moved here from New York and he had to get California plates. Are you not paying your taxes, Braunwyn? Are you not paying your taxes? You still have Florida plates? Oh my God! Hypocrite!"
RELATED: 'RHOC': Emily Simpson Claps Back at Braunwyn Windham-Burke, Calls Her a 'Hypocrite'
Dodd once again received major backlash for showing Windham-Burke's license plate. The Bravo star took the video down and then issued a statement clarifying what she had done.
"What's more dangerous, me showing a dark house and a license plate linked to a Florida address where Braunwyn doesn't live… or her calling me a racist and homophobic in a nationally televised interview?" Dodd posted on Instagram. "She's already shown her home on TV and advertised the neighborhood where she lives. I revealed nothing except her out of state plates and more of her phony life."
Andy Cohen better come prepared for the RHOC reunion as it's going to heat up for sure.
The Real Housewives of Orange County airs Wednesday nights at 9 p.m. ET on Bravo.