'RHOC': Kelly Dodd Fires Back at Vicki Gunvalson, Tamra Judge After Claiming Season 15 Was Cut Short
Kelly Dodd from The Real Housewives of Orange County is fired up after wrapping season 15 of the series. The feisty housewife is slamming her former co-stars Vicki Gunvalson and Tamra Judge after claiming the season was cut short. When Dodd saw what the OG of the OC and the fitness guru said, she clapped back and cleared up the rumors.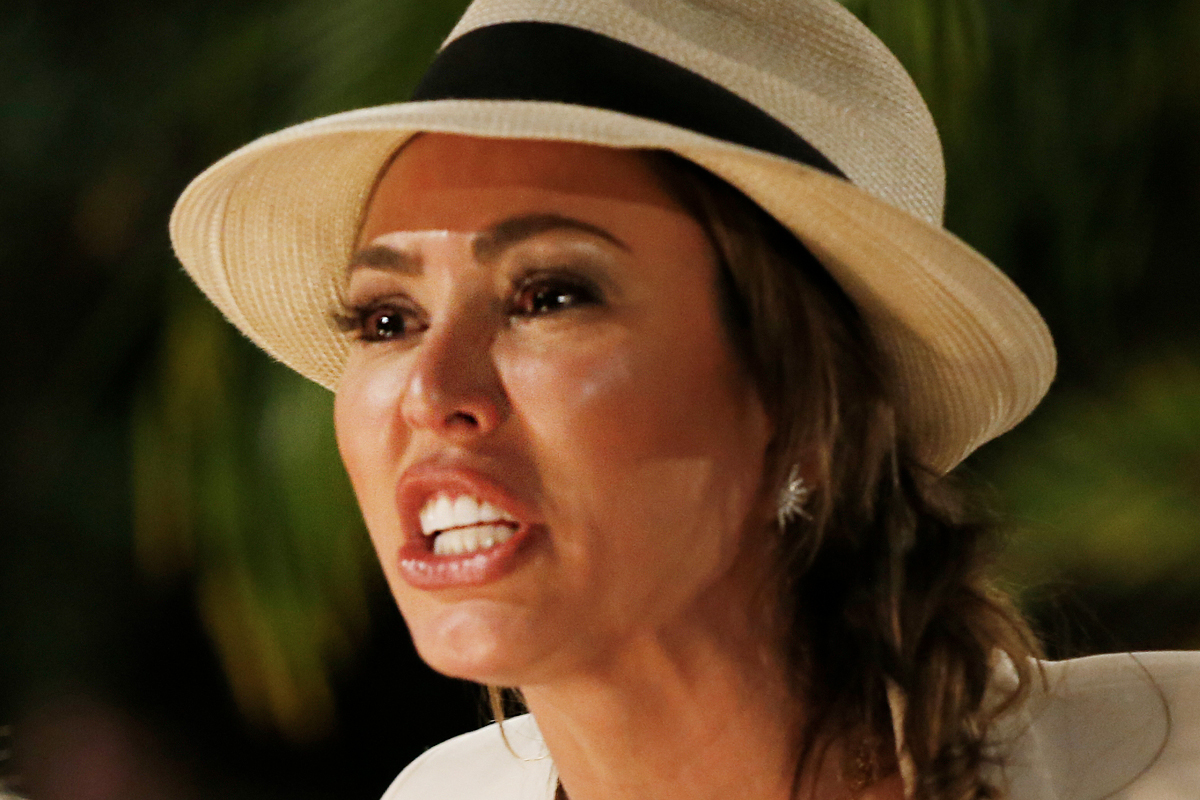 What did Vicki Gunvalson and Tamra Judge say?
Gunvalson had been the longest-serving housewife in Orange County, holding an orange for thirteen straight seasons. During her last season, she was demoted to a "friend of" role and ultimately not asked back for season 15. The insurance maven is now concentrated on her business and selling her Coto de Caza estate to make a move down to Puerto Vallarta Mexico.
Over the weekend, Gunvalson caught up with Tamra Judge, who was also let go ahead of season 15. The two former Bravolebrities had brunch and let fans peek into their lives with an Instagram video. They both made some revelations that left fans shocked.
"They filmed the season finale two nights ago and oddly enough, we weren't invited," Judge said revealing that RHOC Season 15 had wrapped.
"And guess what?" Gunvalson chimed in. "The episodes are down to 12 versus 22… Maybe there's no content because they are fake bit**s."
Judge cut away from Gunvalson when she started spilling secrets. Gunvalson made it clear that she is not friendly with any of the remaining Housewives and feels that without her or Judge the show will not be as entertaining.
RELATED: 'RHOC': Kelly Dodd Fires Back at Tamra Judge, Calls Her 'Thirsty' and 'Mad'
How did Kelly Dodd respond?
Dodd came into RHOC during season 11 of the show. She quickly became friends with Gunvalson, who was on the outs with Judge and Shannon Beador. Dodd and Gunvalson made a powerful team and bounced off of each other. However, their friendship dwindled in subsequent seasons when Dodd went through a split and Gunvalson continued to go on double-dates with him and his new romance.
Both Dodd and Gunvalson have said horrible things about each other, despite trying to meet in the middle. Once the friendship was over, they couldn't make it work out again.
Dodd enjoyed Gunvalson and Judge being cut from the show as she was not friends with either one of them. After Gunvalson's revelation about a shorter season 15 because of no content, Dodd clapped back.
"I love that she works on production now," Dodd replied to a fan asking about the alleged shortened season. "Move on girlfriend, it's none of her business how many episodes we have. IT'S actually up to 15 plus the finale and the reunion… don't be jelly sister."
RELATED: 'RHOC': Lydia McLaughlin Confirms Return to the Bravoverse
Dodd continued saying, "It will be the best season yet. We filmed during COVID… real reality, not fake bulls**t like she did for 10 years. Emmy-winning season watch!"
RHOC Season 15 is set to see the return of Dodd, Beador, Braunwyn Windham-Burke, Emily Simpson, and Gina Kirschenheiter. Bravo has not revealed any cast additions for the new season or when it is programmed to start airing.