'RHOC': Kelly Dodd Is Getting Canceled After Another Round of Controversial Views on Coronavirus and Suffering
Real Housewives of Orange County star Kelly Dodd may have taken things too far this time. Taking to Twitter, Dodd posted a series of controversial videos about the coronavirus pandemic, including a drunken rant about how nobody is truly suffering. Fans were very critical of the posts, but that didn't stop Dodd from sharing more.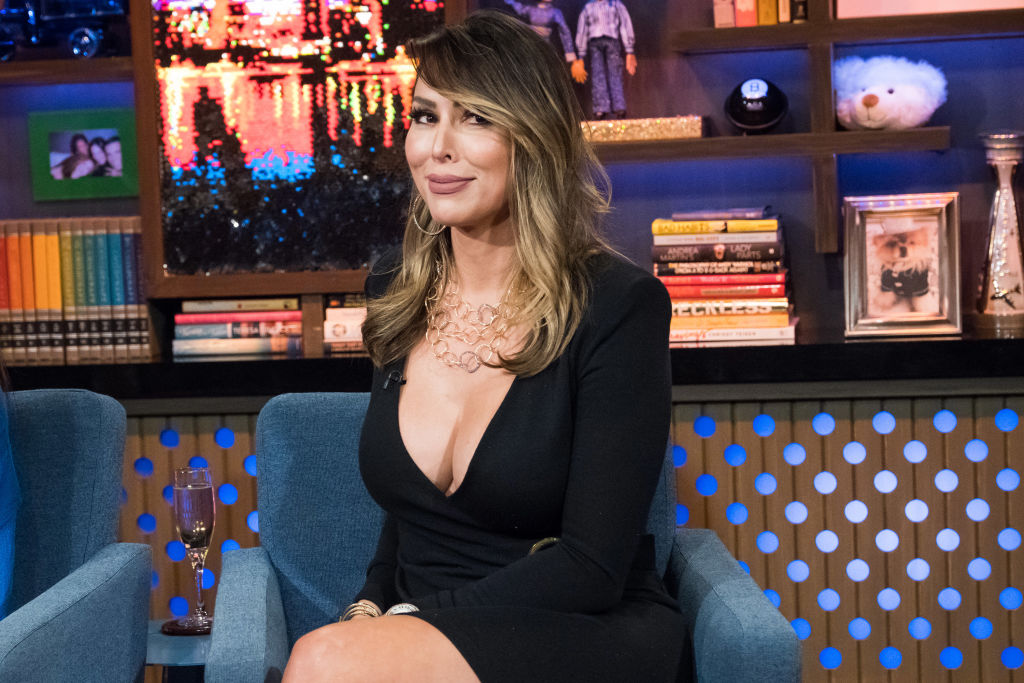 What does Kelly Dodd really think about the pandemic?
Dodd's questionable remarks started when fans criticized her for flying to California from New York City. Taking to Instagram, Dodd asked her followers, "If it's dangerous why are the airlines still flying?"
She then took things a step further and said that the coronavirus pandemic is "God's way of thinning the herd." Fans were pretty shocked by the commented and wondered if she was deliberating trying to lose her spot on RHOC.
If anyone was questioning what Kelly Dodd really thinks about the pandemic, she later shared a series of drunken videos in which she shared her thoughts on the significance of the current crisis.
Dodd revealed that she does not consider the coronavirus pandemic to be on the same scale as other tragedies in human history, including the holocaust. She also does not think anyone is truly suffering from the pandemic, completely ignoring the hundreds of thousands of people who have died as a result of the virus.
"If you look in the grand scheme of things, we're not really suffering… not suffering… or being in the holocaust. That's suffering," Dodd stated. "We have to wear a mask and go outside and here we are complaining like a bunch of babies."
Dodd says the pandemic 'isn't real bad'
Dodd's epic rant did not end there. The RHOC star then compared the pandemic to World War I and World War II, criticizing people for complaining about their suffering when their grandparents were worried about "bombs going off."
"Can you imagine being in the holocaust? This is nothing! This pandemic is absurd," she added.
It is hard to argue that the coronavirus pandemic is worse than events like the Holocaust or World War II, but Kelly Dodd's argument that people are not suffering is absolutely absurd. Tens of thousands of people have lost loved ones in the United States alone, and the lockdown has put millions of people out of work for the foreseeable future.
We do not know why Dodd felt the need to say that people are not suffering, but perhaps the fact that she does not have to worry about paying bills or putting food on the table has something to do with it.
Kelly Dodd apologizes for comments
After receiving a lot of backlash for her first round of comments on the coronavirus pandemic, Dodd issued an apology on Instagram. The reality star told her followers that she was only posing a question when she said the pandemic was "God's way of thinning the herd."
Shen then assured her fans that she is "not insensitive" when it comes to public tragedies and that she "feels bad" for everyone who has died in the pandemic. Dodd also stated that she believes people should remain home and follow the advice of healthcare professionals.
Following her apology, Kelly Dodd posted the aforementioned second round of videos in which she admonished people to "love each other" while a Sinead O'Connor track blasted in the background.
"I think that we should all just, we're all gonna die, and I just know that we have to do the right thing and help others, whatever that means," she stated, clearly drunk. "Hopefully you all can love each other and do the right thing."
Did Dodd get tested for the coronavirus?
While we wait to see if Bravo fires Kelly Dodd for her behavior, the reality star recently confirmed that she was tested for COVID-19 upon her return to California. Before coming home, Dodd was staying with her fiancé, Rick Leventhal, in New York City, one of the hardest-hit regions in the country.
On Instagram, Dodd revealed that health officials gave her an antibody test and a viral PCR test. Both of the tests came back negative and Dodd's doctor gave her permission to resume her normal life (while following social distancing guidelines).
Dodd later said that the only reason she took the tests was that her ex-husband forced her. She also assured her followers that she is not "paranoid" about getting the virus.
Bravo has yet to comment about Kelly Dodd's latest round of controversial rants.