'RHOC' Star Kelly Dodd Reacts To 'The View' Co-Host Meghan McCain Calling Her 'Mean'
Kelly Dodd of The Real Housewives of Orange County and The View co-host Meghan McCain are always at the center of controversy. Both women have been blessed with a platform to give out their opinions. They also both happen to be conservative women but when they appeared together on Watch What Happens Live, they seemed to clash. McCain recently revealed that Dodd "was so mean" to her and the Bravo star is reacting to the claims.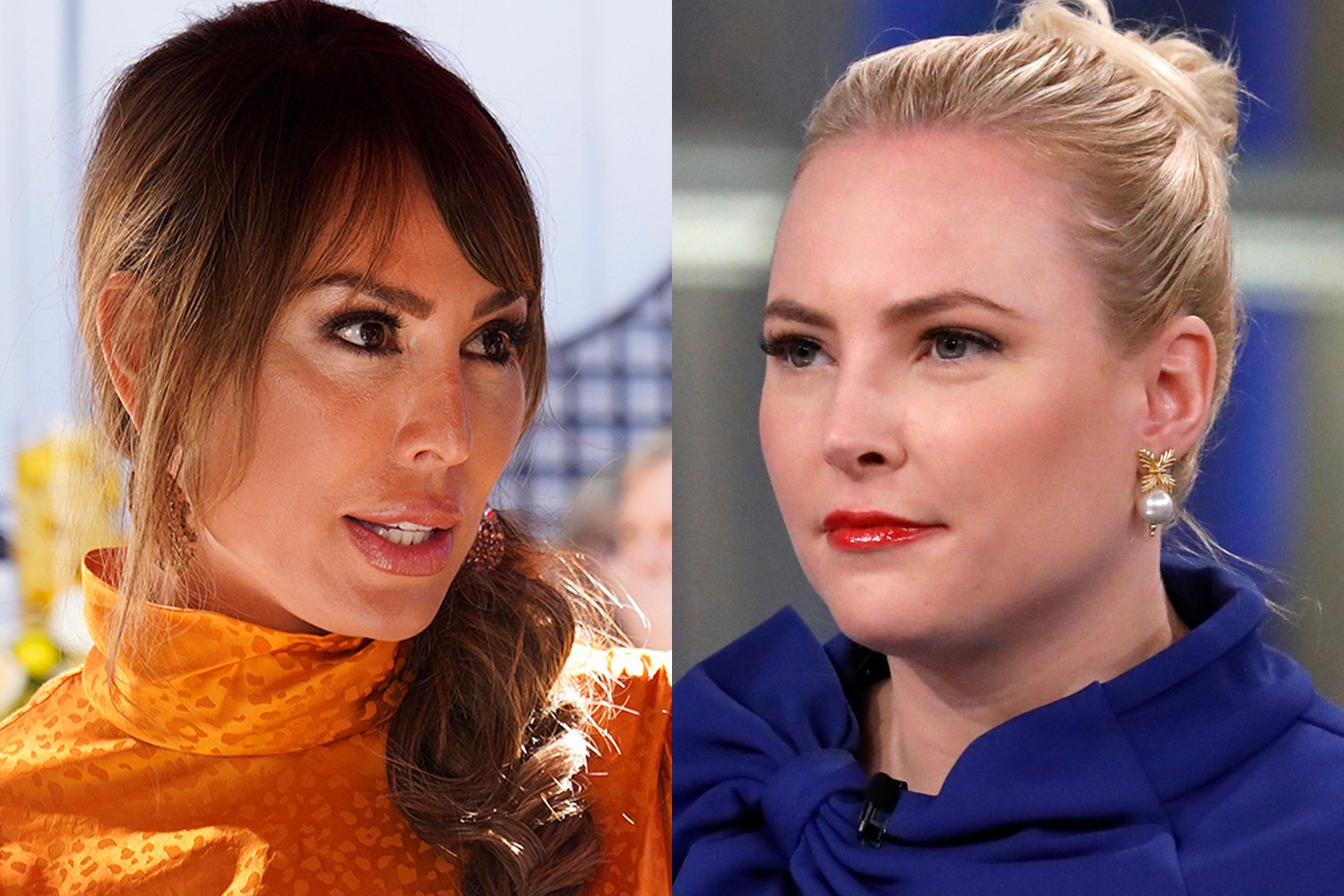 What did Meghan McCain say about Kelly Dodd?
Although both Dodd and McCain consider themselves conservative, they are aligned to different political parties. McCain is a renowned Republican and fights hard on The View to represent like-minded people. Dodd recently revealed she is a Libertarian and didn't vote for Donald Trump.
"I'm a Libertarian, I didn't vote for Trump. I'm not a Trumper at all," Dodd told E! Online. "But I am a Libertarian so I do have conservative views on things but I am socially liberal. I believe in gay rights, I believe in abortion."
Taking politics aside, McCain is an avid The Real Housewives fan. Andy Cohen has her own Watch What Happens Live a couple of times a year to get her take on the latest drama from all the franchises. Back in September 2019, Dodd and McCain shared a night at the clubhouse, but things didn't end up looking too bright.
"I went on Watch What Happens Live with her, and she was so mean to me," McCain recalled on the late-night show. "She had clearly had some drinks beforehand, and now I've totally turned on her. Remember how weird she was? She was, like, calling me a trust fund kid and telling me I've never worked a day in my life. I get up every day at 5 a.m. to work, man. What are you talking about? She was so mean."
RELATED: 'RHOC' Alum Heather Dubrow Slams Kelly Dodd: 'A Leopard Doesn't Change Its Spots'
Kelly Dodd explains the drama
After McCain's video made the rounds on social media, many pointed out the fact that the aforementioned and Dodd are also both from Arizona. When Dodd appeared on an interview for Hollywood Life, the reporter asked about the drama with McCain.
"She said I was mean because I'm from Arizona. I went to St. Mary's High School, she went to Xavier [College Preparatory]. Those two Catholic schools are very, very much rivals," Dodd explained. "Her mom is very, very wealthy, she's an heiress and I was teasing her. I was teasing with her when I said she was a trust fund [baby]. I was just kidding, I was giving her sh** because we went to rival high schools and I was kidding with her."
RELATED: 'RHOC' Star Kelly Dodd Wants Joy Behar Fired From 'The View'
"But I wrote it immediately on Twitter, 'Hey, I was just joking.' I never said she did not work, I know she works, I see her on The View," she added.
Dodd said that McCain replied and said it was OK and finished off by saying, "She felt like I was mean but I was just busting her chops. I was just kidding around with her but obviously, she took it wrong, like everybody takes everything wrong about me."