'RHOC': Kelly Dodd Responds to Firing Rumor, Was She Fired From the Show?
Bravo recently announced original and new Vanderpump Rules stars were fired for racist incidents. Many fans are wondering if there are any other Bravo celebrities who will be fired for their past comments or actions.
There was a rumor Kelly Dodd was fired from Real Housewives of Orange County (RHOC.) Find out what she said about the rumor and more.
'RHOC' star, Kelly Dodd recently made multiple offensive comments
Dodd made multiple offensive statements in response to the pandemic. The first one was after fans noticed she wasn't social distancing by continuing to fly.
"If it's dangerous why are the airlines still flying?" Dodd asked in response. She then said the pandemic is "God's way of thinning the herd." This angered many and she responded with a video.
"I want to give a public apology," she said. "When I wrote that it's God's way of thinning the herd that's not what I meant. What I meant was do these pandemics happen because it's God's will? I'm not God. I'm not insensitive. I feel bad for all the families that lost loved ones and I do think we should all stay home and protect everybody."
She later was on Instagram Live talking about the number of deaths from COVID-19 with friends. Dodd compared it to the flu then asked her friend "But how many people die on a daily basis?" She then added, "Well, people are going to die! I'm sorry to tell ya."
Stassi Schroeder and Kristen Doute were fired from 'Vanderpump Rules'
It looks like Bravo is willing to clean house. Vanderpump Rules is going to look different when it returns because Stassi Schroeder and Kristen Doute were fired.
This was after Faith Stowers said on Instagram Live they unfairly called the cops on her. "And I believe it hit the ceiling for me, and made me really want to run for the hills, when Kristen and Stassi decided they were going to call the cops on me," she said. "I [had] left the show [at that point]. I was invited back to tell my truth, but decided it wasn't going to do anything for me. So I ended up not coming back, I decided to go over to MTV. Once I did that, I felt like they got upset with me."
Schroeder released an apology. Bravo released a statement announcing they were fired.
"Bravo and Evolution Media confirmed today that Stassi Schroeder, Kristen Doute, Max Boyens, and Brett Caprioni will not be returning to Vanderpump Rules," revealed the statement. It was previously revealed Boyens and Caprioni made racist social media posts in the past.
She denies that she was fired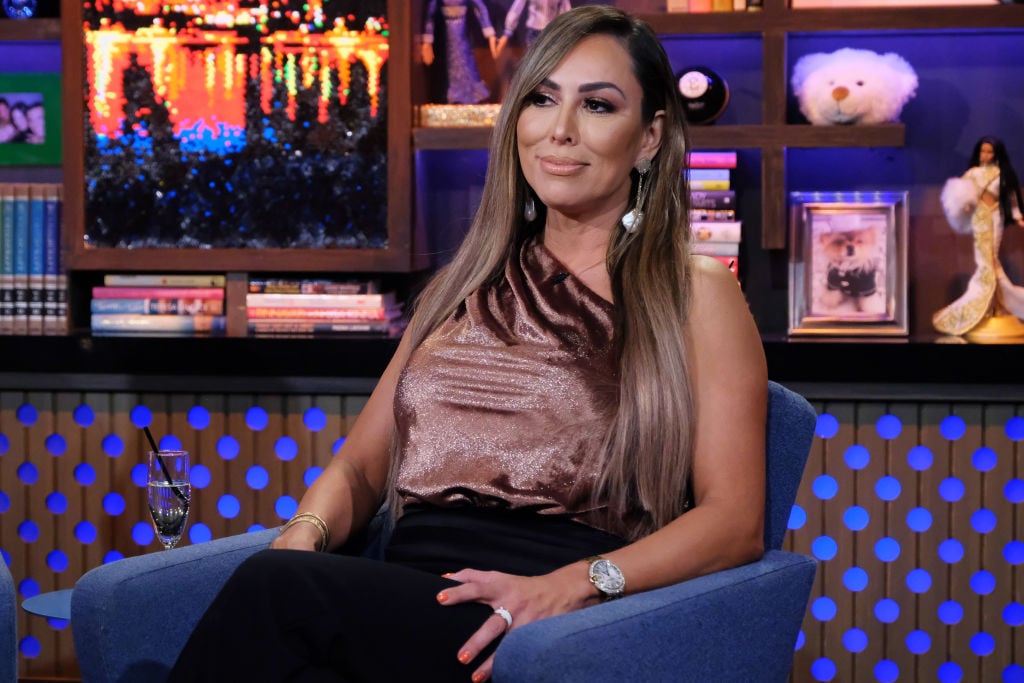 Dodd responded to fans questioning if she was fired on June 9, according to The Blast. "Heard you were fired from hw [housewives]," one fan wrote and she wrote back "from whom? I'm not!"
A supportive fan wrote "I hope you aren't fired you ARE the show Queen." Dodd responded with "I'm not fired… why is this being said.. if I was I would say I was fired.. thank you for your lovely support."
It was revealed that fans believed this rumor because of a blog named "All About The Real Housewives," claimed she also was in danger of being fired. Dodd claimed the blog hated her and told her fans "don't believe them."
It looks like the recent firings have many wondering who could be next. According to Dodd, she is still returning next season.