'RHOC': Kelly Dodd Says Her PR People Made Her Apologize for the 'Drunk Wives Matter' Hat
Sorry, not sorry? Kelly Dodd from The Real Housewives of Orange County told a fan she only apologized for the "Drunk Wives Matter" hat because her PR people suggested she issue an apology.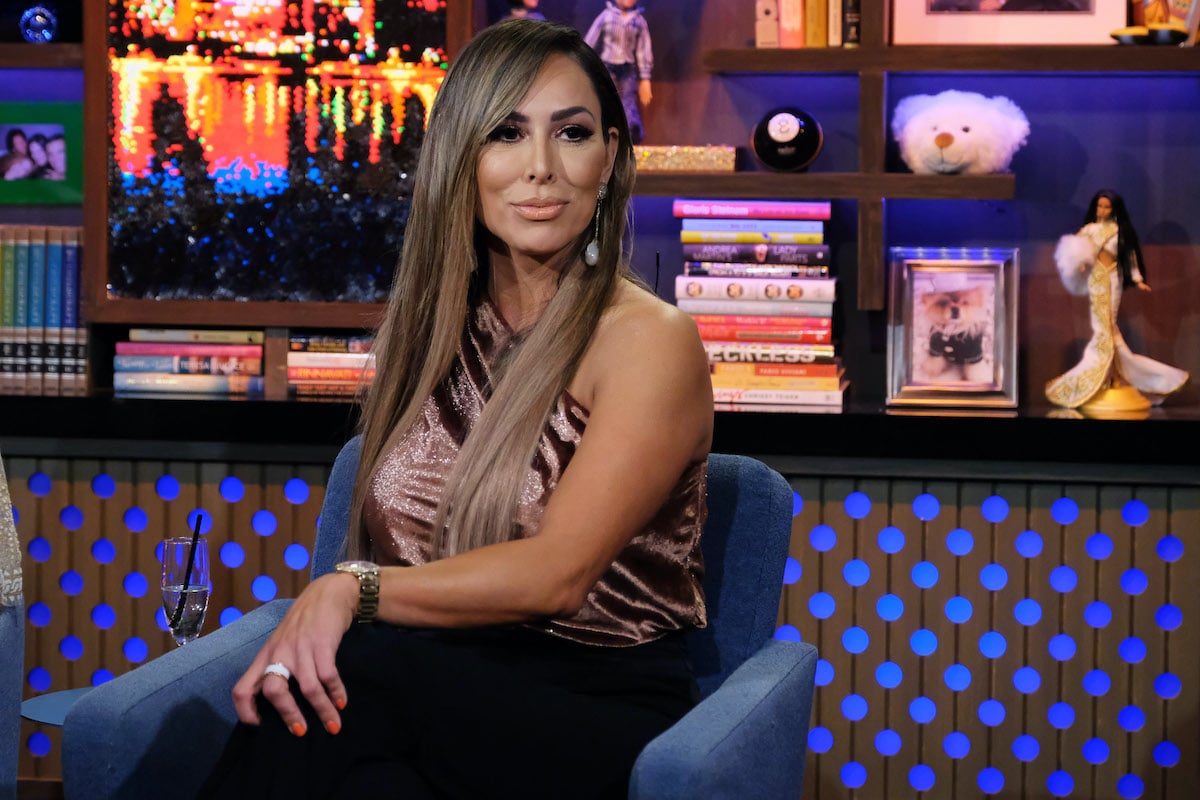 A fan responded to her Instagram apology asking why she apologized in the first place. "Trust me at first, I didn't want to apologize because I felt like I did nothing wrong !!" Dodd insisted.
"I got backlash and my PR people wanted me to issue out an apology because I was being misunderstood!!" she continued. "But it turned out to be worse for me making the apology [but] only brought attention to this stupid hat! So I got more backlash… I am for racial equality and I'm sorry that people are so hyper sensitive over nothing !! I've really had a hard day! Didn't try to hurt anyone."
Dodd added, "Didn't want to hurt anyone .. I'm really tired." And "Only tell the truth."
A bridal shower gift causes controversy
Dodd shared photos from her bridal shower, including the hat gift. Some fans admitted the "Drunk Wives Matter" hat was pretty funny. However, most people condemned the photo, telling Dodd that they didn't see the humor in it.
 "This isn't about what kind of cheese is best," the person wrote in the thread. "When you are making fun of a movement and the systematic racism it is trying to address and bring down, well it's a little bigger of a deal."
"[Especially] when you are a public figure that makes money on sharing their lives with fans and puts themselves out there and is employed by doing so," the person added. "You want to have 'opinions' (super ignorant stances) and nobody say anything or come for you? Maybe don't make light of anti racist efforts or be on a reality show."
Some fans vow to boycott the season because of Dodd
Bravo fans and influencers had enough with many sharing they won't be watching the new season of RHOC.
"I have decided to take a stand alongside Bravoingtogether, Bravohistorian & many other Bravoholics," according to a statement from the Instagram fan account, Bravo OMG. "For the first time in over 10 years, I will not be watching or reposting on the upcoming season of #RHOC because of the vile Kelly Dodd."
"She is a disgrace and I am honestly appalled that Bravo has decided to keep her on their network," the statement continued. "I cannot support a show that supports someone who supports white supremacy. The final straw was her wedding show gift that said drunk lives matter. No Kelly. Black Lives Matter."
Some people were angry that Bravo has remained silent too. "If Bravo 'listened to fans' when they said Teddi was boring, & fired her, who's ignoring everyone's complaints about Kelly Dodd?" one person shared on Twitter. "She's been completely insufferable for months now. Cancel the whole damn season. Take away her salary. She's a monster, & y'all are silent."