'RHOC': Kelly Dodd Shuts Down Braunwyn Windham-Burke for Complaining About Bad Edit
Braunwyn Windham-Burke is complaining about her edit on 'RHOC' Season 15. However, co-star Kelly Dodd is shutting down her claims.
Kelly Dodd and Braunwyn Windham-Burke are at odds on The Real Housewives of Orange County. The Bravo stars have not been the closest of friends in the two seasons they have shared together. Although they seemingly get along, in the aftermath of season 15, Dodd has taken jabs at Windham-Burke. After the latter complained about her edit on the show, Dodd fired back and shut down her claims.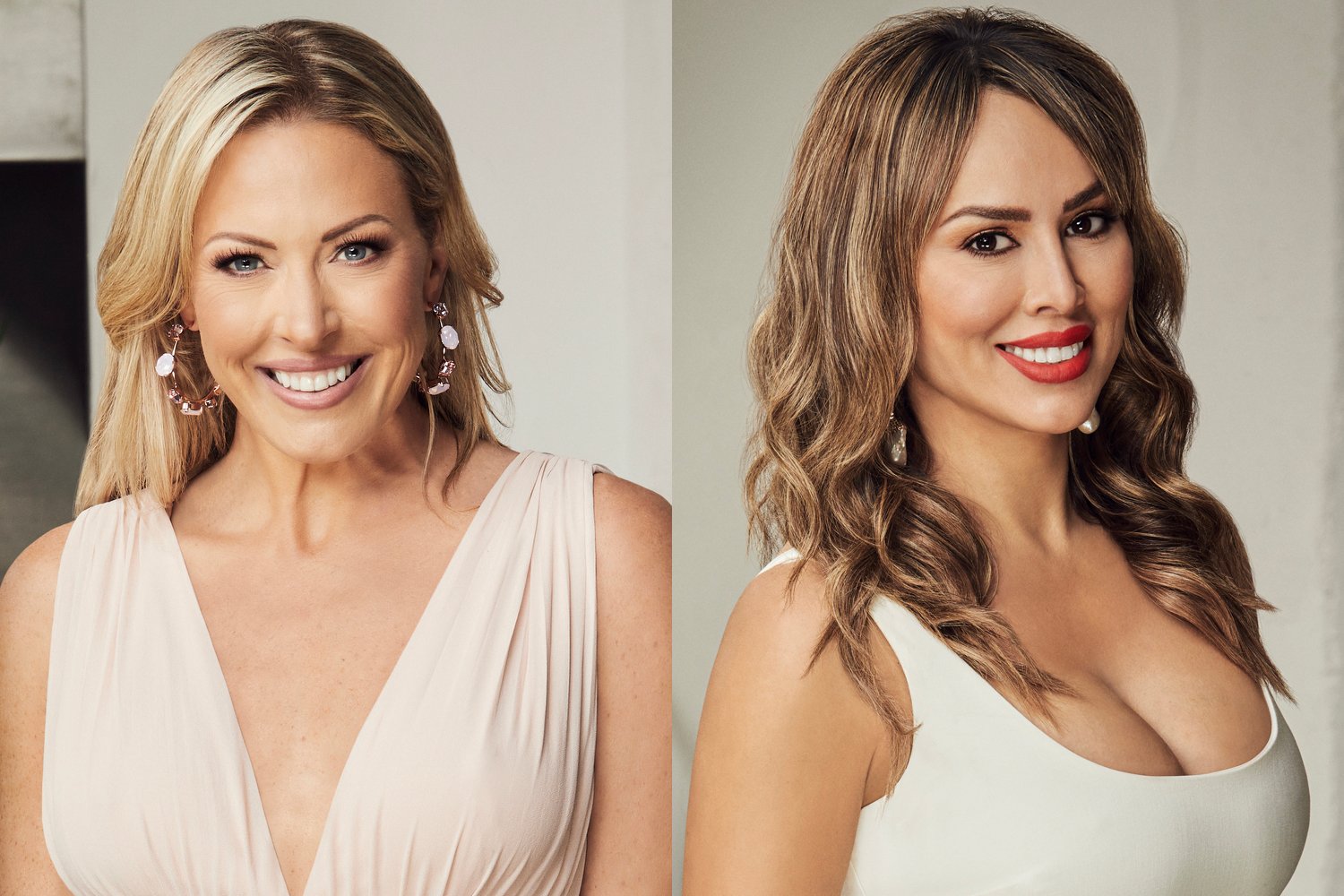 What is Braunwyn Windham-Burke making a fuss about?
Windham-Burke has opened up her life on her second season as a RHOC housewife. Not only has she revealed she's facing sobriety issues, but she has also talked about her marital problems. She recently took to Instagram to complain about how she was being edited on the reality series.
"I got the worst edit this year," she replied to a fan. "I had to actually apologize for how I spoke to my boss at one point as I yelled [four] letter explicatives [sic] loudly."
Although not happy with her edit, Windham-Burke feels that she has been able to be herself more.
"It is what it is and honestly, it's kinda freeing when I gave up on getting people to understand the truth and just rolled with it for the first time in my life I really don't give a fu**," she added.
Co-star Dodd was able to see this response and did not hesitate to reply and give her take on Windham-Burke's complaint.
"I've been on RHOC 5 years and never complained about a bad edit," Dodd replied. "They show the good, bad, and ugly. This is more deflection and not accepting responsibility for your own bad behavior."
Kelly Dodd accuses Braunwyn Windham-Burke of faking sobriety
Dodd has an issue with Windham-Burke and recently took it to the Bravo clubhouse on Watch What Happens Live. During her appearance on the show, Dodd was asked if she had any regrets from the show. One of the questions pertained to lacking sensitivity to Windham-Burke's sobriety struggle.
"I think her whole sobriety thing is contrived and I think it's fake," Dodd said. "I know her well enough that this was a pre-plotted thing that she wanted to do to get her own show. She already had this planned, she wanted to get her own show. Her talent agent told her to stop drinking… it's all contrived. I don't believe she is a real alcoholic."
Host Andy Cohen was surprised with Dodd's revelation as she fueled the fire dropping that bombshell on all the viewers. Up until that point, no one had been questioning Windham-Burke and her sobriety.
Former housewife Vicki Gunvalson has also lashed out at Windham-Burke. Both reality stars infamously didn't get along during season 14 of the series. After a headline made the social media rounds that said Windham-Burke would "be heartbroken" if her husband fell for someone else, Gunvalson took a shot.
"Someone once told me, fame is like a drug, they are both bad," Gunvalson wrote. "Brown wind has gone way too far. Middle America doesn't relate to her chaos. For that matter, who does?"
The Real Housewives of Orange County airs Wednesday nights at 9 p.m. ET on Bravo.