'RHOC' Star Kelly Dodd Wants Joy Behar Fired From 'The View'
Kelly Dodd of The Real Housewives of Orange County is known to be extremely outspoken. Her opinions on masks during the pandemic have made her a controversial subject throughout 2020. Dodd, who is married to Fox News reporter Rick Leventhal, has not been afraid to take on politics. And who's the Bravo's star latest target? Taking Joy Behar out of The View.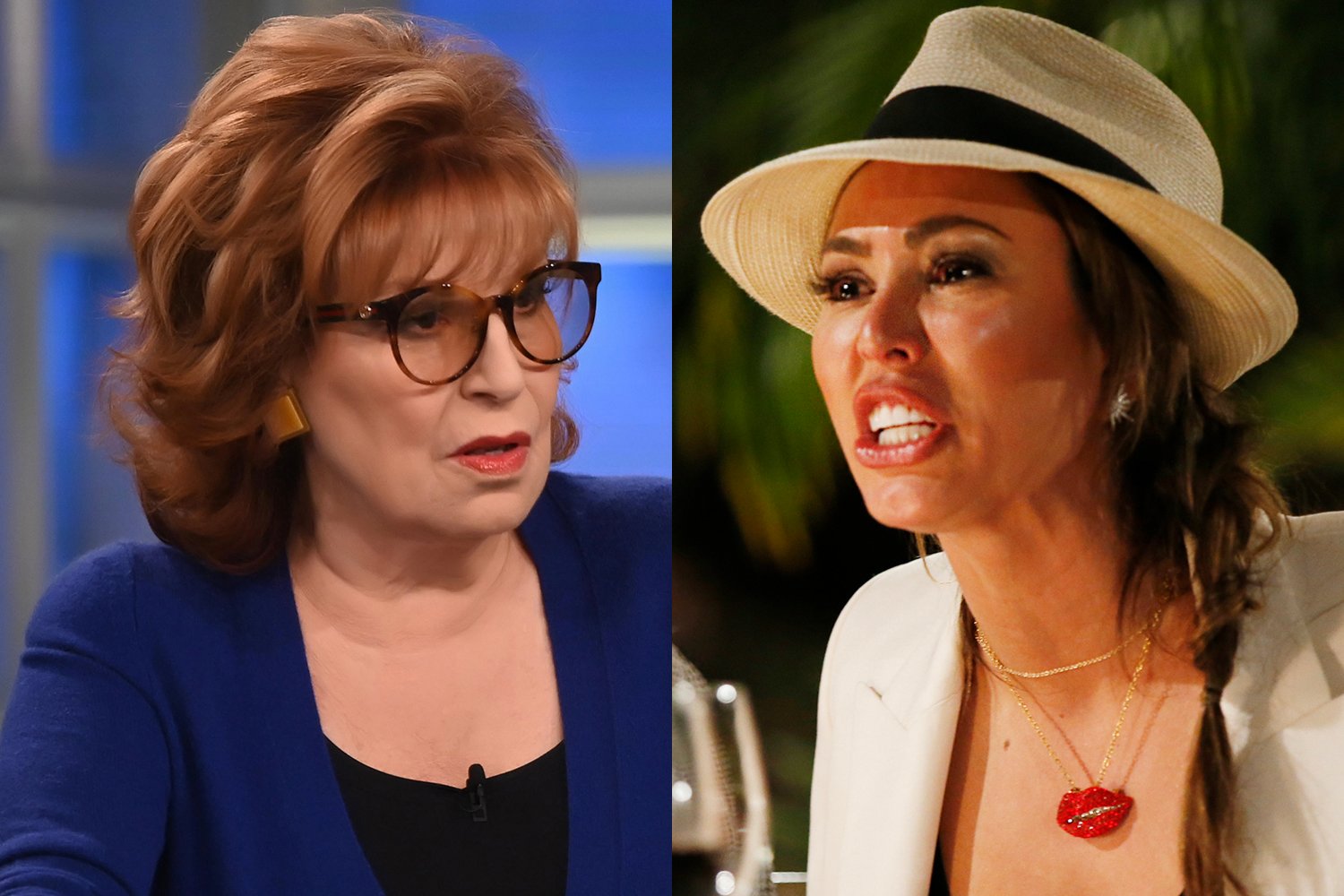 Kelly Dodd slams Joy Behar
Dodd has always been controversial on RHOC but in recent months she has gotten more political. The reality TV personality has opposed mask-wearing during the global health crisis and has played down the severity of the pandemic. Her shift into political topics has coincided with her relationship with Leventhal, who reports for the conservative cable channel.
In explaining a claim she made about Andy Cohen, Dodd also took the chance to describe her political affiliation. Many of her detractors have assumed that she is a Republican and a Trump supporter.
"I'm a Libertarian, I didn't vote for Trump. I'm not a Trumper at all," Dodd told E! Online. "But I am a Libertarian so I do have conservative views on things but I am socially liberal. I believe in gay rights, I believe in abortion."
In a recent tweet, Dodd took to social media to take a jab a Behar, the longest-sitting co-host of The View. It's no secret that the comedian sides with the Democrat Party but Dodd feels there are other democrats more fitting for the ABC talk show.
"I think Lea Black needs to take over The View, they need to take out that Joy chick, Lea is smarter and easier on the eyes," Dodd tweeted.
RELATED: Chrissy Teigen Slams 'RHOC' Stars, Says They're 'Mean as Sh**'
Black is a former housewife herself, having been one of the stars of The Real Housewives of Miami for three seasons. It's not obvious why Dodd believes that Black should take over Behar and why she believes the latter is not worthy of her spot on the show.
Kelly Dodd and Meghan McCain feud?
Behar is not the only The View co-host that Dodd has had a negative encounter with. Meghan McCain recently called out the Bravo star for being mean to her during a shared appearance they had on Watch What Happens Live in September 2019.
"I went on Watch What Happens Live with her, and she was so mean to me," McCain recalled on the late-night show. "She had clearly had some drinks beforehand, and now I've totally turned on her. Remember how weird she was? She was, like, calling me a trust fund kid and telling me I've never worked a day in my life. I get up every day at 5 a.m. to work, man. What are you talking about? She was so mean."
RELATED: 'RHOC': Kelly Dodd Breaks Silence on Why She Yells 'I'm Black' at the Season 15 Reunion
Although McCain had a bad impression of the RHOC star that night, it was not the same for the latter. After Dodd's appearance with McCain in September 2019, the former tweeted something sweet about The View co-host.
"Had fun on WWHL. I loved Meghan McCain, she's smart, beautiful, and funny," Dodd wrote.
The View airs weekday mornings at 11 a.m. ET and 10 a.m. PT/CT on ABC while The Real Housewives of Orange County airs Wednesday's at 9 p.m. ET on Bravo.