'RHOC': Kelly Dodd's 'Drunk Wives Matter' Hat Causes Backlash
Kelly Dodd from 'RHOC' wore a 'drunk wives matter' hat during her bridal shower which didn't sit well with several fans.
Kelly Dodd from The Real Housewives of Orange County continues to create controversy when she appeared wearing a "drunk wives matter" hat during her bridal shower.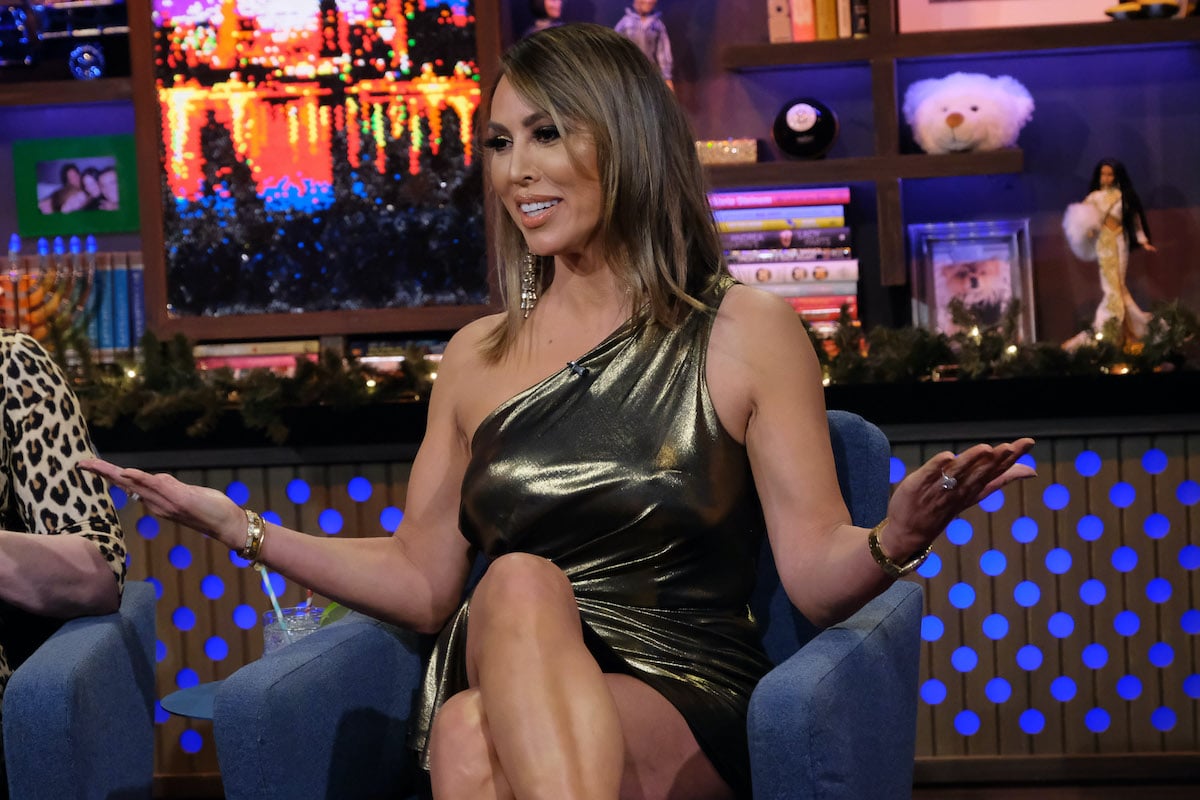 Dodd shared photos from the event, which included three cast members from the show. A photo of Dodd wearing the hat was included in the series of Instagram photos. The backlash to the tone-deaf image was swift during a moment of racial injustice and the Black Lives Matter movement.
"Kelly your hat is not funny!!!!!!!!!" one person commented on the Instagram thread. Another person agreed, adding, "I was disappointed to see that."
However, some fans though the hat was funny. "It was a gift. How can you be mad for a gift someone else gave her lol," one person remarked. Others just commented that the hat was funny.
Several people condemned the photo
Some people were shocked by the lack of sensitivity on Dodd's part, despite Dodd's record of making controversial comments during the recent focus on racial injustice.
One person pointed out this isn't just a matter of opinion. "This isn't about what kind of cheese is best," the person wrote in the thread. "When you are making fun of a movement and the systematic racism it is trying to address and bring down, well it's a little bigger of a deal."
"[Especially] when you are a public figure that makes money on sharing their lives with fans and puts themselves out there and is employed by doing so," the person continued. "You want to have 'opinions' (super ignorant stances) and nobody say anything or come for you? Maybe don't make light of anti racist efforts or be on a reality show."
Dodd admitted she will be in the middle of plenty of debates this season. Another person said the Instagram thread was probably juicier than the season. "No this Season is going to be great !! I get torn apart," Dodd wrote.
Other Bravolebs were fired for racial actions
Bravo took swift action during the height of the George Floyd and Black Lives Matter protests. Four cast members from Vanderpump Rules were fired for racial actions. Plus, Pete Hunziker from Below Deck Mediterranean was fired and also removed from footage for the remainder of the season.
Fans demanded Dodd be fired too. A 2016 TMZ clip surfaced of Dodd saying, "I don't like Black guys. I don't even know any Black guys."
"That TMZ video is disgusting Bravo shouldn't just single certain people out like Stassi [Schroeder] & Kristen [Doute]," former RHOC cast member Tamra Judge said on her Instagram story, Page Six reports. "There should be zero tolerance at this point." 
Dodd's response? "She's just thirsty and mad she got the bullet..grasping for straws poor thing… I hope she finds happiness," she shared on her Instagram story. She later made a statement to TMZ. "There is no excuse for bad behavior or comments that offend anyone," she said. "That video does not represent who I really am and I apologize for acting irresponsibly."