'RHOC': Lauri Peterson's Daughter Wonders What Happened to Her 'WWHL' Invite, Tweets 'I Thought You Loved Me' to Andy Cohen
Feelings got hurt when it came to the special "kids" edition of Watch What Happens Live with Andy Cohen.
Producers could only include a handful of the children from the franchise, which left some cast members wondering what happened to their invite. Lauri Peterson's daughter Ashley Zarlin from The Real Housewives of Orange County appeared on four seasons. So she wondered, especially being featured in the original cast lineup, what happened to her invite. She tweeted producer Andy Cohen, "I thought you loved me …," she wrote in response to the call for questions on Twitter. Cohen replied, "Ashley! I doooooo."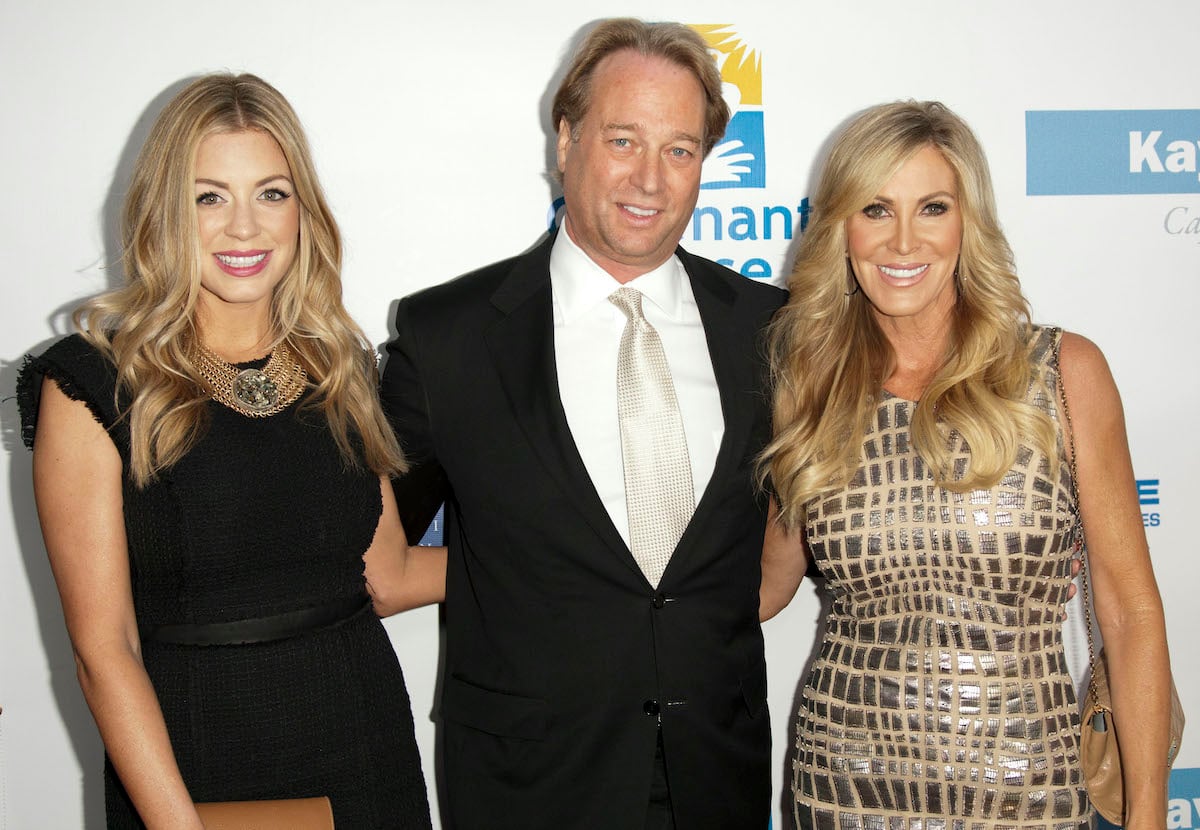 Some 'Housewives' weren't happy their children were not included
Zarlin may have been joking and used the moment to bust Cohen's chops. But some mothers from the franchise were a little miffed that their children were not included in the lineup.
"First of all, I will say I heard from two moms yesterday saying, 'Why wasn't my daughter included,'" Cohen said on his Sirius XM radio show. The caller on Cohen's radio show wondered if one of the moms was Sonja Morgan. But Cohen said it wasn't. "I would have loved to have had Quincy [Morgan's daughter]," Cohen said. "She's not, she's never been on the show so I wouldn't even ask."
"These are people who have been on the show and the truth is, right now I think we've got like 12 or so?" Cohen said. "People are very excited about this. And you are going to be hearing more. This is part of something bigger that we are doing at Watch What Happens Live. And this is only a part of it." Cohen then offered a rundown of who will appear.
At least 3 series are not represented
A slew of Housewives children are scheduled to appear on the special show. However, not every series will be represented during the special show. Scheduled to appear is Brielle Biermann, Noelle Robinson, Kairo Whitfield, and Riley Burruss from The Real Housewives of Atlanta. Frankie Catania, Gia Giudice, plus Albie, and Chris Manzo are also going to appear from The Real Housewives of New Jersey.
Briana Culberson from The Real Housewives of Orange County will also appear, who Cohen referred to as the first child of the franchise. "Briana walked so the rest could run," Cohen said during his radio broadcast. Shane Keough will also appear from RHOC. Shane's sister Kara Keough Bosworth recently announced she is pregnant again. Her son McCoy died shortly after birth in April 2020. Only days after her son's death, father Matt Keough also died.
Victoria de Lesseps and Avery Singer will represent The Real Housewives of New York City. And Brooks Marks is the only child from The Real Housewives of Salt Lake City. Thus far, no children from The Real Housewives of Beverly Hills, Dallas, or Potomac are scheduled to appear.