'RHOC': Meghan King Edmonds and Jim Edmonds at War Again, This Time Over Threesome Drama
Meghan King Edmonds is speaking out against her estranged husband, Jim Edmonds. The Real Housewives of Orange County star recently claimed that she once enjoyed a threesome with Jim, who later slammed her for being the one who initiated it in the first place. In light of Jim's claims, Meghan said that she did not initiate the threesome and only went along because Jim pushed it.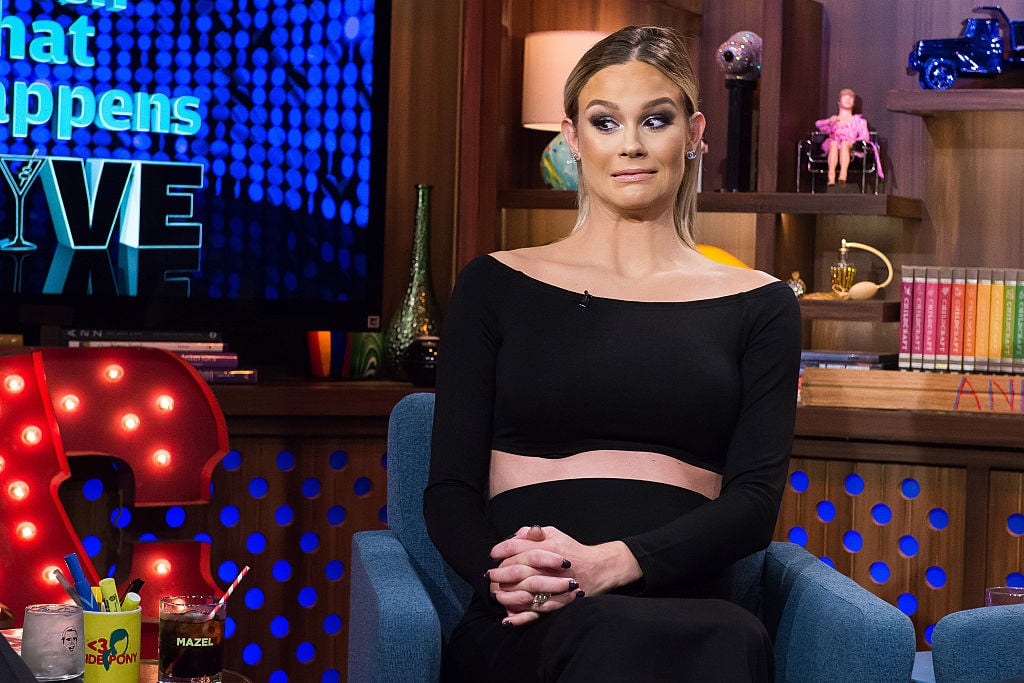 Meghan King Edmonds and Jim Edmonds at war
During an interview for the podcast, Intimate Knowledge, Meghan revealed that she had a threesome with Jim when they were still husband and wife. In retaliation against Meghan, Jim claimed that there was more than one threesome and that she was the one who came up with the idea.
In an interview with Page Six, Meghan made it clear that she was not the person who wanted to bring a third party into the bedroom. The only reason she went along with the idea is because she felt like Jim really wanted it.
"I never initiated anything," Meghan King Edmonds stated. "I went along with things because I thought that's what he wanted. I wanted to feel as comfortable as possible."
Meghan added that she only experienced one threesome with Jim and it was with the woman he is currently dating. Talk about a bombshell.
The RHOC star also bashed Jim for trying to sex shame her and believes that his accusations prove that he is a "vile" man.
Meghan King Edmonds opens up about Jim's lover
Meghan, who returned as a guest in season 14 of RHOC, heavily criticized Jim for attacking the mother of his children. She also slammed her estranged husband for talking trash about her while "gallivanting around Cabo" with the woman whom they invited into their bedroom.
The reality star only recently found out that Jim was dating the same girl they had a threesome with. Meghan King Edmonds refused to mention the woman by name, but she didn't hold back in slamming Jim for getting with her.
"I find out that when he goes to Cabo for a birthday party, while I'm just doing the thing with our son, from my understanding he takes this girl with him … this threesome girl," Meghan explained.
Meghan noted that she confirmed Jim was with the woman after looking at his credit card receipts. The woman in question apparently used Jim's money to buy clothes for the trip to Cabo and was bragging about it on social media.
To make things even worse, Meghan King Edmonds thought the woman was her friend. She felt betrayed after the girl hooked up with Jim when they separated and regretted participating in the threesomes to make Jim happy.
Jim Edmonds lashes out
Meghan, of course, is not the only one speaking out. Following the RHOC star's comments, Jim spoke up about his alleged new girlfriend and revealed that the woman is hardly Meghan's friend.
Jim says that his girlfriend has not spoken to Meghan King Edmonds in over three years. He also assured fans that he did not have an affair and that the woman was simply his "plus one" for a weekend getaway.
"There is no affair going on here," he stated. "It has been a plus one for the weekend."
Taking things a step further, Jim slammed Meghan for hooking up with women without him being in the room. It is unclear if Meghan has Jim's consent, but he believes that it should be considered cheating.
In response, Meghan King Edmonds claims that Jim is lying about her hookups with other women and says that Jim was fully aware of anything she was doing during their marriage. Considering everything that has unfolded in recent days, this is probably not the last we've heard from both sides.
Inside the couple's custody war
Jim filed divorce papers back in October following Meghan's accusation that he cheated on her with their nanny (who is 22 years old). At the time, Jim revealed that he was trying to make the marriage work out, but things completely fell apart in November.
Meghan King Edmonds and Jim have been fighting a bitter custody battle ever since. The two share three children, Aspen, Hart, and Hayes.
Jim currently resides in St. Louis while Meghan recently moved back to Los Angeles. The distance has created a lot of issues between the former lovers, especially since their son, Hart, has to under therapy for irreversible brain damage.
Meghan currently has the children living in California, and Jim recently slammed her for holding them against his will. Meghan King Edmonds countered by saying that she wants to split time with Jim, but he does not seem interested in parenting at the moment.