'RHOC' Alum Meghan King Shares She Tested Positive for COVID-19
Meghan King, an alum of The Real Housewives of Orange County, is the latest celebrity to test positive for COVID-19. The former Bravo star shared the news on her Instagram Stories where she went into detail about how she found out. King's diagnosis comes seven months after her estranged husband Jim Edmonds also battled with the coronavirus.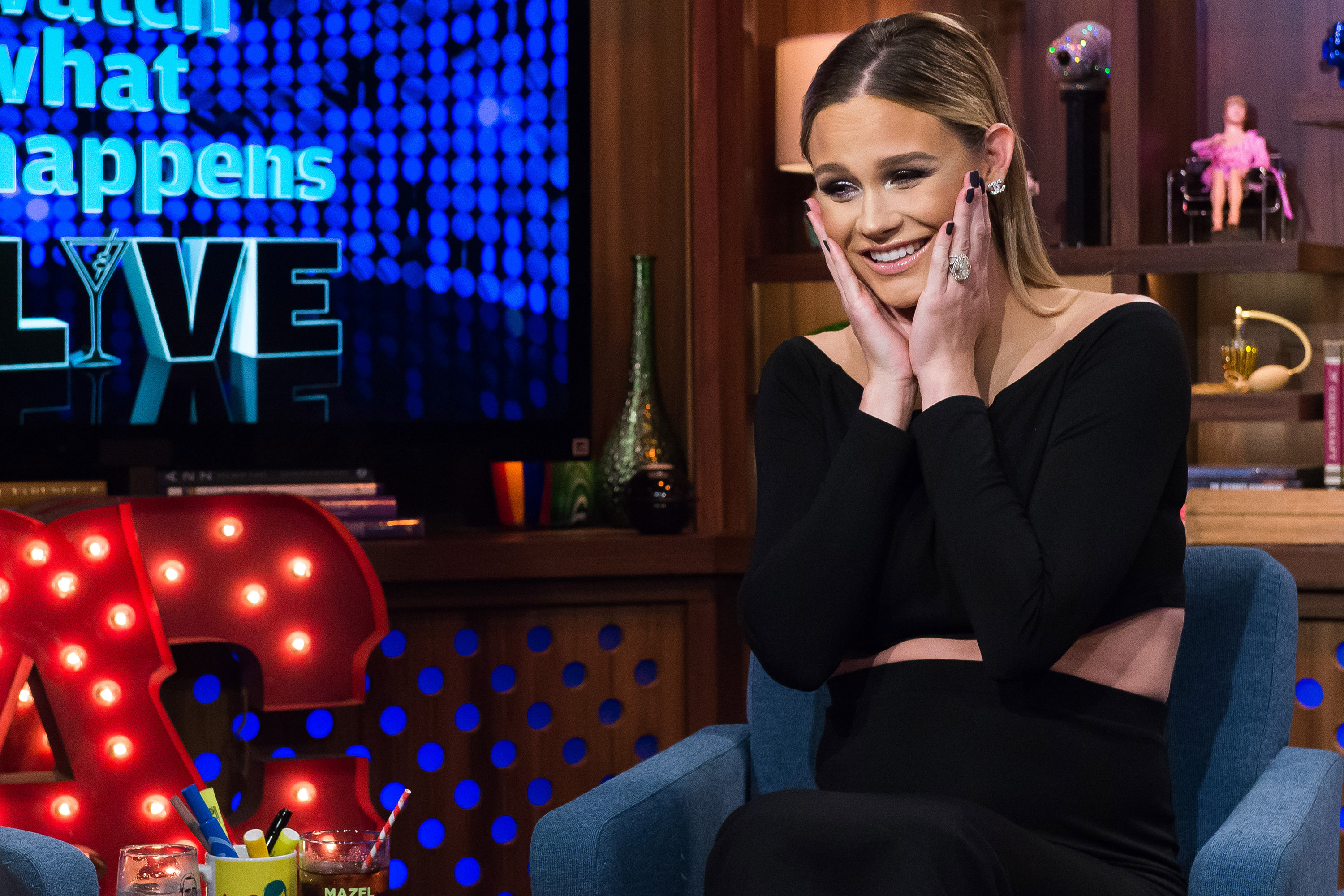 How is Meghan King's health?
King took to her Instagram Stories to share that she had been diagnosed positive with the coronavirus. The former RHOC star contracted the virus seven months after her ex-husband Edmonds.
"I tested positive for Covid," King started. "I have been safe while traveling but I had an exchange on Tuesday where I did not protect myself and this is when I had to have been infected."
King said she had "been safe with distancing and masks since Tuesday, including when she went to dinner solo." She assured her followers that she "stayed distant and wore a mask at Hayes's soccer."
The reality TV personality is a mother of three children: Aspen who is 3 years old and twin sons Hart and Hayes who are 2.
"My kids have been at their father's but Hayes will quarantine due to brief (1 hour) proximity to me," she added. "I have contacted everyone and will isolate for 10 days minimum per CDC guidelines. My children will have to stay with my parents as they cannot stay at my house while I'm sick."
RELATED: 'RHOC': Andy Cohen Finally Breaks His Silence on Kelly Dodd Backlash
Meghan King gives update on health status
King let her fans ask her questions and many were asking how she was feeling health-wise. The Bravo-alum let her followers know she was "feeling poorly" but was OK.
She explained that she initially went to get tested because she was feeling lethargic. King has not experienced a fever but does have "extreme exhaustion, sneezing, a mild cough, and diarrhea."
"I think I'm losing my sense of smell," she added. "Ordered a regimen of vitamins and getting tons of rest, water, and food delivery. None of my friends or family are infected or have any symptoms."
King also explained that she initially thought she had a common cold but it never developed into the "traditional" symptoms.
"I have been under immense amounts of stress recently and I knew my immune system was low [because] of that," King continued. "So despite having been directly exposed multiple times, this was the time that got me. Going to take a nap now. Updates to come."
RELATED: 'RHOC' Alum Meghan King Edmonds Is 'Sick of the Abuse' from Jim Edmonds
Meghan King is beloved by fans
Although King's presence on RHOC was short-lived, compared to those by Vicki Gunvalson and Tamra Judge, she was beloved by fans. King's biggest contribution to the Bravo franchise was exposing Gunvalson's former fiancé alleged cancer diagnosis.
King left the show after season 12 and a year ago there were talks that she could come back for season 15, which is currently airing now.
"I walked away because of the twins. I was pregnant with twins. I miss [the show]. I liked it," she told Hollywood Life in December 2019.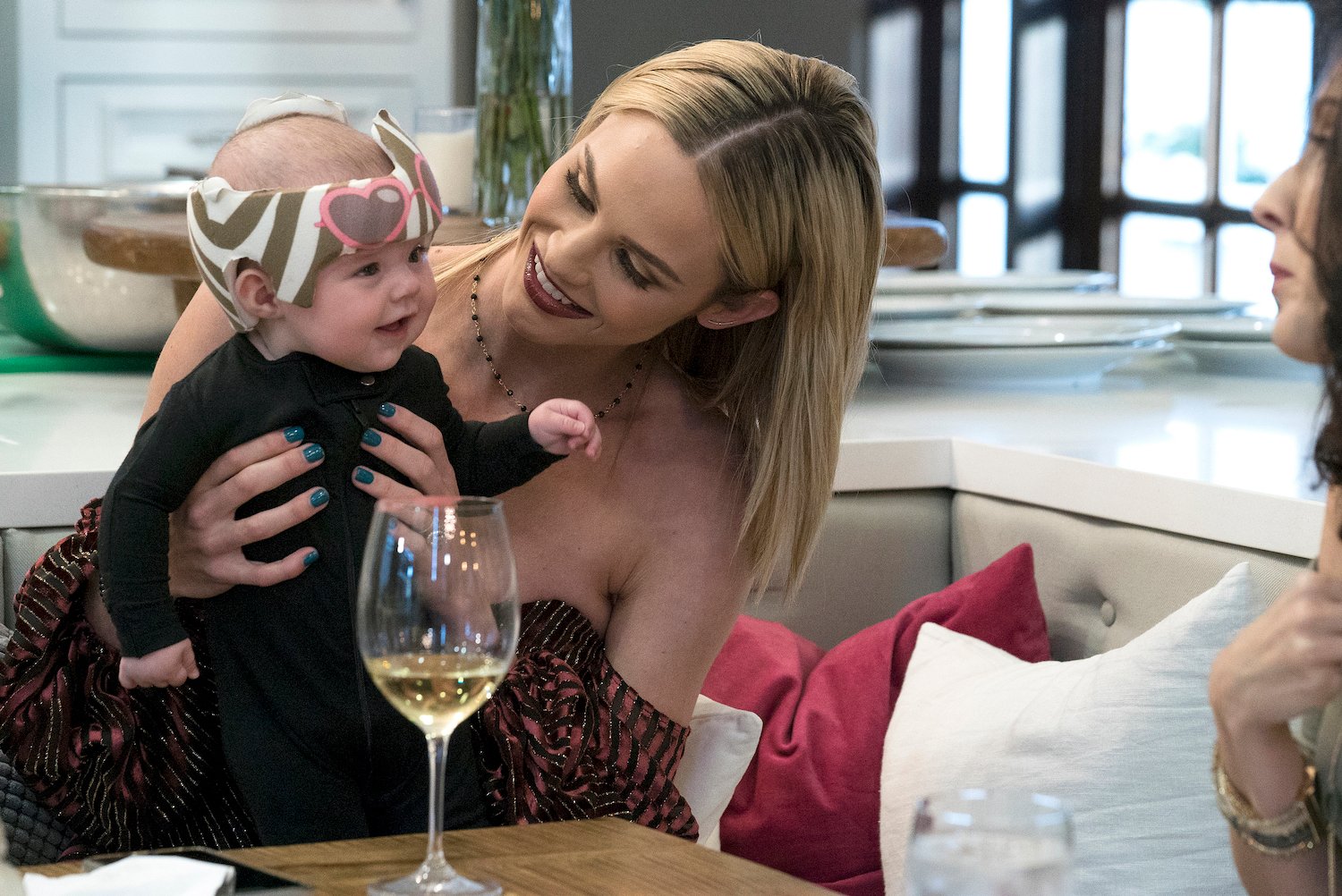 RELATED: 'RHOC' Alum Meghan King Edmonds Found out About Her Divorce in the Worst Possible Way
"I told Andy [Cohen] that I really want to consider coming back as a 'friend', but I'm kind of not really dead set on it [yet]. So if he [asked me to come back] I'd be like, 'Well, let's talk.'" she added.
The Real Housewives of Orange County airs Wednesday nights at 9 p.m. ET on Bravo.