'RHOC' Newcomer Dr. Jen Armstrong Defends Herself Against Ex-Fiancé Who Sued Her for $850,000: 'He Also Presented Me With Stacks of Cash'
'RHOC' newcomer Dr. Jen Armstrong has a fascinating past that includes a lawsuit from her ex fiancé for nearly $1 million.
The trouble with being a reality TV star is that the scales can tip quickly when it comes to how your real-life dramas play out in the public eye. The Real Housewives of Orange County is one series in the franchise dedicated to highlighting the controversies in their cast members' lives. 
Dr. Jen Armstrong is new to the RHOC show. But her reputation has already been clouded by past lawsuits and a history packed with baggage. Here's what we know after her reveal in episode six of RHOC. 
Dr. Jen Armstrong joined 'The Real Housewives of Orange County' for Season 16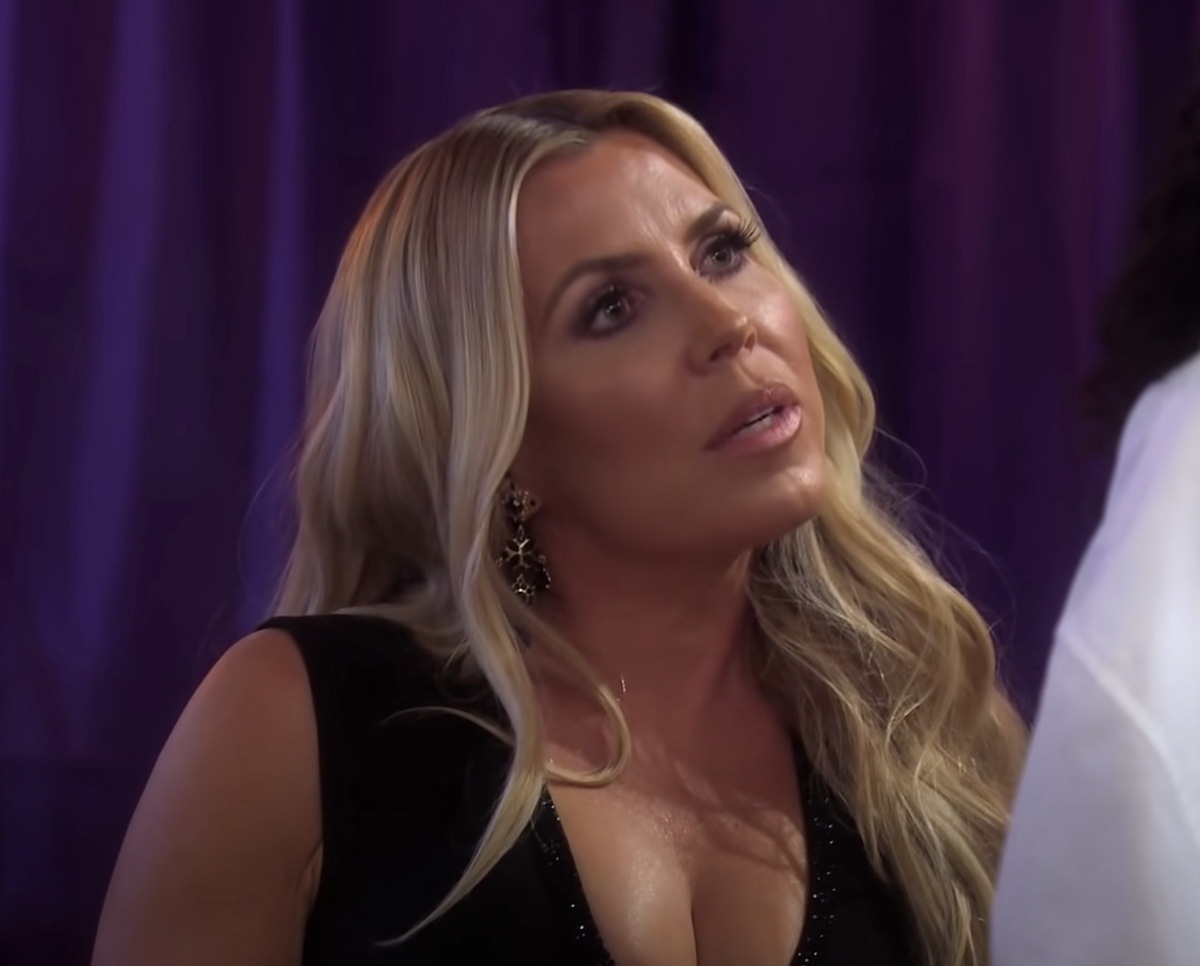 RHOC has been going strong since its debut in 2005. In fact, the show was so successful that it served as the blueprint for the popular franchise that takes the concept of following high-profile women in cities across America and more recently around the world. 
Any reality TV show lasting this long is bound to see some casting shakeups. But Season 16 of RHOC was especially drastic. Without a doubt, it was losing long-time participant Kelly Dodd (who joined the show in Season 10) as well as losing Tamra Judge and Vicki Gunvalson that served as the most noteworthy changes. 
Meanwhile, these holes in the cast needed to be filled. One exciting development was the return of Heather Dubrow after a long hiatus. The latest season also saw two guests get an upgrade to main cast members: Noella Bergener and Jen Armstrong. 
Armstrong, who first appeared in Season 15 as a guest, is a mother of three and an aesthetic MD who, according to her Bravo profile, "embodies the alpha female persona as she runs her own practice, provides for her family and helps her mom prepare for a move to the OC." Described as an "overachiever" and referred to as "Dr. Jen," Armstrong brings both strong friendships and icy connections into the mix. 
Dr. Jen Armstrong reveals past legal troubles
RHOC is nothing if not a chance for cast members to air troubled pasts and give fans the dirt. In a recent episode, Armstrong delivered. She opened up about a former lawsuit from her ex-fiancé. The New York Post provides the details. Back in 2014, Bruce Elieff wanted to recoup $850,000 that he gave to Armstrong. She maintained that this sum was given to her in the form of gifts. Elieff insisted that the money was meant as a short-term loan. Over the course of their relationship, he paid for tuition, cancer treatments, fertility planning, and living expenses. 
The pair began dating in 2009. But the relationship went south when Armstrong gave birth to twins in 2013. While this momentous occasion might normally be a time to celebrate for a happy couple, the fact that someone else had fathered the babies put a damper on the relationship. 
Armstrong did not deny that she received the extravagant amounts from Elieff. But she insisted they were gifts given without expectation. "He also presented me with stacks of cash on occasion, which I usually declined," Armstrong added. She also got in a barb that suggested she was not the only one on the receiving end of his romantically-inclined generosity: "If all of the money he has given to women over the years were loans, he'd have given out more loans than Bank of America," she stated.
Dr. Jen Armstrong has faced other lawsuits
While the suit between Armstrong and Elieff seemed firmly rooted in a messy breakup, Armstrong has had some more professional legal woes as well. More recently, Armstrong has been named the defendant in a lawsuit filed by a woman named Terri Litzkow. Litzkow, as Radar reports, is accusing her of "breach of fiduciary duty and medical battery."
These serious allegations center around a man named Woo Lee who helped Armstrong during a procedure on Litzkow. Lee had lost his license in 2019 and was not allowed to practice medicine, so Elieff is aghast that he was allowed to be involved in her treatment. 
Meanwhile, Armstrong is also being sued by a separate patient who claims a procedure left her "disfigured." It will be interesting to see if the RHOC cast member opens up about these fresher lawsuits during her time on the Bravo show.