'RHOC': Noella Bergener Credits Fans and the Show for Movement in Divorce After a Standstill in Court
Noella Bergener from 'RHOC' said fan comments and being on the show provided movement in her divorce from estranged husband James.
Noella Bergener believes that fan comments and being on The Real Housewives of Orange County were the impetus behind getting her divorce from estranged husband James to move forward.
Noella revealed on RHOC that not only did James shock her with divorce papers, but he also disappeared, cutting her off financially. He also hadn't seen their young son. After months of silence, James emerged, sharing a video with his side of the story. And now Noella shared movement is happening in the legal proceedings, which includes a hopeful move toward co-parenting.
Noella Bergener credits 'RHOC' fans for creating movement in her divorce
Noella posted a black square on Instagram and intended to delete it shortly after sharing it. She added, "If you read nothing else just know for the first time in months there is forward movement in my divorce. The episodes, but more importantly, your comments are doing more in 3 weeks than lawyers and courts in months."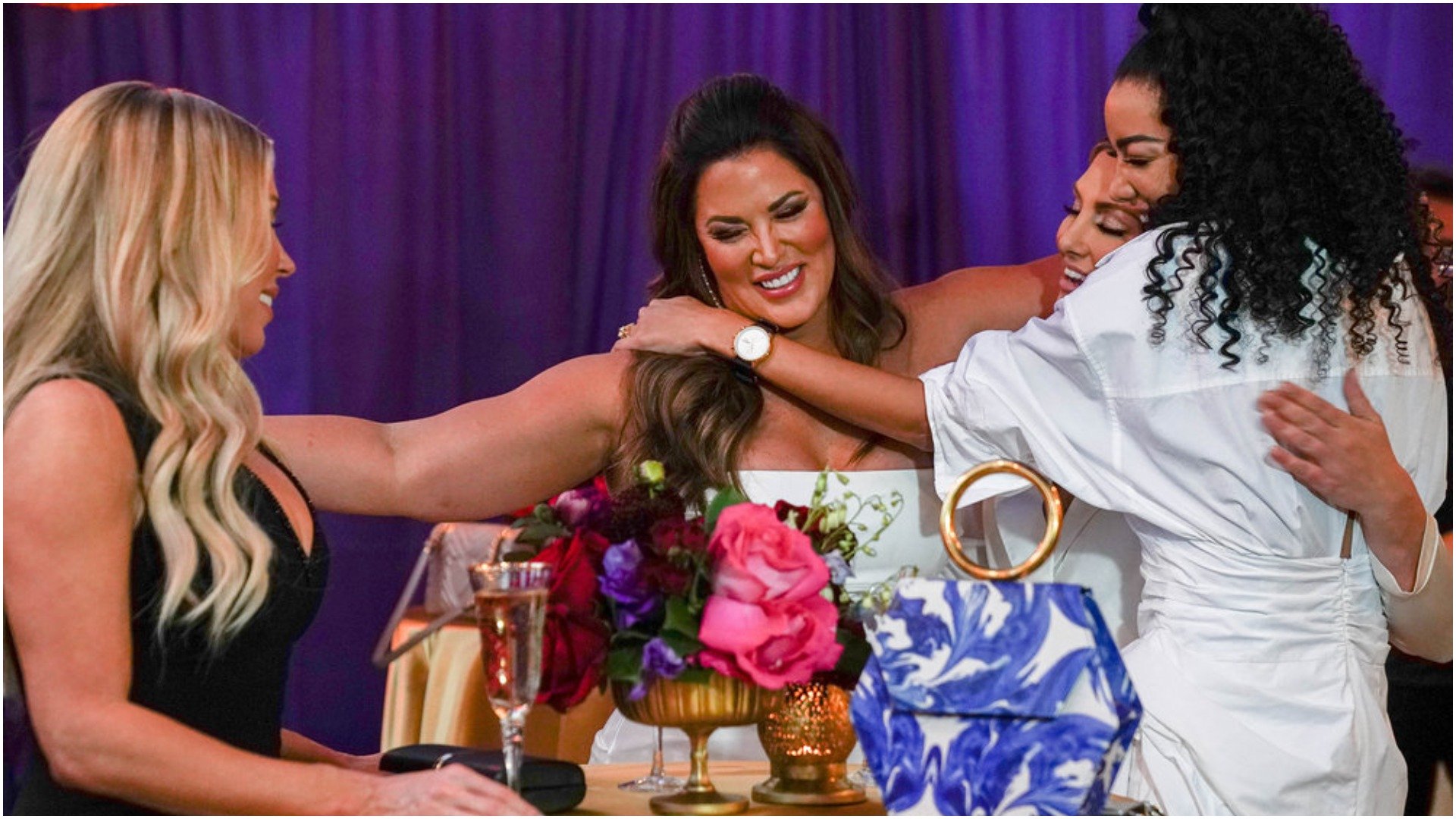 Her hope is that she and James and go into 2022 "in a fresh space and a co-parenting plan." However, the original plan the former couple reached in mediation was "very generous" to him. But merely "fair" to her regarding their son. She still wanted to give James 50% legal custody too.
She said James Bergener planned to take action against Bravo
Noella then said her attorney has advised her against publicly revealing her assets. "Legal counsel has advised me not to say what I'm about to say," she shared. "I don't care anymore, I'm fighting for my son. With the plane ($8mill) our vacation house ($14mill) etc.. we acquired during our year of marriage the $2mill I'm settling for, I know that that sounds high but can't buy a 4bd house with that in our neighborhood, I thought was more than fair."
Noella added it has been four months since they made that agreement. Plus James threatened to take legal action against Bravo.
"Since then he has refused to sign, threatened to sue the network, not seen our son, added illegal terms for me signing a retraction to Bravo," she wrote. "Pushed forward with his fraudulent divorce in Puerto Rico, tortured me by withholding funds needed for our child, etc. I'm a tough cookie and can take a lot but your support after his Christmas Eve post has given me the right combination of courage & rage to speak out."
James Bergener said his wife chose 'RHOC' over their family
Noella credits RHOC fans for giving her the strength to speak out. "My goal truly is for James to be well and for our son to know and respect his father. He had a major lapse in judgment. I will make sure he goes to therapy before reentering our son's life but if he does the work and I can forgive him so can you."
James shared a video that Noella chose RHOC over their marriage so he left. "As filming got closer and closer — she changed. Our sole focus became the show. We rarely spoke and when we did, it end up in fights," James said. "She retained an attorney and then shortly thereafter, my attorney reached out to me and said, 'Noella is filing for separation.' I had to leave."
He added, "Noella chose the show over me and the family. I love Noella but I do not know who she is anymore."