'RHOC': Peggy Sulahian Claps Back at Tamra Judge for Saying 'Housewives' Needing Subtitles Don't Belong
Peggy Sulahian, one of the former stars of The Real Housewives of Orange County is clapping back at Tamra Judge. The Bravo alum is not too pleased with what the latter said about Housewives that need subtitles. Judge suggested Sulahian didn't connect with viewers during her time on the show because of her accent. Now the former star is firing back directly at Judge.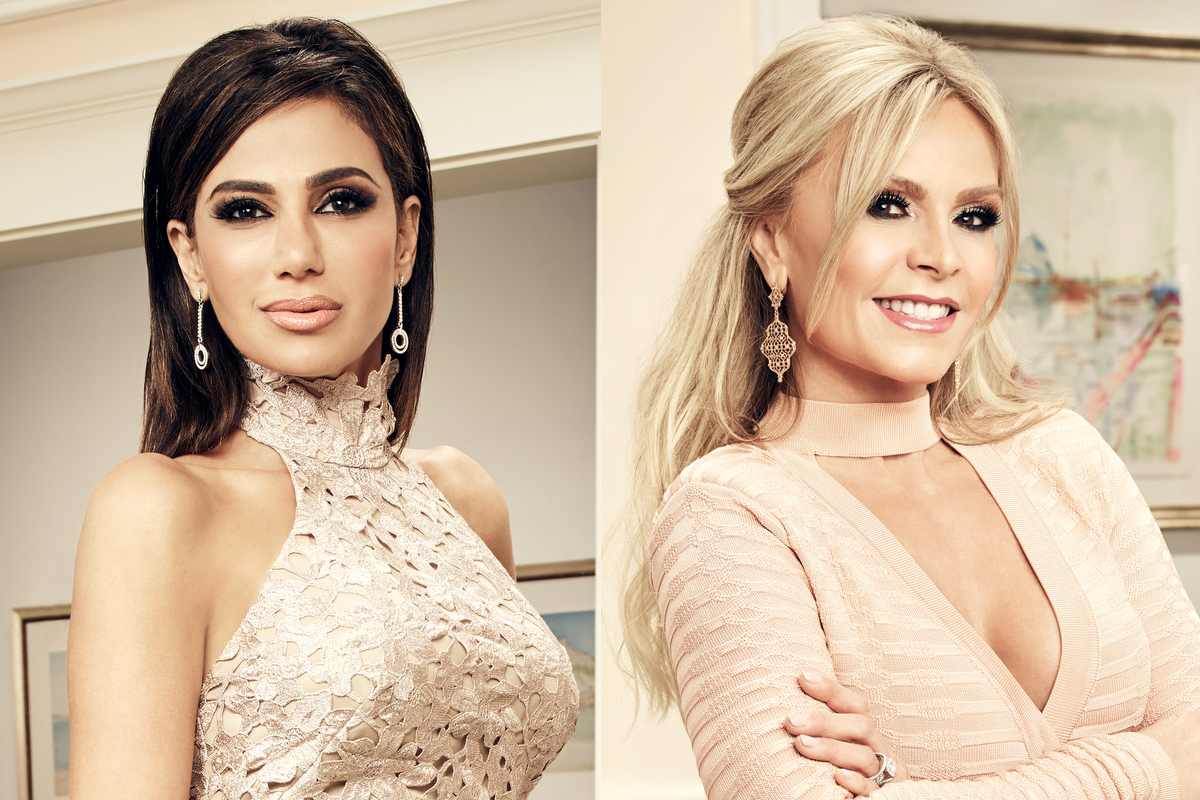 What did Tamra Judge originally say about Peggy Sulahian?
Judge is a RHOC star that is not afraid to stir the pot. The former housewife loves the controversy and talking about her time on the show. After 12 seasons on the reality series, she decided to step away when she was not offered a full-time role. In a recent interview, she called out her former co-star Sulahian who was only on the show for one season.
Sulahian was born in Kuwait to American parents and joined RHOC in season 12. Her time on the show was short as she was only able to make it through one season. Judge gave her take as to why Sulahian was not asked back.
"Anyone you have to subtitle should not be on the show. That's what I feel," Judge said in the Behind the Velvet Rope with David Yontef podcast. "If you can't understand what they're saying, that's difficult. I think she was nice, but I just don't think she was good TV. It does not mean you're a horrible person, it just takes a certain personality."
Peggy Sulahian fires back at Tamra Judge
After Judge received major backlash on social media, Sulahian is now reacting to the former's statement.
"It certainly does take a 'certain' personality to provoke discord," Sulahian told Reality Blurb in a statement. "As an immigrant to this country, I learned the language, graduated university, raised a family, and have contributed to my community."
Sulahian is proud of herself and suggested Judge resolve her issues in a different way.
"I don't believe her inability to understand me has anything to do with my accent, which I am proud of. Tamra, if you have a problem, pick up your phone and call me. Let's discuss," she added.
RELATED: Tamra Judge Shades Former 'RHOC' Co-Star Emily Simpson, Calls Her 'Dead Weight'
Tamra Judge also feuds with Kelly Dodd
Judge is not only causing waves with a former housewife, she's doing it to her former co-star Kelly Dodd. When an embarrassing old video from TMZ resurfaced that has the latter saying some unfortunate things, fans wanted to know how Judge felt about the situation.
"Yes, I do, that TMZ video is disgusting!" Judge answered the fan during a Q&A on Instagram. "Bravo shouldn't just single certain people out like Stassi [Schroeder] & Kristen [Doute]. There should be zero tolerance at this point."
In the video, Dodd is heard saying that she doesn't "like" or "know" any Black guys. Many have called Dodd a racist and have asked Bravo to cut her from RHOC like they did to the cast of Vanderpump Rules.
When one of Dodd's fans asked her on Instagram what she thought about Judge's response, Dodd fired back.
"She's just thirsty and made she got the bullet," she replied on Instagram. "Grasping for straws poor thing. I hope she finds happiness."
RELATED: 'RHOC': Tamra Judge Calls on Bravo to Fire Kelly Dodd for Past Racist Remarks