'RHOC': The Real Reason Tamra Judge Is Walking Away Ahead of Season 15
As season 15 of The Real Housewives of Orange County ramps up to start filming, fans are finding out who is not coming back. Vicki Gunvalson announced she was leaving the Bravo series for good. A day later, Tamra Judge confirmed she was exiting but her Instagram announcement was not too explicit. Following the initial report, Judge gave an interview with more insight as to why she's walking away.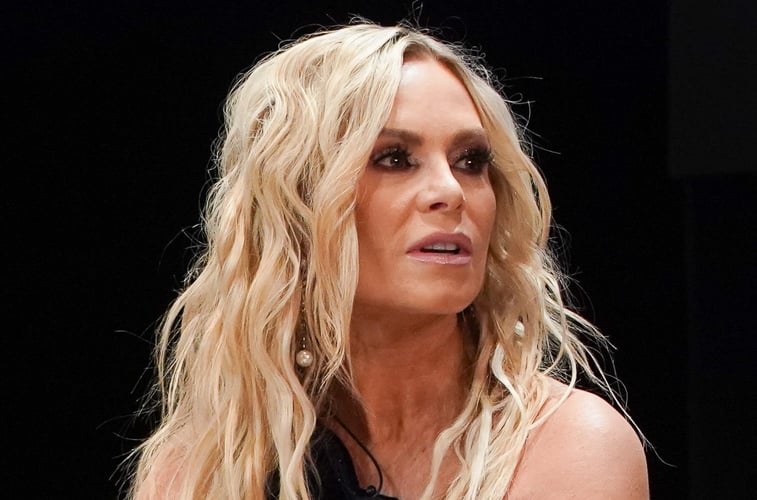 "It's been a wild ride, and after all these years, I'm looking forward to life away from the cameras," Judge told People in an interview. "I was offered a chance to come back to the show in a limited role, but would prefer to walk away on my own terms."
Judge revealed she was offered a friend role but did not take the offer. People further reported that a source said Judge was given the opportunity to appear in three episodes. Producers wanted the fitness guru to have a proper sendoff from the show she's been appearing in since season 3.
"I want to thank all the fans who have offered me their support over the years. It's meant a lot," she added.
Although Judge is enjoying a thriving business venture in the CBD world, she was clearly not ready to leave. Following the announcement she was leaving, fans noticed that she stopped following Andy Cohen and some of her co-stars.
Vicki Gunvalson also quits 'RHOC'
A day before Judge told her fans she was leaving RHOC, Gunvalson also announced she was moving on.
"I will always be the OG of the OC, but it's time to say goodbye to The Real Housewives of Orange County," Gunvalson wrote on Instagram. "It's been an incredible ride for 14 years and I want [to] thank all of you for your support, for your love and for 'whooping it up' with me along the way."
Gunvalson promised her fans she would be releasing a podcast where she would continue to be in contact with them.
"I've been working on new projects that will be exciting, empowering and inspirational," she continued. "My podcast with Westwood One will be launching soon and I will have much more to say about this on Whoop it up with Vicki. I hope you will join me on my new journey, so please stay tuned. I love all my fans, and I want to thank Bravo and Evolution for this incredible experience which my family and I have will never forget."
Cohen promised a major cast shakeup for season 15 of RHOC.
"I will tell you this. The casting for next season is some of the best casting we've had," Cohen said on Jeff Lewis Live. "I have not been this excited about casting in a long time."
The Bravo producer said that making changes to the Orange County-based show would be hard because there are great people all-around.
"It's like Bethenny leaving, it's like Vanderpump leaving… there's already a great bench of superstars," Cohen said. "So ultimately, you're upset that those people are leaving. You might have to make a hard call on Orange County, but there are great people on the show right now and there are great people waiting. You have to figure it out."
Season 15 of RHOC is expected to start airing sometime in the summer on Bravo.