'RHOC': Rick Leventhal Thinks Kelly Dodd Gets Hate Because People Are 'Jealous' – and Fox Did Not Fire Him
Rick Leventhal believes that wife Kelly Dodd from The Real Housewives of Orange County gets hate because people are simply jealous of her. Dodd also said Fox did not fire her husband and he simply decided not to renew his contract.
The couple came under fire for their controversial views and opinions on everything from public health to politics. After Dodd was fired from RHOC, Fox announced that Levanthal was no longer working at the network. And while Dodd is no longer on RHOC she continues to make waves.
Rick Leventhal thinks some 'RHOC' fans are just jealous of Kelly Dodd
Leventhal has a theory about why his wife is often targeted. "There are a lot of people who are very jealous of my wife," Levanthal said on the Behind the Velvet Rope with David Yontef podcast. "She's beautiful. She's smart." He added, "She's funny. And she has zero filter."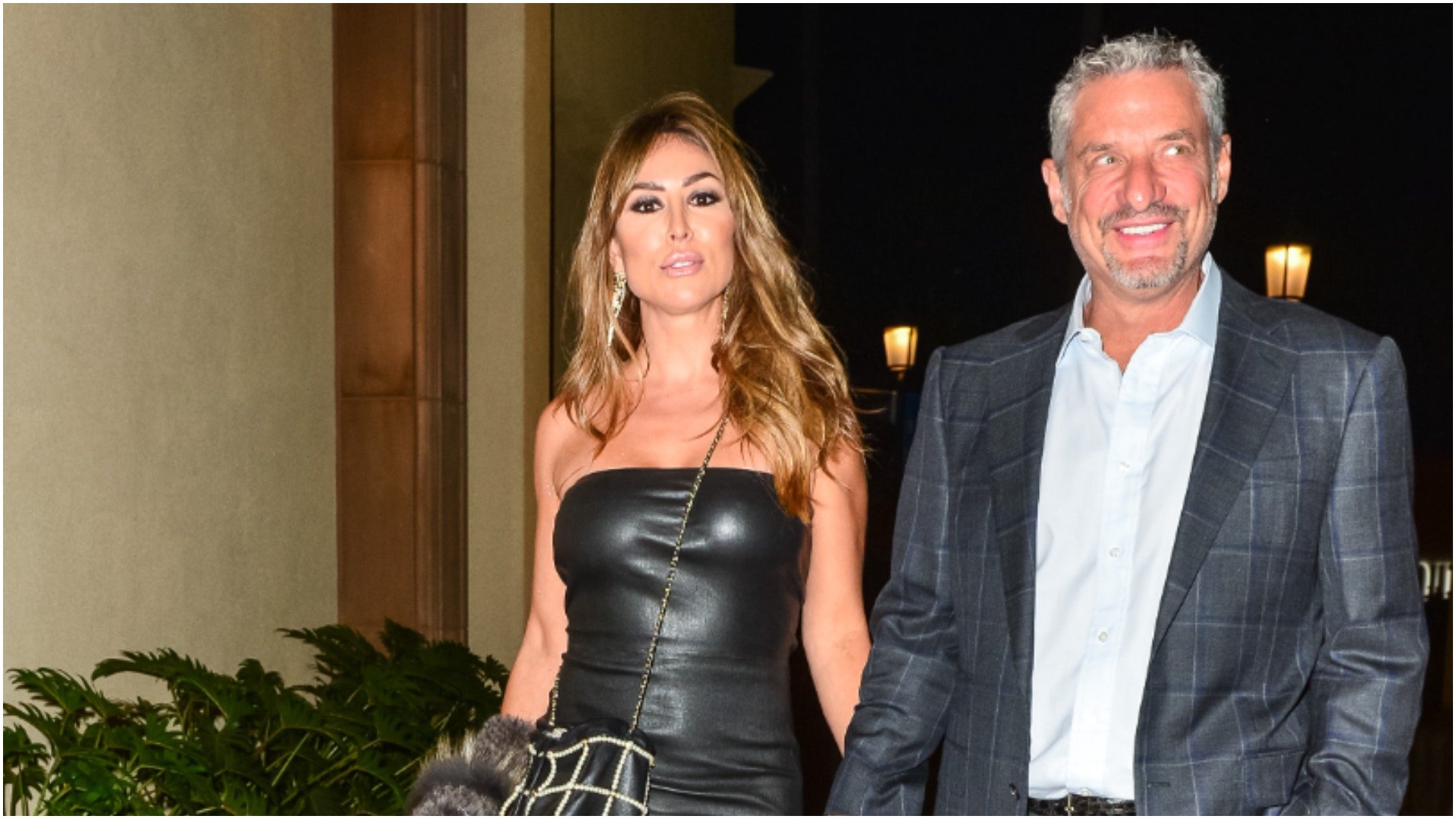 "She really does speak her mind and some people don't like that because they want to be able to do it, but they can't," he remarked. "So they're mad that she gets away with it. That she gets to do it. And I think that's a big part of it. I think they're jealous of her. They're jealous of her success and her beauty and maybe her happy marriage and they come after her."
Kelly Dodd says people twist things around
Dodd maintains that her RHOC fan base is still intact. But she lost people who were extreme woke leftists. "Well, I think that like, you know, they'll pick anything to pick on me," she said. "Or twist things, for instance, that 'Drunk Wives Matter' hat that was given to me at my bridal shower is because I'm on Housewives."
"We get drunk and it matters like literally," she explains. "And I just got a Facebook for my friend, Tamra. Tamra, she's Black and she wore like 'Wine Wives Matter' like another one. And she's Black and people went after her. And she's like, it had nothing to do with the movement of BLM. Even though I don't believe in a Marxist group, I believe in all lives matter."
"I believe in Black lives," Dodd added. "And I believe in, I'm not a racist. I mean, I grew up with African-Americans my whole life. My best friends are African-Americans. I, I don't know how they could have twisted and turned something." Dodd also said Bravo fined her $16,000 for her "general behavior" for also wearing the hat and then sharing it on social media.
Kelly Dodd says her husband was not fired from Fox
The couple also said Leventhal was not fired from Fox, but he simply decided to not renew his contract. "I had a place in Florida condo during the pandemic, but I still have my house in West Hampton, which I rent out," Leventhal said. "But listen, I love New York. I loved living there. I love the experiences I had there."
Leventhal continued. "I love being with the best of the best in that environment, but it is a grind. After 25 years and 24 years at Fox where I was first out the door for breaking news and constantly on the run. And then it just, it was a lot. And I don't miss that.
Dodd said, "He didn't get fired from Fox. And I know all these people say he got fired. He did not get fired from Fox. He worked at Fox for 24 years. His contract was up. Your eight contract. And he forced himself to move here to California. They didn't need him here."