'RHOC': Who Are the Housewives Fired and Returning for Season 15?
Season 15 of 'RHOC' is ready to ramp up production. Fans are anxious to find out which housewives will be returning and which ones have been axed.
Filming for season 15 of The Real Housewives of Orange County is around the corner. Fans are anxious to find out which housewives will be returning and which ones were let go. Vicki Gunvalson, who is known as the OG of the OC, was reduced to a friend role last season. The insurance maven recently said that she wouldn't return to the Bravo series if it wasn't full-time. That is why RHOC viewers are excited to find out the fate of each of the stars.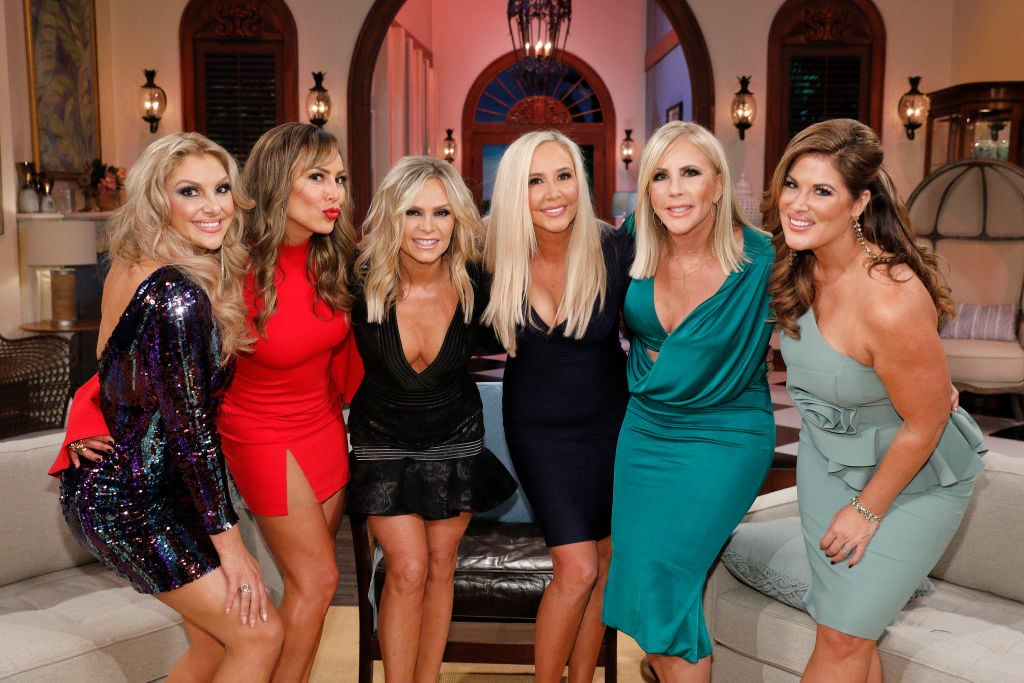 According to a new report, most of the season 14 cast will be holding an orange this year.
"Confirmed and picked up for the RHOC cast for next season are Tamra Judge, Shannon Beador, Emily Simpson, Braunwyn Windham-Burke, and Kelly Dodd," a source told Radar Online.
In the case of Gunvalson, producers did not extend a full-time role for her. However, they did invite her to return as a friend for the second year in a row.
"Vicki hasn't decided yet if she will accept a friend role again," the source revealed. "She has time to accept or decline the offer from Bravo bigwigs."
Notably absent from the pickup is Gina Kirschenheiter and her return is not confirmed as of yet.
"Gina could get something last hour but she wasn't sent a pickup with the rest of the ladies," the insider also said.
Hints of major cast shakeup
Although there were rumors that Gunvalson had been picked up as a full-time housewife again, it was never confirmed. There was doubt cast on Gunvalson's return when Andy Cohen hinted at a major cast shakeup.
"I will tell you this. The casting for next season is some of the best casting we've had," Cohen told Lewis on Jeff Lewis Live. "I have not been this excited about casting in a long time."
Cohen added that Windham-Burke was his favorite and most likely returning.
"No matter how it shakes out, it's going to be great because we have great casting. It's hard to make moves when you don't have a bench, both on the show and casting wise," Cohen also said.
Vicki Gunvalson's prior comments
Gunvalson caused great controversy during the RHOC reunion. She expected to sit throughout the whole episode but as a friend, that's not how the format works. When Gunvalson found out she had to get off the couch, she was less than excited.
"First of all, when they told me I was going to have a reduced role, I said, 'I'm never a Friend. I started this franchise. I'm never going to be a Friend.' They said, 'We'll never use those words.' And they've been using those words," Gunvalson told Entertainment Tonight. "I will never come back part-time. I'm either all in or all out. I'm not a part-time girl."
Gunvalson has always referred to RHOC as her show as she feels producers created it around her life.
"I run a big insurance company and I'm having my best year ever with that. What gives me more peace, you know, I love Bravo and I love my journey here, but they're not ever going to do this to me again, because I don't deserve that," Gunvalson added.