'RHOC': Tamra Judge and Vicki Gunvalson Shade Series for Excluding Them and Shortened Season 15
Tamra Judge and Vicki Gunvalson were cut from The Real Housewives of Orange County ahead of season 15. However, the are both still heavily involved in the drama from afar. The former stars are throwing shade at their former co-stars after they learned their episode count was trimmed.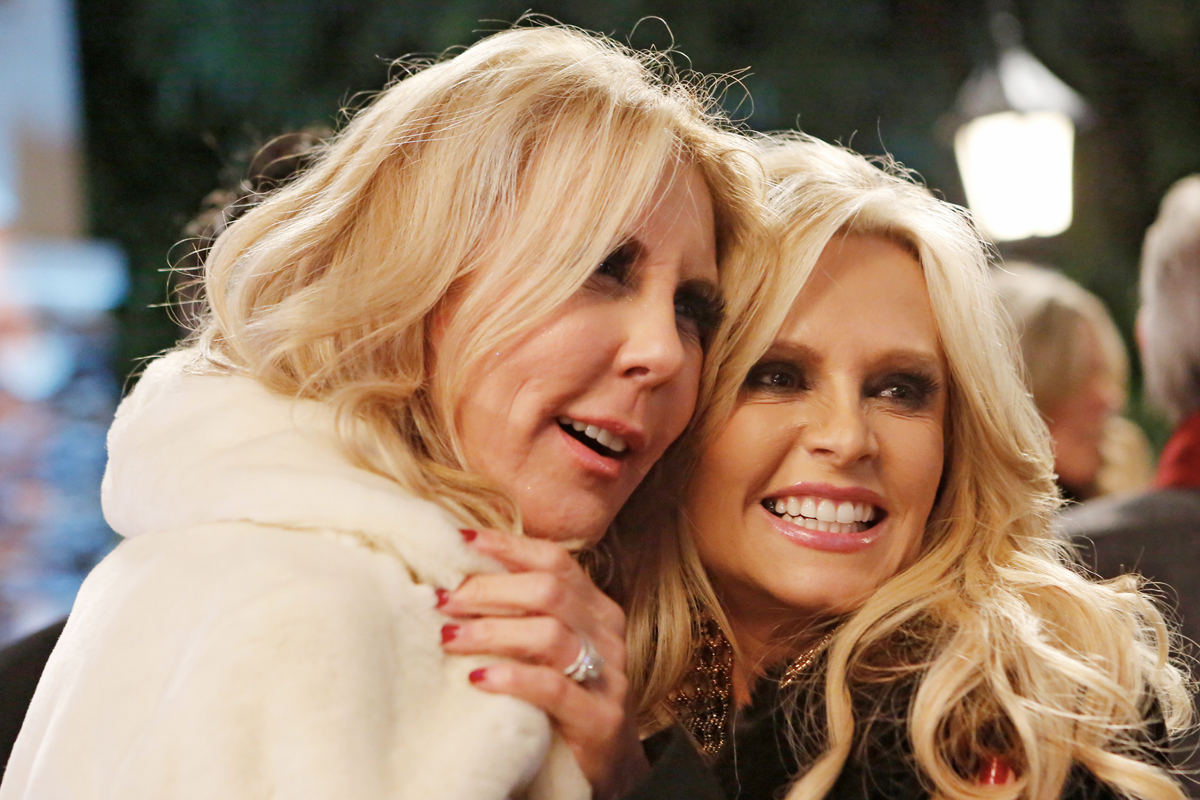 What is going on with 'RHOC' Season 15?
The new season of RHOC has faced a pandemic that delayed their production. It was back in February that the ladies of Orange County started filming season 15 but had to take a step back in March when the pandemic hit. There was much uncertainty about the coronavirus and there was no set protocol for how to proceed during this time.
Filming for the show resumed in July and now Judge and Gunvalson have confirmed they wrapped up production. The two former Housewives were tipped off that the season finale was filmed with only half of the normal episodes they usually film.
"They filmed the season finale two nights ago and oddly enough, we weren't invited," Judge said while having brunch with Gunvalson.
"And guess what?" Gunvalson chimed in. "The episodes are down to 12 versus 22… Maybe there's no content because they are fake bit**s."
Judge cut away from Gunvalson as she was spilling the tea and they both switched the conversation,
Tamra Judge lands a new job
Judge has moved on from Housewives and recently landed a new job, which was a return to her passion of real estate.
"Going back to what I love," Judge teased on Instagram.
The former Bravo TV personality was already busy with her CBD business as well as restructuring her CUT Fitness establishment.
"I'm going back into real estate," Judge revealed on RealiTea with Derek Z. "I've signed up with a luxury real estate agency."
Judge revealed that she would be working with another Bravo alum from Real Estate Wars, John McMonigle.
"He has a beautiful office in Corona del Mar called Agent Inc.," she added. "My girlfriend works there and she talked me into it."
For Judge, going back into real estate will be a smooth transition as she has always kept up with the market.
"I love houses, I am obsessed with houses," she continued. "Something that people don't know about me is that I am on the MLS every single day. I love home decor… I love helping people [and] I can just tour houses all-day-long so why not get paid for it?"
Throwing shade at 'RHOC'
It's not the first time Judge throws shade at her former co-stars as they moved on to film season 15 of the iconic reality series. When the TV personality made an appearance on Kickin' Back with Kelly, she said she was not hopeful of the changes.
"[RHOC] has changed so much. It's so different now [and] we've had so many cast members that didn't work out," Judge expressed.
"It's hard for the viewers too. They're not really invested," Judge added. "That's my concern for the show right now. There's a lot of new people on the show. A lot."
RHOC Season 15 is set to see the return of Kelly Dodd, Shannon Beador, Braunwyn Windham-Burke, Emily Simpson, and Gina Kirschenheiter. Bravo has not confirmed what new additions the show would have.