'RHOC': Season 15 Taglines for 'The Real Housewives of Orange County' Revealed
A new season of The Real Housewives of Orange County is about to land on Bravo. Kelly Dodd, Shannon Beador, Braunwyn Windham-Burke, Gina Kirschenheiter, and Emily Simpson are back for season 15. After Vicki Gunvalson and Tamra Judge were axed, Elizabeth Vargas is joining the cast for the upcoming season. The new taglines have dropped and we now know what each housewife's new phrase is.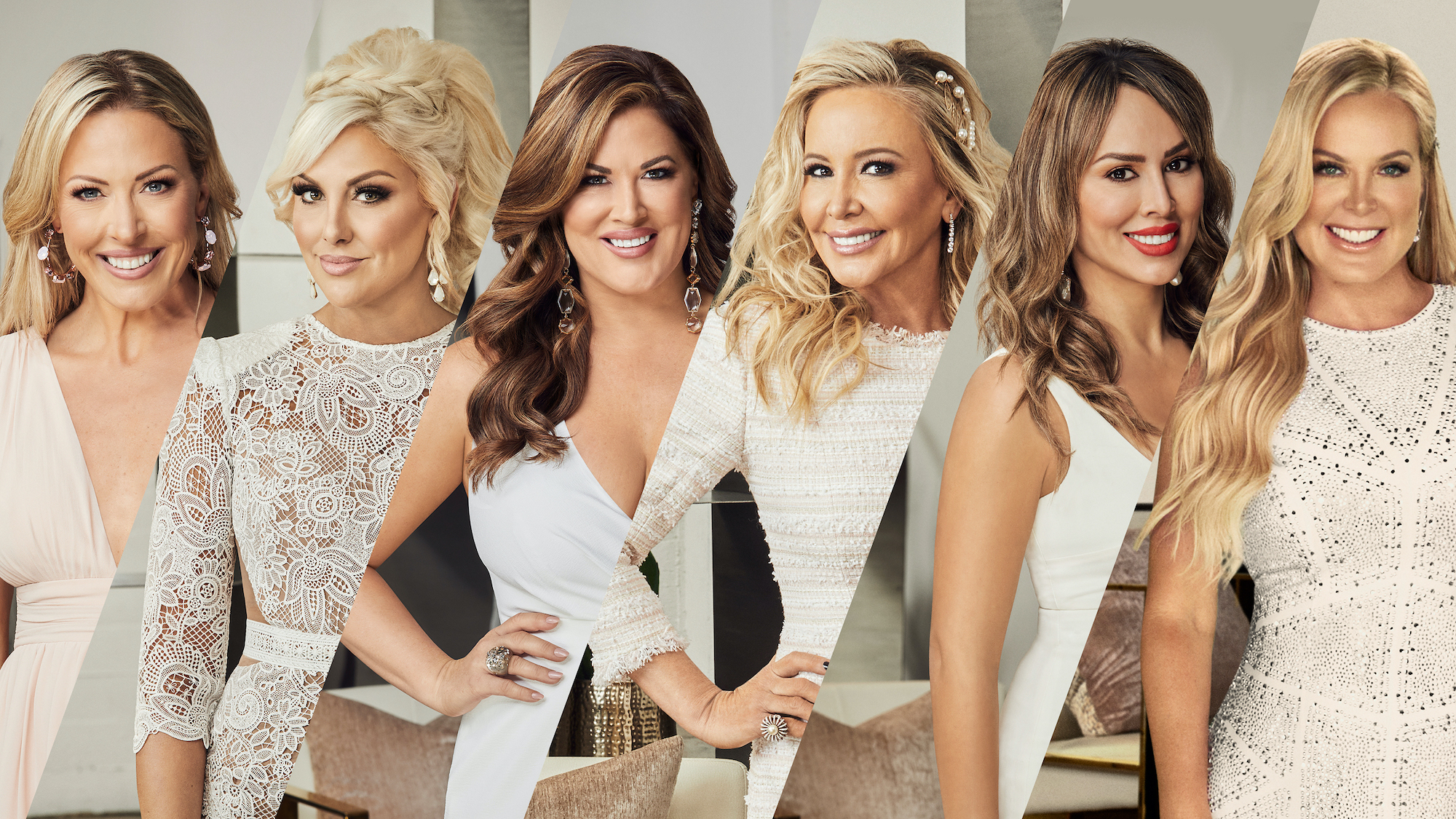 What are the 'RHOC' Season 15 taglines?
Every season, The Real Housewives debut new taglines that match their storyline for the show that particular year. The phrases have become part of the franchise and fans are always eager to find out what each housewife has to say. With RHOC close to premiering on Bravo, the cable network revealed the season 15 opening sequence.
Kelly: "Don't judge me for what I do. In fact, just don't judge me at all."
The intro starts off with Kelly, who has been facing severe backlash throughout the year for denying the severity of the coronavirus.
Braunwyn: "Cheers to bad choices — then making better ones."
As a second-year housewife, Braunwyn will continue to showcase her young spirit and personality that has been a hit with viewers.
Gina: "Those who live in small houses should definitely throw stones."
This tagline from Gina has confused many fans. Our interpretation of it might have to do with the proverb about "those who live in glass houses." Since Gina has been on the receiving end of criticism, it might be the year she finally fights back.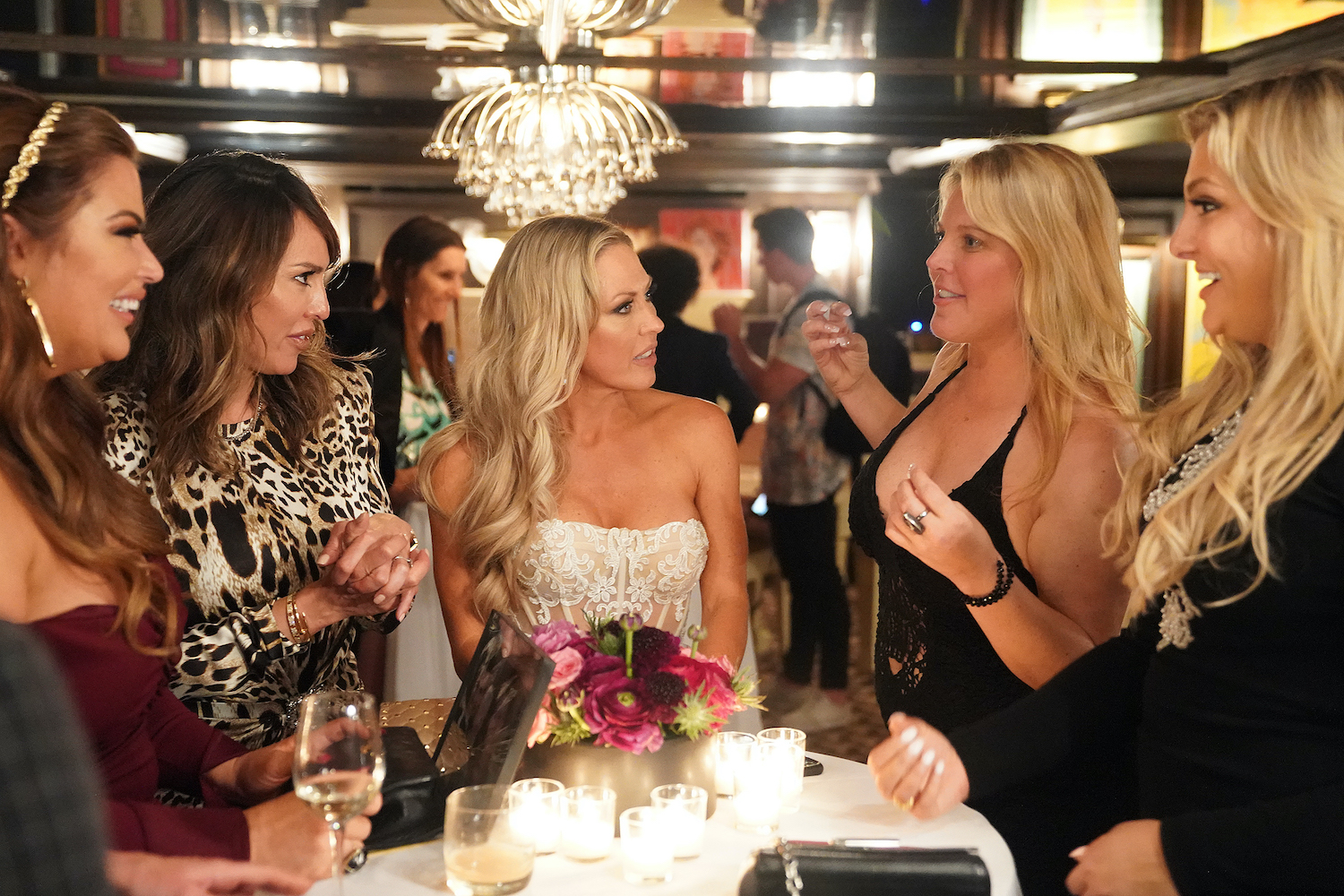 Emily: "Life is full of beautiful curves, and so am I."
Emily embraces her curves as well as the curveballs life has thrown at her.
Elizabeth: "I earned my money the old-fashioned way: marrying it, then making more."
As the newest orange-holder, Elizabeth comes into the franchise making a bold statement. She is not afraid to say she married a rich man and smart enough to take that opportunity and empower herself.
Shannon: "I've closed the old Bea-door and opened a new one."
The longest-tenured housewife of RHOC is known for her puns and her tagline reflects her outlook on her life after divorce.
Shannon Beador doesn't talk to Vicki Gunvalson and Tamra Judge
Ahead of the RHOC Season 15 premiere, Shannon finally revealed why she dropped Vicki and Tamra as friends. The three of them called themselves the "Tres Amigas" and seemed to hold an unbreakable bond. However, after Vicki and Tamra were not offered to return, Shannon distanced herself from them.
"I really have no reason to be around them anymore," Shannon told Entertainment Tonight. "We live, like, 45 minutes away from each other, so it's not like we're in the same social circles or anything like that. I don't know when I would ever potentially run into them again."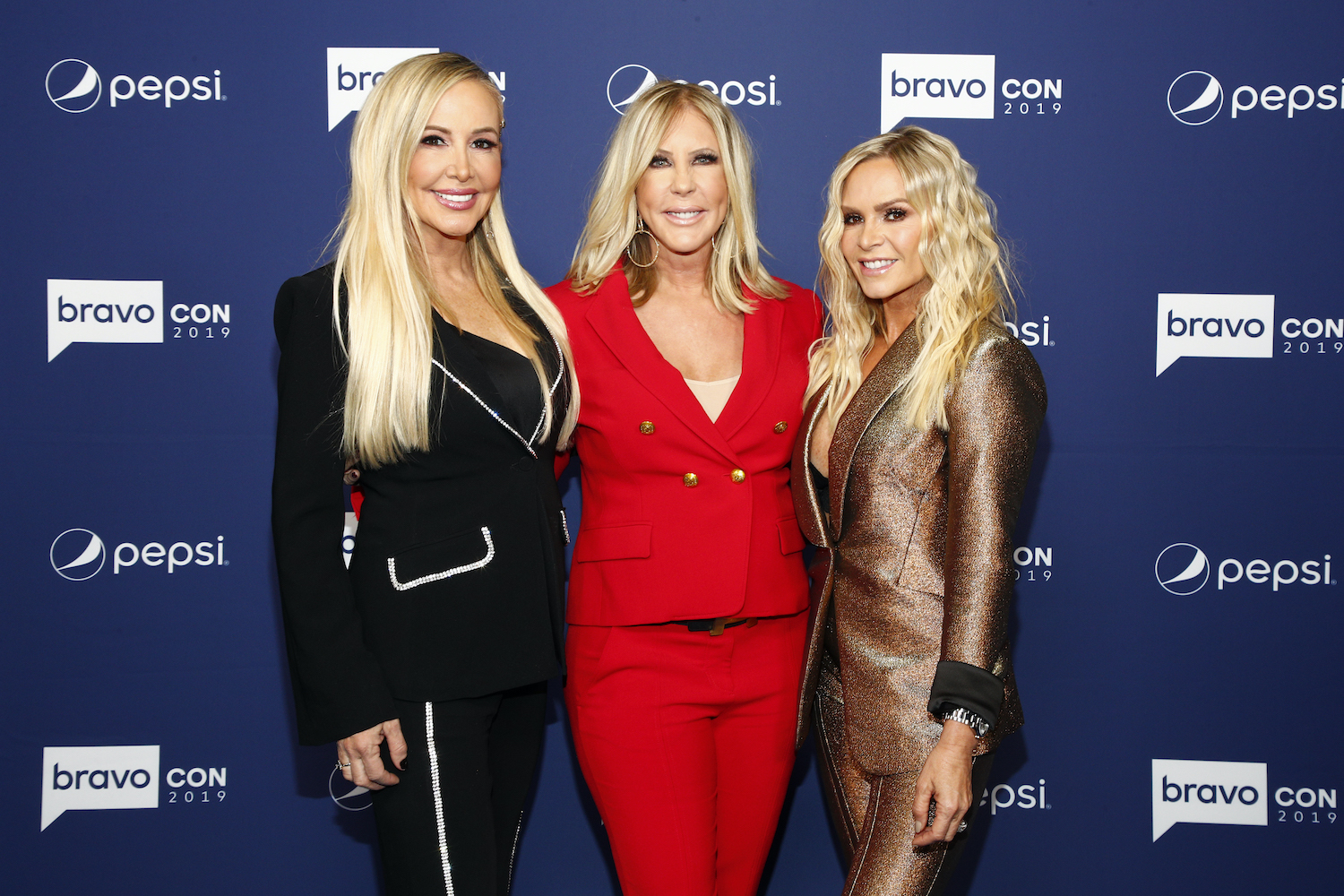 Vicki was not too happy with what she read Shannon said. The OG of the OC stated that Shannon had been absent since Vicki announced her departure from the show.
"Shannon is a selfish, narcissistic, ego-driven person who only cares about herself," Vicki told Celeb Magazine.
In the same vein, Tamra fired back and called Shannon out.
"Please stop saying you're a loyal friend! Your ET interview was filled with hypocrisy & lies and if you want to keep it up I'll bring out receipts," she posted on Instagram.
The Real Housewives of Orange County Season 15 starts on October 14 at 9 p.m. ET on Bravo.