'RHOC' Season 15: Tamra Judge Claims She Still Misses Shannon Beador Despite Being Ghosted
During Tamra Judge's 12-season run on the Real Housewives of Orange County, she was close friends with Shannon Beador. The duo joined forces with Vicki Gunvalson and called themselves the Tres Amigas. They often teamed up against their fellow RHOC co-stars, like Kelly Dodd. But now Tamra has left the show, and she says that Shannon ghosted her. Still, Tamra misses her former bestie.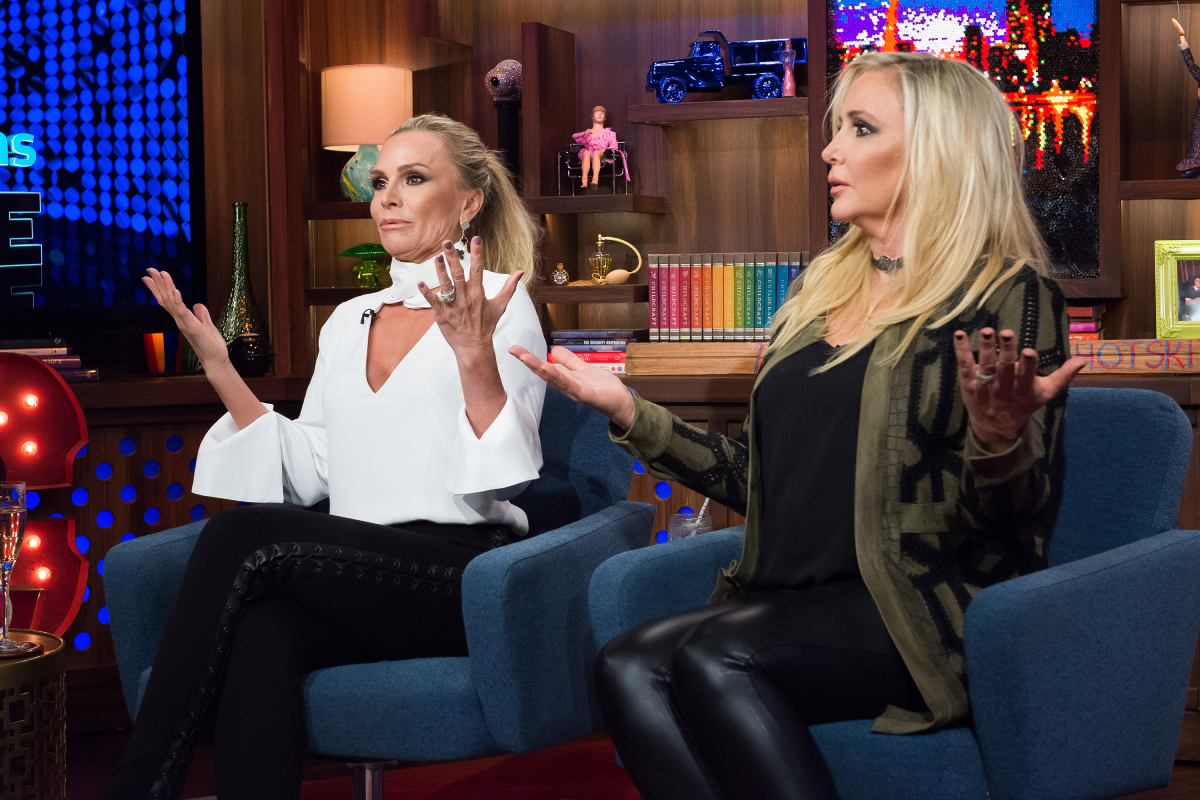 Tamra Judge and Vicki Gunvalson have moved on from RHOC
Tamra and Vicki have teased fans over the summer about a new show they are working on together post-RHOC. The ladies celebrated their new project with a "girls' night out" back in June at Five Vines Wine Bar.
Tamra posted a pic of her with Vickie and a group of friends. She wrote in the caption that they were "celebrating something exciting." She also added a hashtag for her and Vicki's "new show."
When a fan asked in the comments section why Shannon wasn't in the photos, Tamra immediately replied, "She's vile."
Fans angrily called out the reality stars for not wearing masks in their pics while out celebrating at a bar. But, Tamra wasn't having it. She responded, "No mask required. Go f**k yourself."
As Reality Blurb first noticed, another fan compared Tamra's lack of social distancing to Kelly Dodd's controversial coronavirus posts. Tamra told the fan at the time that she has been home for four months. She added that the OC has opened up, and told the fan to "Eat sh*t."
Tamra Judge has not spoken to Shannon Beador in 6 months
During a recent appearance on Jeff Lewis Live, Tamra revealed that she hasn't spoken to Shannon since February.
"There was no big fight that happened between us," Tamra noted. "I was going through a really, really hard time in my life."
She explained that she isn't a needy person, but she was in a place where she really needed her best friend. Tamra was walking away from a big contract and a show she had been part of for 12 years. She was also scared about her ex-husband Simon Barney's cancer battle. And, she was in the middle of a move.
RELATED: 'RHOC': Tamra Judge Now Claims Her Exit Was a 'Mutual Decision' and Hints That She Is Already Planning Her Return to TV
With so many changes at once, Tamra wanted a friend to talk to. But, all of her calls to Shannon went to voicemail. Shannon did call Tamra back in February, but she says it was because Tamra needed something from her.
Tamra says she never heard from Shannon again and now she feels betrayed. Tamra also pointed out that she was there for Shannon when she was going through a divorce, even though she was not an "easy person to deal with."
The 'RHOC' cast just finished filming season 15
Tamra and Vicki were part of an Instagram Live in mid-August, and they both took the opportunity to throw some shade at Shannon. Tamra told fans there was officially "no more Tres Amigas."
The CUT Fitness owner added that the current RHOC cast had just finished filming season 15, but neither she nor Vicki were invited. The Coto Insurance CEO says that the new season of RHOC – which had production halted due to the pandemic – will be the shortest since season 3 in 2007.
RELATED: Tamra Judge's 'RHOC' Salary Revealed Amid Rumors She Was Fired Before Season 15
"And guess what? The episodes are down to 12 vs. 22," Vicki shared. "Maybe there's no content because they're all fake b*tches!"
RHOC reportedly hit pause on production in March, but resumed in May. The ladies gathered last month at Shannon Beador's house for a "socially-distanced catch up" session.
According to Us Weekly, Bravo has not confirmed the official episode count for season 15 of Real Housewives of Orange County. They did, however, say it would be a short season "because of COVID."