'RHOC' Season 16: Bravo Drops Braunwyn Windham-Burke, But Adds Her Friend Noella Bergener
Real Housewives of Orange County has announced a major cast shakeup. After two seasons — and a ton of drama — Braunwyn Windham-Burke is officially out. However, according to an insider, Bravo will be adding her friend Noella Bergener for season 16.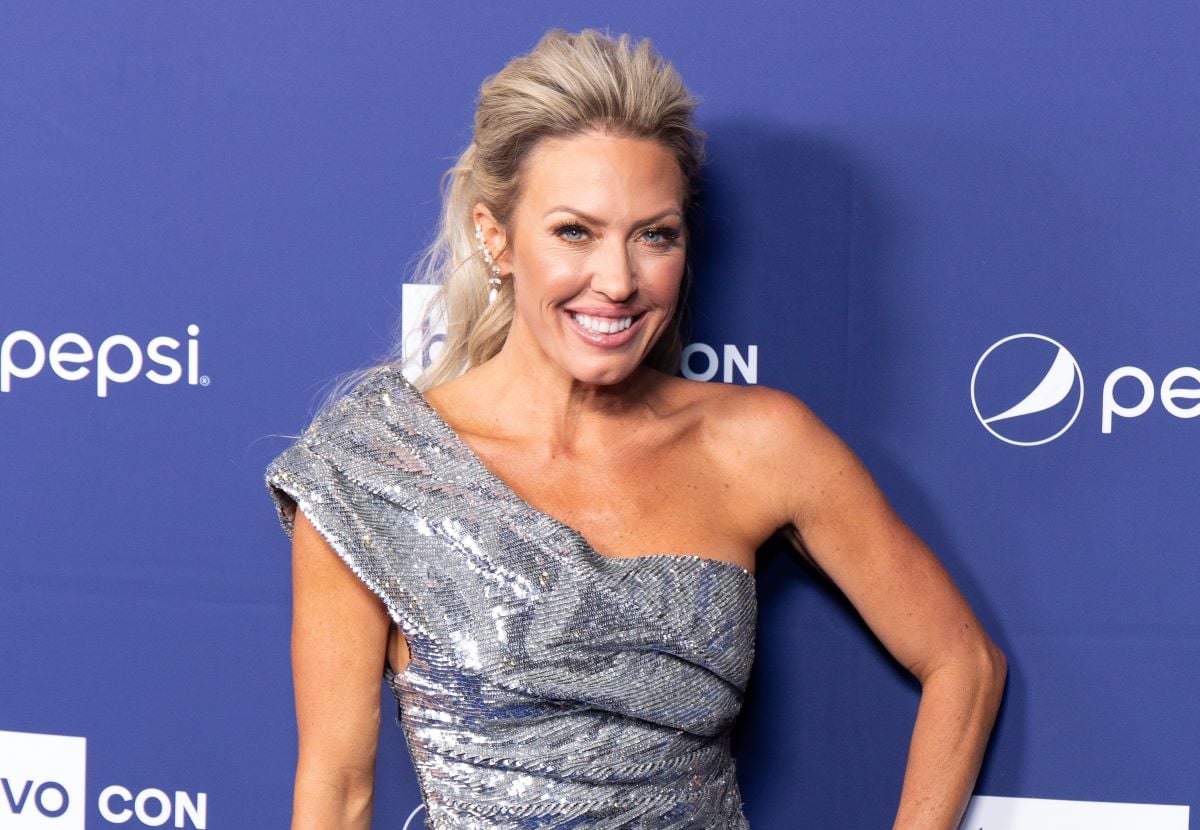 Braunwyn Windham-Burke made some personal revelations in season 15 of 'RHOC'
A mom of seven, Braunwyn joined RHOC in 2019 ahead of season 14. She butted heads with the OG of the OC, Vicki Gunvalson, during her first season on the show. Then in season 15, Braunwyn made a series of personal revelations. The Barefoot in Heels blogger admitted that she was an alcoholic. She also revealed that she was a lesbian.
"I am on a journey of sobriety, I am redefining my marriage, I am finding myself," she said on the season 15 finale, before a producer asked: "Who is Braunwyn?"
"Braunwyn is an amazing mom, a good friend and she is a big ol' lesbian," Braunwyn said. "I like women and it's beautiful. This is the real me."
Bravo chose not to renew her contract
Braunwyn's exit was not her decision. Instead, Bravo chose not to renew her contract. The 43-year-old says that she is "incredibly sad" to be giving up her orange, but she's grateful that she was able to "get sober and stay sober on reality TV."
"I'm incredibly sad to not be able to come back to The Real Housewives of Orange County next year. I loved every moment of being a Housewife, and am so proud of my time on the show – the good, the bad, and the in-between," Braunwyn told PEOPLE.
'RHOC' is adding Braunwyn Windham-Burke's friend to the cast
According to E! News, Bravo already has an eye on Braunwyn's replacement — her friend Noella Bergener.  RHOC fans first met socialite Noella, 36, during season 15. That's when she and Braunwyn got together to talk about the former RHOC star's 20+ year marriage to her husband, Sean Burke.
During Noella's guest appearance, Braunwyn described her as "the life of the party." She added that Noella "doesn't hold anything back. She is unapologetically herself."
Noella is married to accident attorney James Bergener. They live in Pelican Crest in Newport, California, with their 8-month-old son and 5-year-old daughter.
2 more cast members got the axe
In addition to Braunwyn, Bravo also opted not to renew the contracts of Kelly Dodd and Elizabeth Lyn Vargas. Kelly has been causing trouble on RHOC for five seasons, while Elizabeth only got one season before getting her pink slip.
There will also be another addition to the cast besides Noella. Heather Dubrow will be returning after a four-year absence. She left in 2017 after starring on RHOC for five seasons. Heather is an actress and shares four children with husband Terry Dubrow, a plastic surgeon who is the star of E!'s Botched.
Braunwyn Windham-Burke is proud to be the first gay Housewife in the franchise's history
As for Braunwyn, she says it was an "incredible honor" to come out during her time on RHOC and become the first gay Housewife in the franchise's history. She also admitted that she may have been "too much for some" fans. But, she says that's okay.
"I am real, and I am happy being me. I'm so grateful to those who have stood by me," Braunwyn says. "There is a lot more to my life, and I hope you'll stick with me on this journey as I move forward in my next chapter."
Real Housewives of Orange County is currently on hiatus. Episodes are available for streaming on Hulu and Peacock.