'RHOC' Season 16 Trailer Features Shocking Bonds and Someone Gave Heather Dubrow's Daughter Pornography?
The 'RHOC' Season 16 trailer celebrates the return of Heather Dubrow after a five year hiatus from the show. She instantly bonds with Gina Kirschenheiter and old drama returns with Shannon Beador.
The Real Housewives of Orange County Season 16 trailer includes the return of Heather Dubrow, her budding friendship with Gina Kirschenheiter, and old drama with Shannon Beador. And that only scratches the orange's surface.
The trailer is a blur of girls' trips, dinner parties, new friendships – and who gave Dubrow's daughter pornography as a gift?
'RHOC' Season 16 trailer celebrates Heather Dubrow's return
Dubrow returns after a five-year hiatus joining Beador, Kirschenheiter, and Emily Simpson. The cast also welcomes Noella Bergener and Jennifer Armstrong, who steps in for outgoing cast members of Kelly Dodd, Braunwyn Windham-Burke, and Elizabeth Lyn Vargas.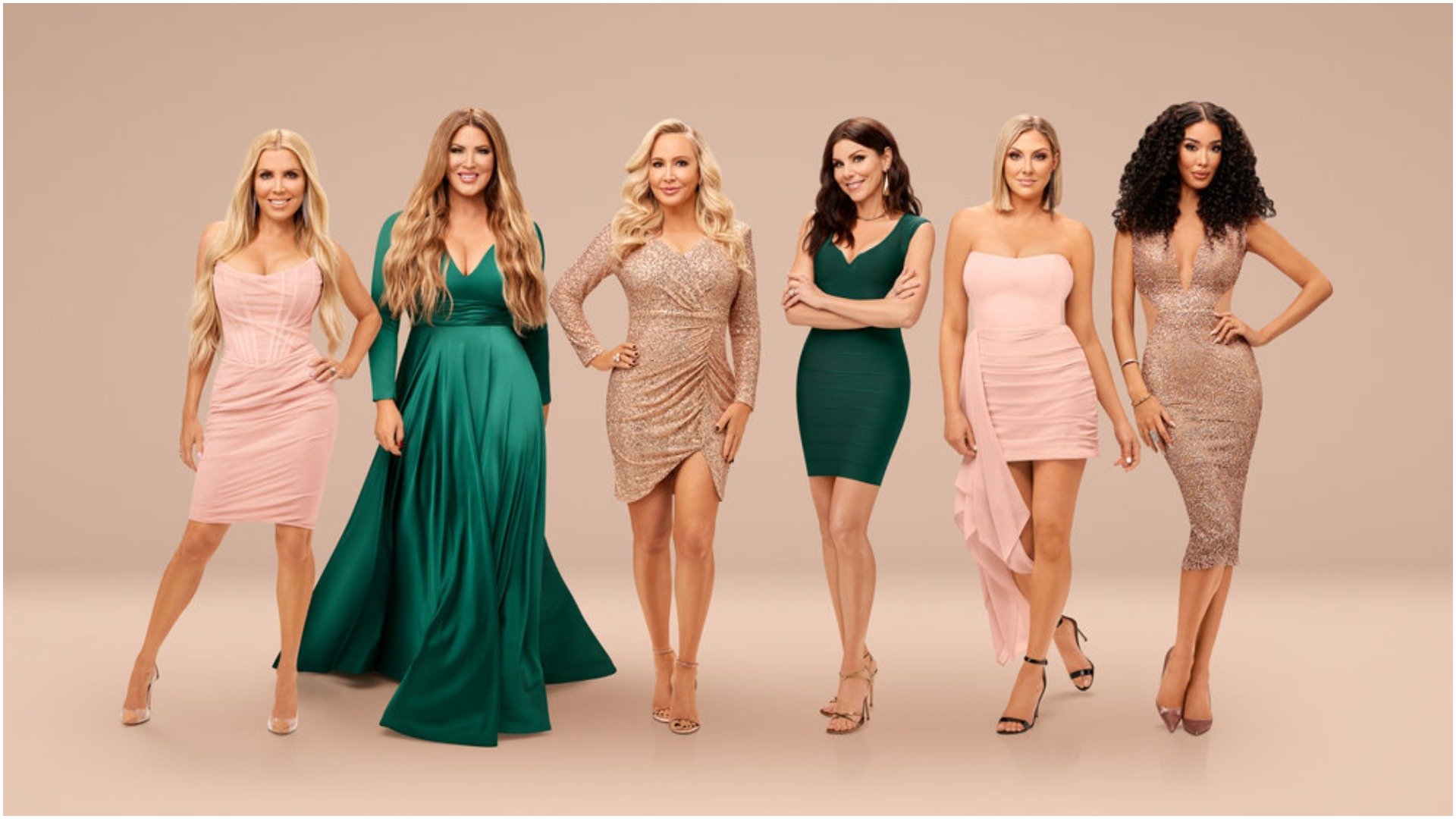 She is seen walking into a mansion at the beginning of the trailer as the gates to Coto de Caza close. Dubrow's return also means the return of her signature "champs" and a tour of her sprawling 22,000 square foot home in Crystal Cove she shares with her children and Dr. Terry Dubrow.
Dubrow becomes fast friends with Kirschenheiter and it seemingly drives a wedge into the group, especially with Beador. And while Dubrow reunites with Beador, they " instantly find themselves at odds over loyalty and betrayal," according to Bravo.
What is the teaser about porn in the season 16 trailer?
During a dinner party, Dubrow says to one of the cast members, possibly Bergener: "I didn't want to invite you because you gave my daughter pornography as a gift." Earlier Bergener is seen meeting Dubrow's daughter Max.
"Are you Max?" Bergener says to Dubrow's 17-year-old daughter. "Hi, Max! I'm bisexual too."
But Kirschenheiter is seen getting heated and storming away during the same dinner too. Aside from the walk-off she's living her best life, still with boyfriend Travis and co-parenting with Matt. She also launches her own skincare business and some of the cast thinks her ego may be getting too big.
Beador too is a successful business owner and happily nesting with boyfriend John. But she hits a wall with Dubrow, which leads "to issues of trust with Gina and Emily."  At one point she tries to call Dubrow and her call gets sent to voicemail. "I think I just got declined," she says. But Bergener knows drama is brewing. "That wasn't a decline. That was a block."  
The trailer also features new cast members
Simpson and husband Shane joke about still being married in the RHOC Season 16 trailer. He (finally) passed the bar and is now busy with work. This leaves her extra time to meddle in some of the conflicts. This includes getting a little too nosey about Bergener's divorce, which apparently blindsided her.
Bergener bonds with Beador as she watches the lavish lifestyle she was accustomed to living, being yanked out from underneath her. "With news of a recent death in her family, Noella finds her emotions, patience, and friendships tested," according to Bravo. "But that doesn't keep her from doubling down and speaking her mind even when it results in a fiery backlash."
Rounding out the cast is Dr. Jennifer Armstrong, who provides the cast with cosmetic procedures. She quickly bonds with Dubrow, whose husband is a plastic surgeon and star of Botched. But Armstrong doesn't really connect with Bergener.
The Real Housewives of Orange County returns for season 16 with a supersized premiere on Wednesday, Dec. 1 at 9:15 – 10:15 pm ET/PT on Bravo.