'RHOC': Shannon Beador's Ex-Husband, David Is Now Engaged and Reveals How He Plans to Celebrate
David Beador is now engaged to Lesley Cook. Find out how they're celebrating and more about his divorce from Shannon Beador.
David Beador's split with Shannon was heavily covered on Real Housewives of Orange County. Now they are both moving on with new relationships. It has been revealed that David just took a big step by getting engaged to Lesley Cook. Find out how the engaged couple is celebrating together and more.
Shannon and David Beador divorced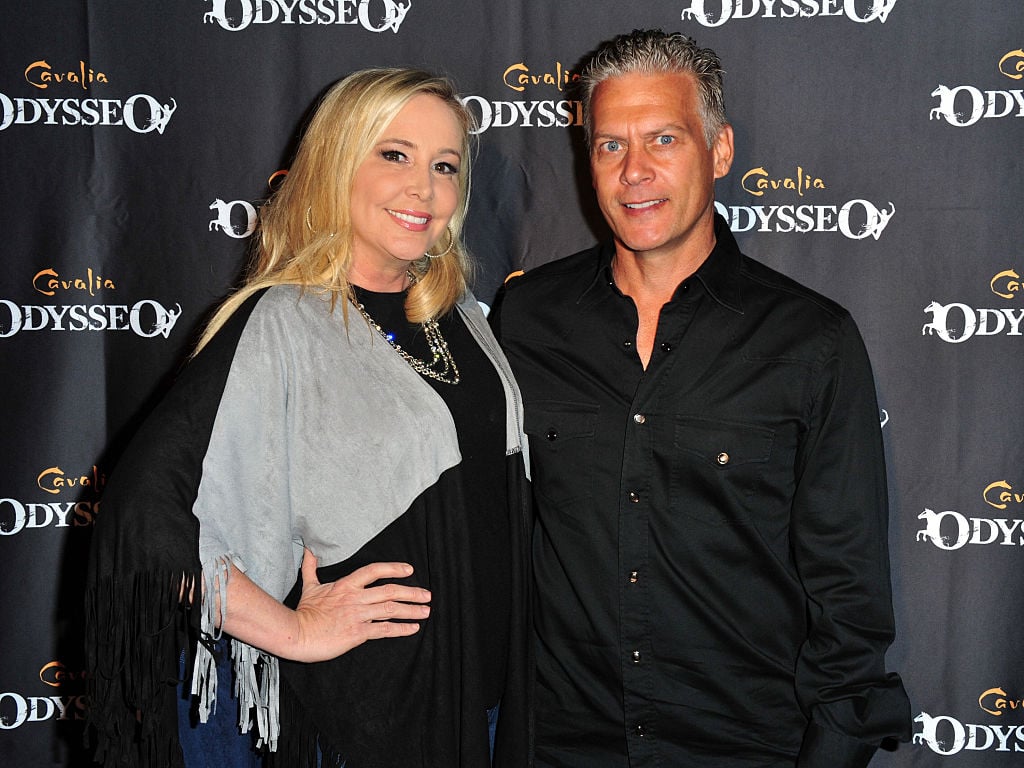 The former couple announced their separation after 17 years of marriage. "It's heartbreaking for me and my daughters that this is the road that had to be taken but it's the only way," Shannon told People. "I felt alone in my marriage. You can do what you can to keep your family together, but you have to have willing parties. You need two people to make a marriage work, and that just wasn't happening in our relationship."
It was previously revealed that her husband cheated in season 10 of RHOC. "I caught him whispering to this person on the phone," Shannon said during a therapy session. "I knew something was wrong I was told I was crazy. I saw all the hotel receipts. I asked him one last time, 'Are you having an affair?' He said, 'Yes.'"
They later got divorced in 2019. They came to a private settlement. An insider claimed the reality star celebrated by going to a restaurant, according to E! News.
Shannon then posted a picture with Gina Kirschenheiter on Instagram. She captioned it with, "A tough day that ended in celebration and I ran into this friend."
They later started dating other people
David started dating Cook back in 2017. She talked to Us Weekly about how their relationship started.
"We met at a SoulCycle class. We love to work out together," Cook revealed. Shannon didn't hold back in sharing her disappointment in that news.
"It hurt when I first found out, just the way that I found out because they were doing this public, Instagram, childish nonsense," the reality star said. "I knew I was going to be replaced and that's fine … It could be any girl, it's just the timeframe, that's all."
The mother has since started dating John Janssen. "Did I ever think that I could meet someone that would provoke such emotion in me, and have all of the qualities that he possesses? No," she told Hollywood Life.
David is now reportedly engaged
The ex-husband is now reportedly engaged to Cook. It has been nine months since his divorce settlement.
People reports that Cook made an Instagram post to announce the news on Jan. 30. She posted a selfie of her showing off a ring with him being shirtless. Cook then posted another picture of her fiancé and the rock with the caption, "Looking forward to eternity with my love. I LOVE YOU LOVE!!!"
David also gave a statement about the news to People. "Yes, Lesley and I are excited to be engaged. We are celebrating in Miami and then going to the Super Bowl," he said.