'RHOC' Star Kelly Dodd Finally Breaks Silence After Backlash for Mocking 'Black Lives Matter'
Kelly Dodd is no stranger to controversy and she recently landed in in hot water once again. The 'RHOC' star used a cap that mocked 'Black Lives Matter' and fans are outraged.
Kelly Dodd from The Real Housewives of Orange County is no stranger to controversy. The Bravo star has been outspoken about the pandemic and played it down when it broke out in the United States. Dodd is engaged to Fox News reporter Rick Leventhal and recently had a bridal shower where she stirred up drama. Fans noticed Dodd mocked Black Lives Matter and she is now breaking her silence and explaining what happened.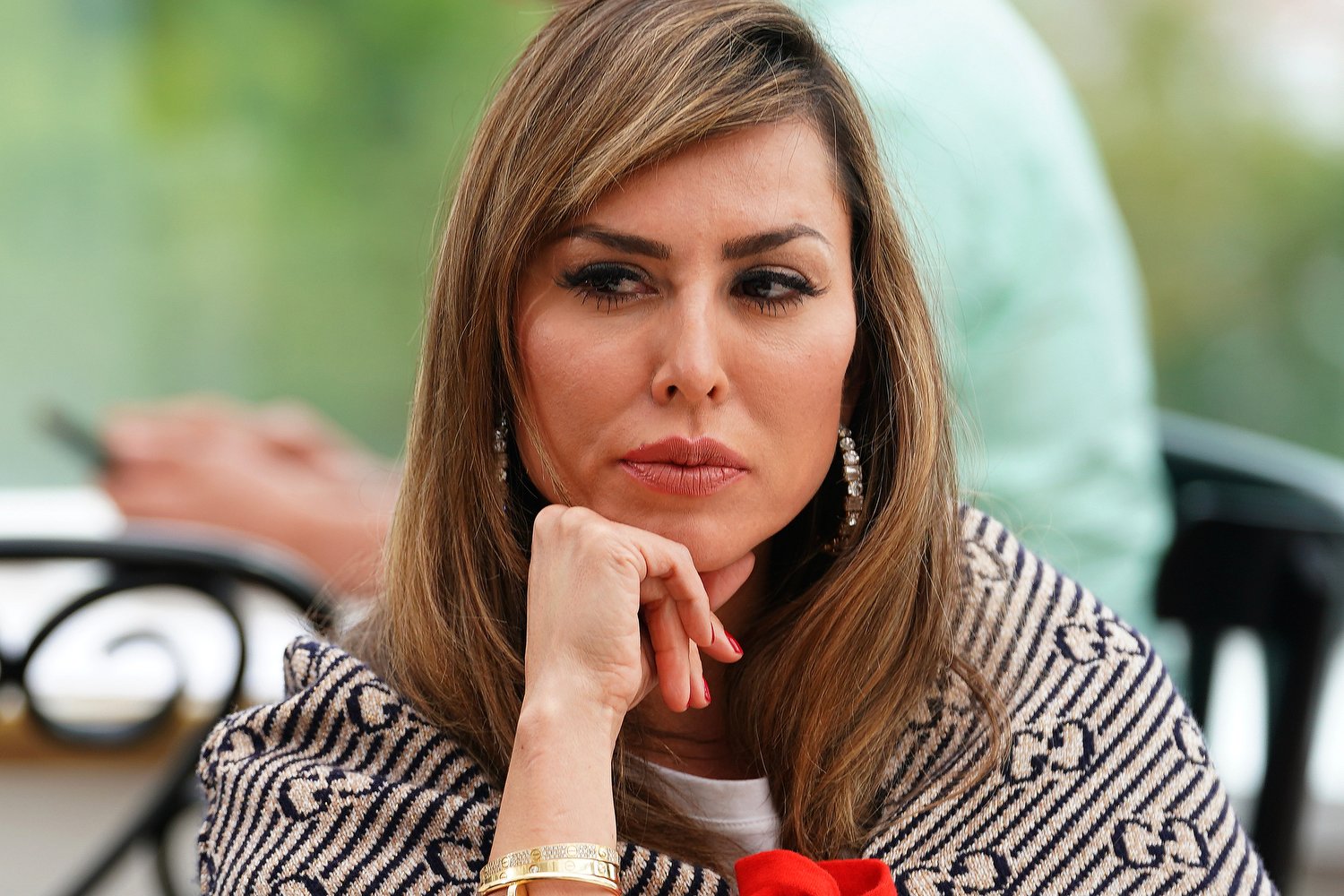 As her wedding gets closer, Dodd is being celebrated by her closest friends. Over the weekend she had a party and one of her gifts was a cap with the words "Drunk Wives Matter," which she shared in a series of Instagram photos. The slogan was a play on words of Black Lives Matter and people did not respond well to Dodd mocking the movement.
Kelly Dodd responds to backlash
It wasn't long before Dodd experienced the backlash of RHOC fans calling her out for mocking a sensitive topic. The Bravo star had no other choice but to address the controversy and issue a statement.
"Over the weekend at my bridal shower, I got lots of gifts and briefly displayed them," she started. "One was a hat with a play on words since I'm about to be a wife, I'm on a Housewives TV show and might be drunk once in a while."
"It was not intended to offend or make any kind of statement," Dodd added. "Of course I support Black lives and racial equality. Thank you all."
The backlash continues
The non-apologetic statement was not taken well and Bravo stan accounts promised to not cover the upcoming season of RHOC. A group of Instagram account managers banded together to issue a statement about not reporting on anything that happened with season 15 of the reality series. This was a result of Dodd's problematic comments on social media.
"For the first time in over 10 years I will not be watching or reporting on the upcoming season of RHOC because of the vile Kelly Dodd," the post read. "She is a disgrace and I am honestly appalled that Bravo has decided to keep her on their network. I cannot support a show that supports someone who supports white supremacy."
Dodd had shared the post and made fun of the statement but deleted it after more backlash. Luckily, Queens of Bravo shared a snapshot of Dodd's comments.
"There are the whack jobs after me. I am a Mexican and my husband to be Rick Leventhal is a Jew," Dodd posted.
This was not the first time Dodd lands in hot water. In recent days, new RHOC star Elizabeth Vargas came out in Dodd's defense for more backlash she had received.
"Everyone has an opinion and frankly, I'm disappointed in the fact that no one understands Kelly, which is fine," Vargas said in a viral Instagram post. "Kelly has her own point of view, why are you judging her? Why? We all have our opinions. Why are you judging her for hers?"
The new season of The Real Housewives of Orange County starts on October 14 at 9 p.m. ET on Bravo.