'RHOC' Star Shannon Beador's Cheating Ex David Beador Posts NSFW Photos With His New GF Lesley Cook
Talk about sharing a little too much. Real Housewives of Orange County star Shannon Beador's ex-husband, David Beador, just posted some NSFW photos with his girlfriend, Lesley Cook, on social media. RHOC fans blasted him for sharing the risqué photos and even some of Shannon's co-stars got in on the fun, heavily criticizing the couple for sharing naughty pics for everyone to see.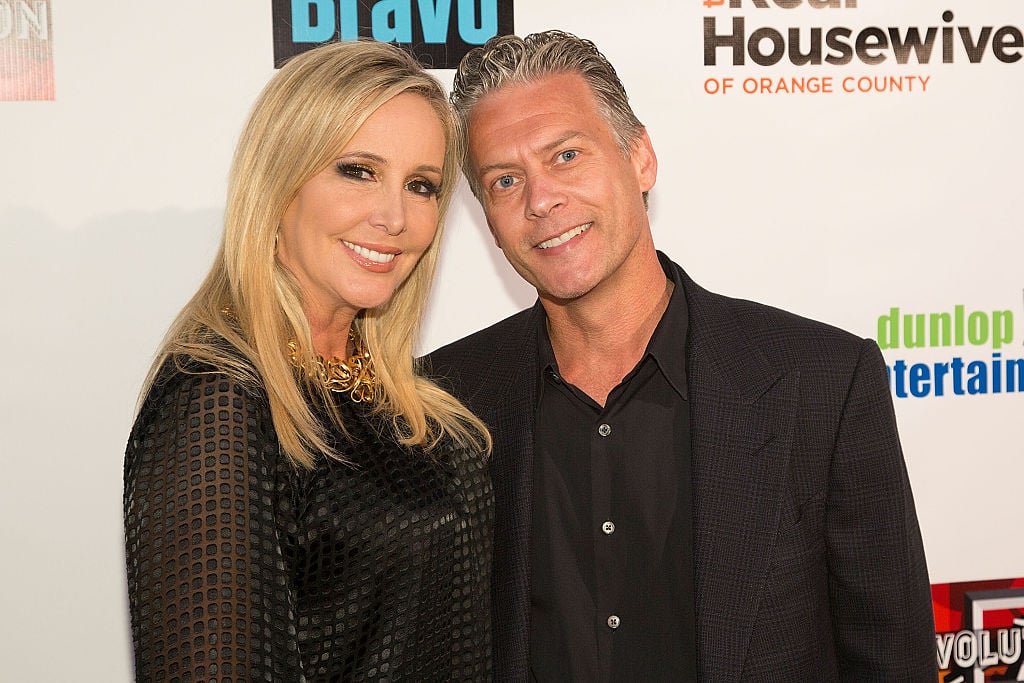 Shannon Beador's cheating ex posts NSFW pics
The photos, which were posted on Cook's private Instagram account, show the two embracing while completely naked. Unfortunately, nobody has re-posted the images online, but RHOC star Tamra Judge wasn't afraid to share her thoughts on the situation.
"@shannonbeador should we recreate that thirsty pic from Italy," Judge joked alongside a pic. "#Icantunseeit #myeyes #makeitstop #holdher #pantsaroundmyankle."
Fans also blasted the pair for posting such insensitive photos. Some of Shannon Beador's supporters took issue with how her children could have seen the images, which would have been highly inappropriate.
Sadly, this is not an isolated incident for the pair. In fact, Cook has never been shy about showing some PDA with her boyfriend and has posted steamy photos of themselves on social media in the past.
According to All About The Tea, she even shared pics while Beador was still ironing out her divorce, which was about as low as it gets. Cook also tried to get involved in their messy custody battle, a move that did not go over well with Shannon Beador.
Andy Cohen blasts Cook
During this week's episode of Watch What Happens Live, host Andy Cohen blasted Cook for sharing the racy images, calling her the "Jackhole of the Day" (which we agree was a good description).
Cook got wind of the segment and took to social media to defend her actions. Cook slammed Cohen for using her drama as a way to increase his show's ratings.
She also insulted the other women on the RHOC for trying to get into her business. Cook, who has been dating David Beador for close to two years, told them to stop gossiping and take a break from the drama.
"[Andy Cohen], hope we helped ratings. You're welcome!" Cook shared. "Ladies stop the groveling, backstabbing & drinking. Maybe head off on a holiday."
Cohen has not responded to Cook's latest jab, but we are confident he has not changed his opinion of her. If anything, Cohen probably stands by what he said.
For her part, Cook has since deleted the photos, though she claims Instagram removed them because they were too naughty for the platform.
Cook takes aim at Beador
As if posting a naked photo was not bad enough, Cook went on to insult Shannon Beador's new boyfriend. She posted a screenshot from one of her Instagram stories that showed that Beador's man, John Janssen was following her.
We do not know why Janssen was looking at Cook's Instagram, but if we had to guess it probably had something to do with the nude photos she recently posted. It is also possible that Shannon Beador was looking at the account through her boyfriend's profile.
Whatever the truth, fans were not buying what Cook was insinuating by the photo. There is no telling why Janssen was on her storyboard, but at this point, fans could not care less about what happened.
They are far more worried about the damage the nude photos have done, especially to anyone who was brave enough to look at them.
Has Shannon Beador reacted to the photos?
Unfortunately, Beador has yet to comment on her ex-husband's recent NSFW photos with Cook. But given how their marriage ended and everything that happened in their messy divorce, she is likely just as disgusted as everyone else.
The naked images also do not help Beador's attempts to establish a good co-parenting relationship with her ex-husband. The two share three children — Sophie, Stella, and Adeline — all of whom are old enough to know what's going on.
Luckily, Beador's co-stars clearly have her back when it comes to her feud with her ex-husband. Hopefully, Cook will refrain from posting similar images in the future, though based on her track record, there is a fat chance of that happening.
Fans can catch Shannon Beador in action when new episodes of the Real Housewives of Orange County air Tuesday nights on Bravo.